A group of medical practitioners has petitioned the Electoral Commission (EC) to stop the ongoing voters' registration exercise over some breaches of Covid-19 preventive protocols at centres across the country and "figure out safer ways of carrying it out."
According to the group, the development has the propensity to result in a spike in novel coronavirus cases in the country.
The group, in an open letter to the EC Chairperson Jean Mensa believes, such a situation is likely to turn our dire for the country as reports are rife of an already overstretched nature of health facilities to handle the recent surge in Covid-19 cases.
"A significant reduction in the number of effective health workers available to render preventive, curative, and rehabilitative care for patients. This will occur because the already high number of infected health workers is likely to remain on that trajectory, with a concomitant increase in the number of deaths from COVID-19 if care is not taken. In addition, a higher number of specialist staff would be required to take care of the ever-increasing number of "sick people" with COVID-19 leading to even fewer health workers available to treat non- COVID-19 conditions," the petition read.
The petition was signed by over 200 heath workers including over 110 medical doctors.
They are imploring the EC to "1. PAUSE the mass registration, figure out safer ways of carrying it out and prevent Ghana from suffering potentially thousands of deaths or 2. CONTINUE with the exercise in this form and be remembered by posterity as a leader who supervised an exercise that allowed for the loss of multiple lives."
The group had, ahead of the exercise, warned the commission of a potential increase in cases to which the "the response from officialdom was that all public health protocols and precautions against."
The Electoral Commission says it has instituted measures at all registration centres such as the practice of social distancing, wearing of facemasks and use of hand sanitisers to prevent the spread of the novel coronavirus.
But, the petitioners say reports from across the country paint a rather grim picture.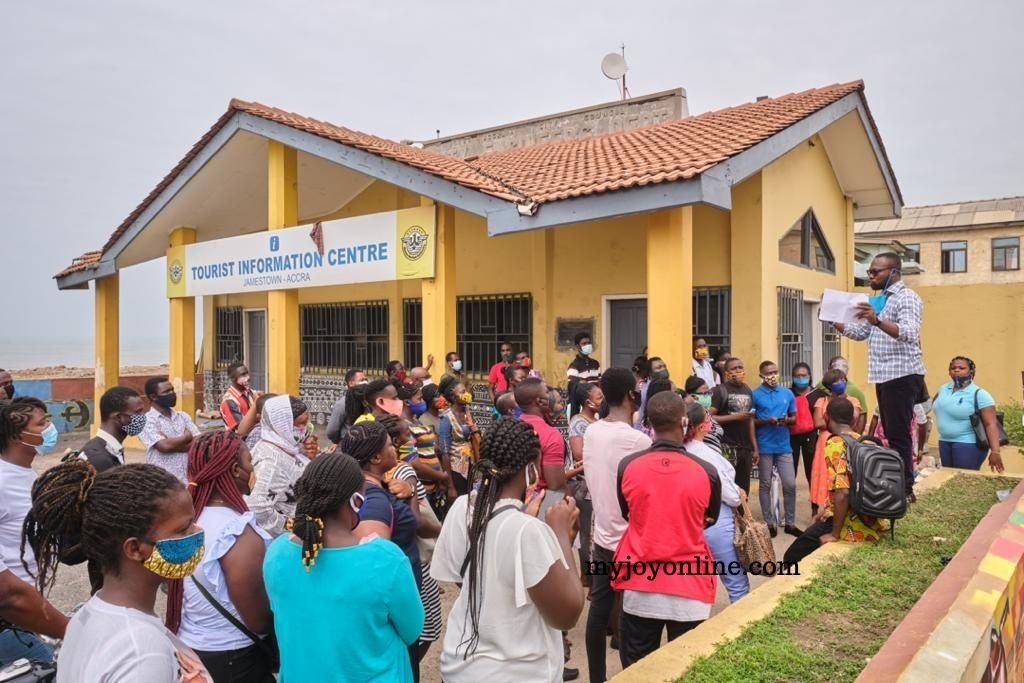 "Unfortunately, ongoing events across the country have confirmed our worst fears. Considering the increasing number of infections coupled with challenges in testing for early identification of cases, it is disquieting to observe huge numbers of people at and around registration centers mostly ignoring precautionary protocols," the letter dated July 6 read.
They want the EC to develop safer alternatives as the implications, if the situation registration continues unabated, will be beyond control.
DISCLAIMER: The Views, Comments, Opinions, Contributions and Statements made by Readers and Contributors on this platform do not necessarily represent the views or policy of Multimedia Group Limited.