Unless you're a fan of North American Coral snakes, you might not be so enthused about a conflation of red, black and white.

More so, when it's used to design a logo, screaming of concepts in algebra.

Nonetheless, while red and black are for mourning, white is the toast of thanksgivings, naming ceremonies and nuptials.

I won't be surprised if the Kumasi Centre for Collaborative Research into Tropical Medicine's intent to use white lines to contain the 10 red and black triangles in its logo.

After all, the light of research banishes shadows of ignorance. 
Partnership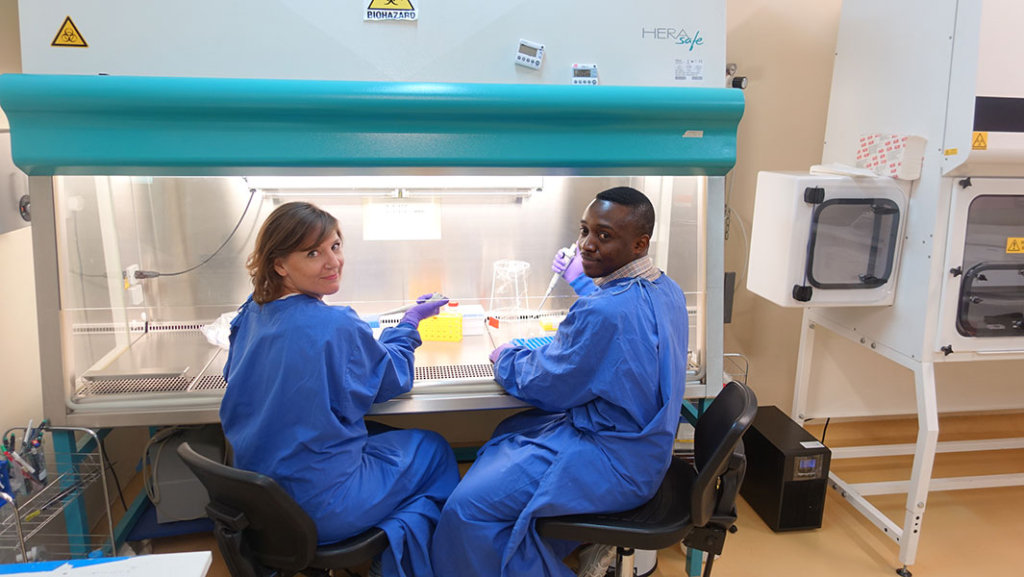 A casual observation from the GUSS sports complex, reveals also a white building complex, positioned to provide the scenery for scientific musings.
Its laboratories are filled with Ghanaian and foreign scientists spotting blue or white laboratory coats. That is enough testament of how the Centre has existed for all these years.
The centre's over 70 partners, local and abroad, have collaborated in ground-breaking scientific investigations into myriad of Tropical Diseases, including River Blindness, Buruli Ulcer, Elephantiasis among others.
In 2019, the institute celebrated 20 years of lymphatic filariasis research. A partnership between KCCR and its German partners from the University of Bonn. The toast was the breakthrough treatment for elephantiasis with the antibiotic, doxycycline.
Though Noguchi had laid claim to sniffing out the initial 2 cases announced on March 12, the KCCR was quick to leverage their PCR-loaded laboratories to begin mass testing.
Zipline's drone, dropping samples on the premise's lawns like Santa and scientists happily running to pick them up was indicative of the Centre's preparedness.
The KCCR which serves the middle and Northern belts of Ghana had since 2012, been involved in coronavirus research.
Their reports on coronaviruses have found their ways in top journals like PLOS ONE, virology journal, BMC medical ethics among others.
The close-to-a-decade preparation had timely met the WHO's announcement of the pandemic.
The centre's Director, Professor. Odame Phillips was called into action. Drs. Michael Owusu, John Amuasi, and Augustina Sylverken didn't have any other choice but to follow suit.
Daily updates of test results and discourses on preventive measures and government directives have placed the institution at the summit of coronavirus research and testing.
Support
With the centre receiving more samples, StanChart Bank augmented their equipment base with a donation of a PCR machine.
KNUST alumni assisted with 50,000 cedis while Chamber of Bulk Oil Distributors doubled that amount. Jackson College of Education also assisted with a 20,000 cedis.
Medical supplies worth 200,000 cedis were donated by Sinapi Aba Saving and Loans. University Hall Alumni also gave 35,000 cedi worth of the items.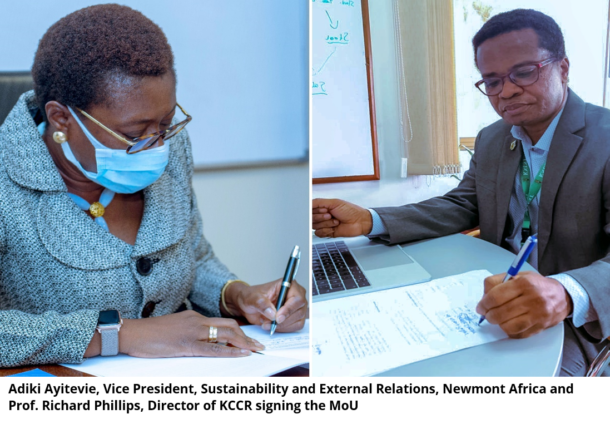 Newmont Ghana was convinced to sign a 3 million cedi MOU with the centre.
Ghana Revenue Authority and GIZ also gave Mobile laboratory vans and the German government topped it up with 650,000 euros.
District Grand Lodge of Ghana, WiSTEMGh, KNUST Club B among others also showed love to the institution.
The various research groups at the KCCR continue to lead the way of African research.
The centre's scientific exploits in recent years, have culminated in their robust duel with the novel hell.