Brazil's Dani Alves has had second a request to be released from jail on bail rejected by a Spanish court as an investigation continues into an alleged sexual assault.
Alves, 40, has been held since January over an allegation he assaulted a woman in a Barcelona nightclub in December. He denies any wrongdoing.
His lawyer offered to surrender both his passports, Brazilian and Spanish.
The court rejected the request as there was a "high risk" he would try to flee.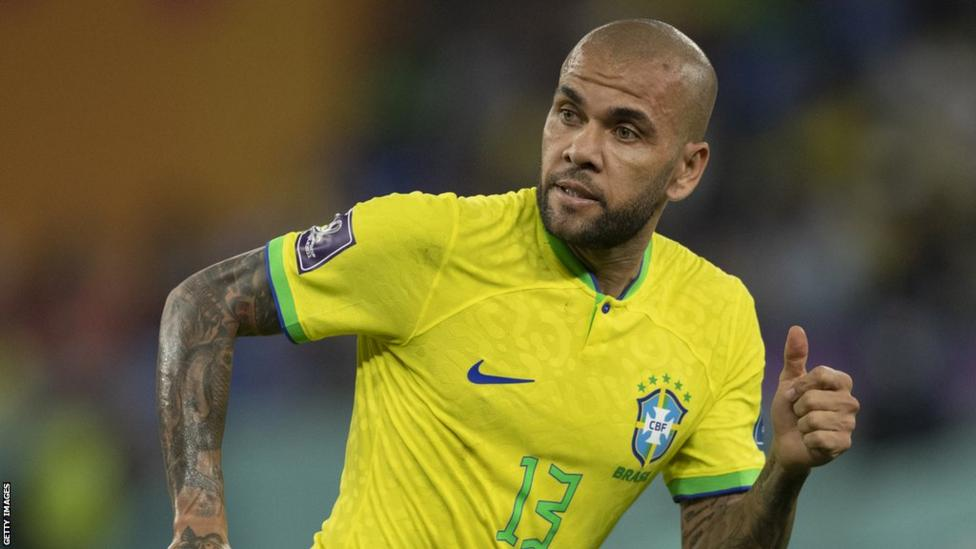 The High Court of Justice of Catalonia said Alves' wealth "could allow him to leave Spain at any time".
He also had a request for bail turned down in February.
Mexican club Pumas UNAM terminated Alves' contract in January when he was remanded in custody.
Alves played 408 matches for Barcelona across two spells, winning six La Liga titles and three Champions Leagues between 2008 and 2016.
The defender has also played for Paris St-Germain and Juventus among other clubs and has made 126 appearances for Brazil, including playing twice at the 2022 World Cup.