Dutylex Company limited, a lubricant solution company has opened an ultra-modern terminal at Akyempim, Tarkwa in the Tarkwa Nsuaem Municipality to serve the extractive industry in the country.
At the inaugural ceremony, the company said its main focus is on providing quality cutting-edge lubricant solutions to the mining, oil, gas, marine, and energy sectors.
The products are also designed to meet the needs of manufacturing, agricultural, and construction sectors as well as users of all heavy equipment and on-highway vehicles.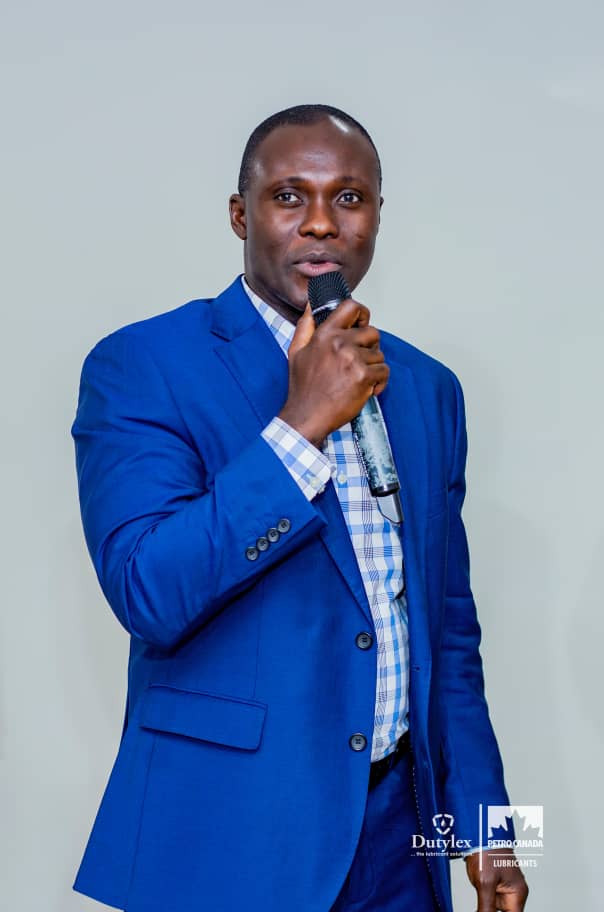 Chief Executive Officer of Dutylex Company Limited, Peter Quarm said the company decided in the last quarter of 2021 to invest in the ultra-modern oil terminal to serve its clients, within the Western and Western-North enclaves.
The Dutylex Petro-Canada lubricant oil terminal will have a minimum storage capacity of one million litres with future expansions to be constructed based on demand, Mr. Quarm said.
"As a truly indigenous company, we support value chain creation in our economy by enabling and facilitating lubricants for all forms of mechanical and electrical machines in the oil and gas, mining, marine, energy construction, and related industries" he added.
Mr. Peter Quarm said the aim and goal of the company are to ensure that their customers are safe and happy hence their selectiveness with the choice of partners, collaborators, and representatives who believe in the company's goal.
"With our professionalism and concerted efforts, we intend to be the number one first dominant local lubricant distribution company in Ghana."
Deputy Minister of Energy, Andrew Egyapa Mercer applauded the effort of the company for getting their products to the extractive and manufacturing companies in the Western and Western-North Regions.
"Dutylex captures the essence of Ghanaian values including hard work, entrepreneur spirit and clear vision."
He hinted that the LI 2204 is under revision and will be amended to incorporate very useful provisions that will enhance the country's local content agenda.
Delivering his keynote address, the King of Assin Owirenkyi Traditional Area, Ehunabobrim Prah Agyensaim VI urged Ghanaian companies to embrace competition in business.
He explained that the reason for the continuous conversation on local participation is because Ghanaian companies are almost on the sideline and hate competition.
"Competition is not an enemy game, indeed there is no room for monopoly in an open economy apart from the fact that if we have a monopoly it means you can't think and progress".
The terminal will create 100 direct and 400 indirect jobs for the people of Tarkwa and its environs.
Products available at the terminal include Duron SHP, Produro transmission drive train oils, Duron heavy-duty engine oils, and Hydrex Hydraulic Fluids.