A week before tickets came out for the latest production by renowned playwright, Ebo Whyte, I had already started making plans.
I had seen the fliers and different write-ups about the upcoming play and the fact that it was Roverman's 50th production in 14 years.
If what they were saying was true, then I was in my teens when Ebo Whyte first shook the nation with his maiden production "Unhappy Wives, Confused Husbands."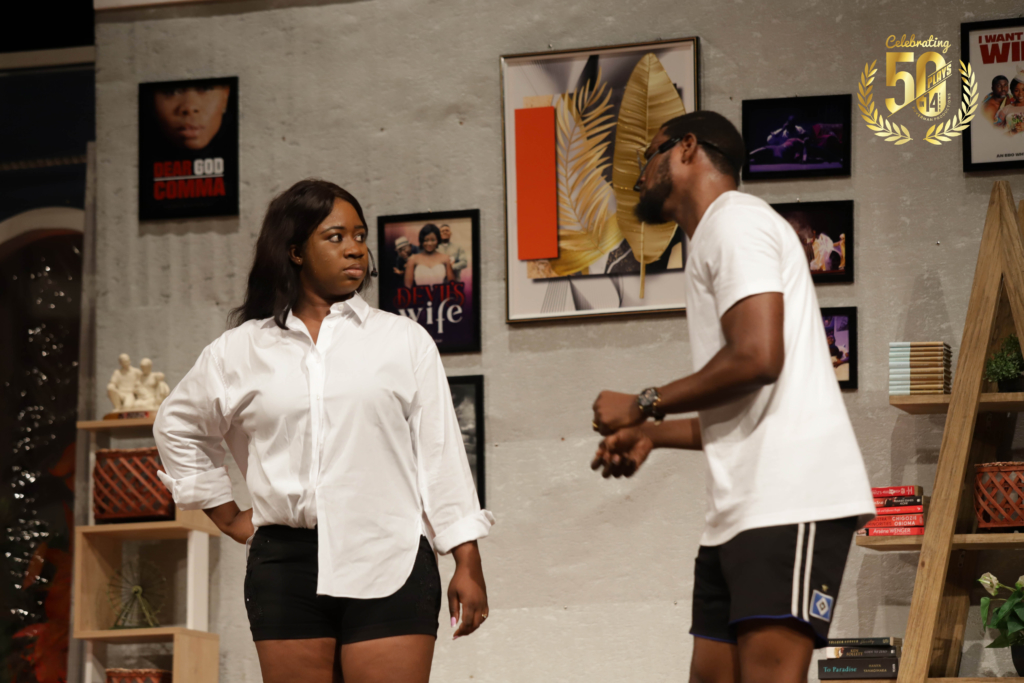 While I may not be one of Roverman Production's pioneers, I am a big fan and I have remained faithful to the production house since I attended my first show in 2016.
Our love affair has had its ups and downs… some days I am transported from my seat at the National Theatre into the storylines being portrayed on stage and at other times, I can just predict the whole play, making me wonder why I left my home at Madina to be there.
But that is love…. And I guess I have found it.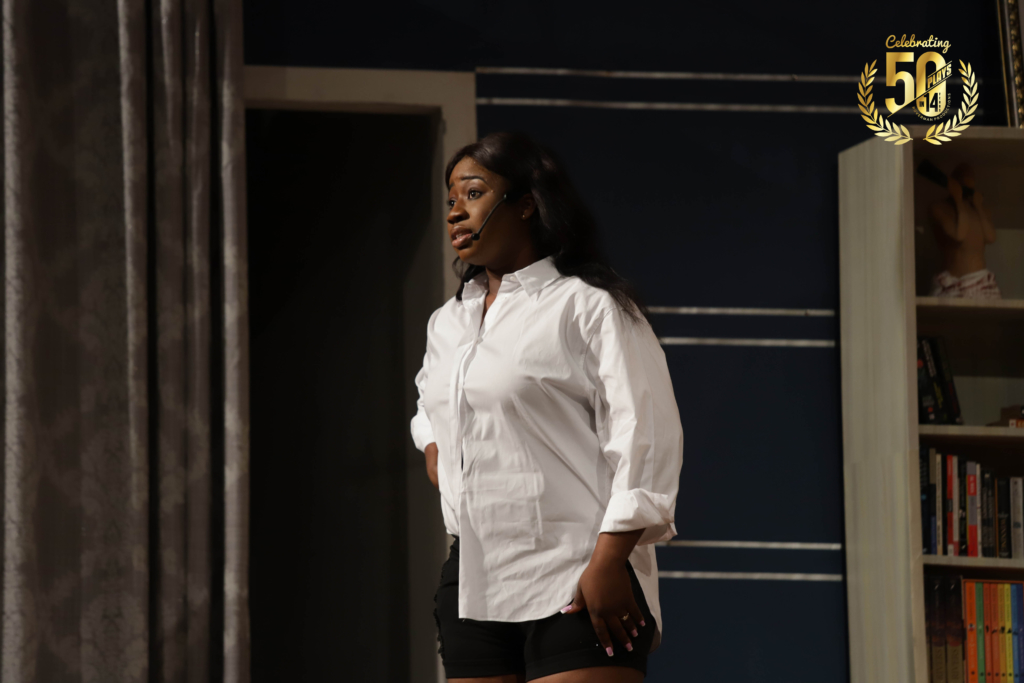 It was therefore not a surprise to my friends when I called them to get ready on Sunday, September 4 for "He said, She said".
We had been at the National Theatre in July for the play "I Slept With Your Wife" and whiles it was not as entertaining as some of his other plays, it featured my favorite actor, Dr. Michael Akoto Sasu. With that out of the way, I was ready for the next action.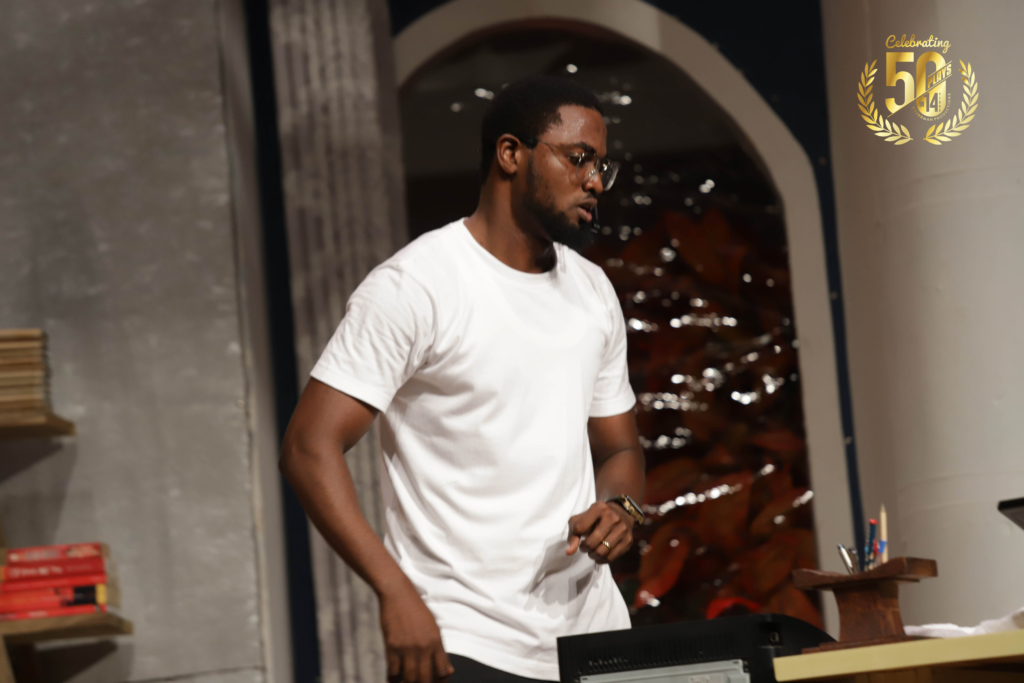 By 4 pm on Sunday, we were seated. Mind you, Roverman Productions is the only event I am never late to.
I must say the set was beautiful. It was a cozy-looking living room with a study desk.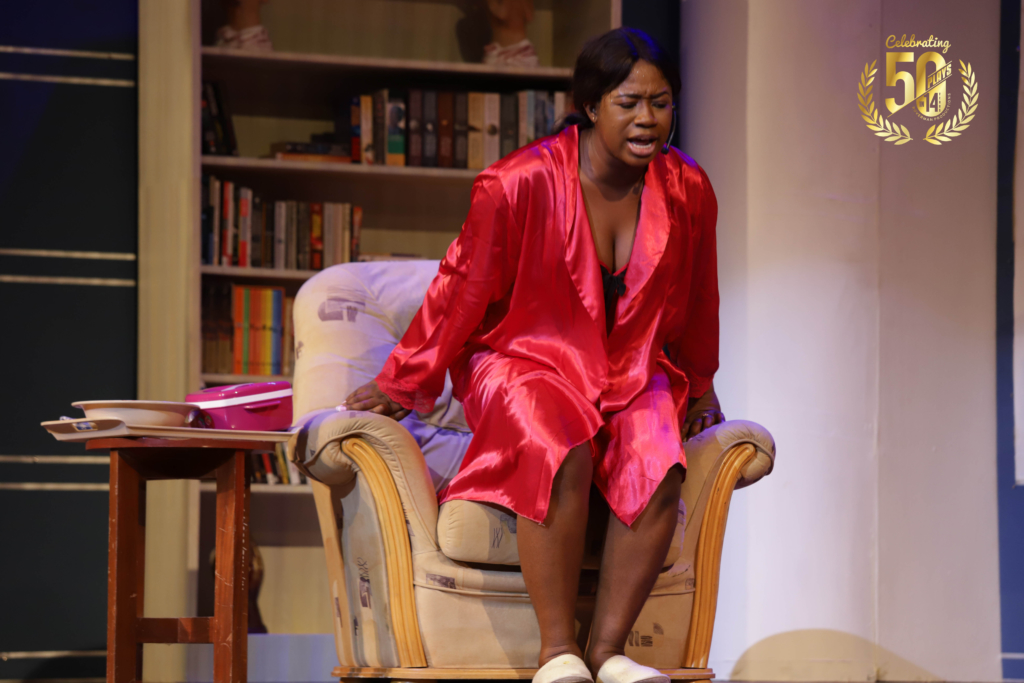 But looking at the cast, I almost didn't recognize anyone, however, Conrad Yemoh who played Barimah K looked familiar. Still trying to remember the play I saw him in.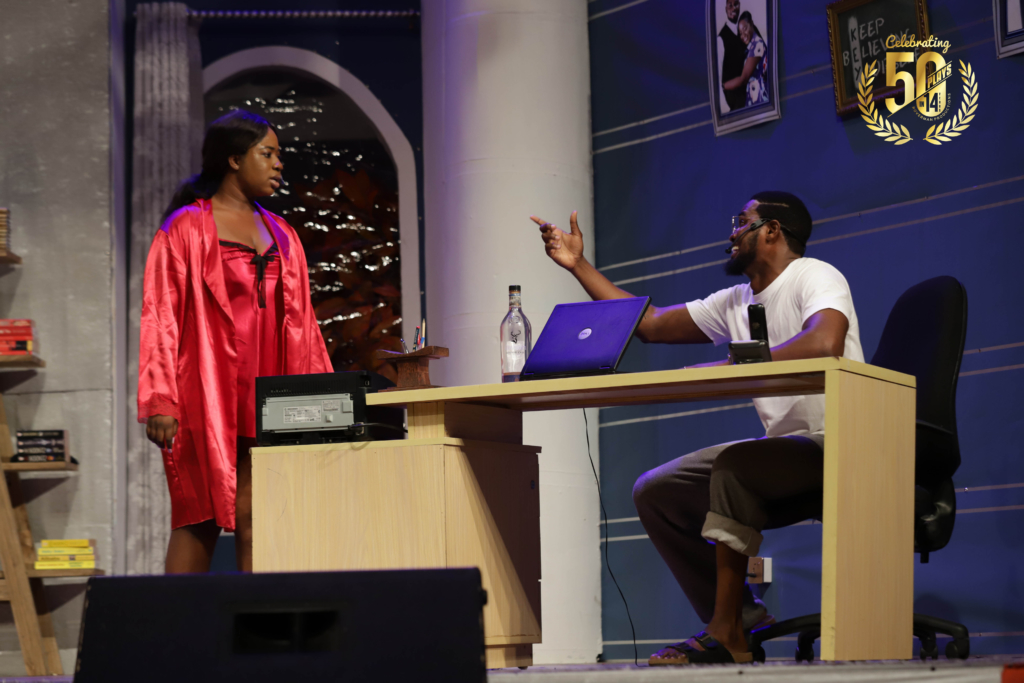 All in all, I am always excited when Ebo Whyte introduces new faces. Just like him, I try to identify that unique thing that made the person qualify to be on stage when others auditioned for that part.
Since this play will be repeated during the Festival of Plays in December, I will not give a lot of spoilers just the basic storyline and my take on the production.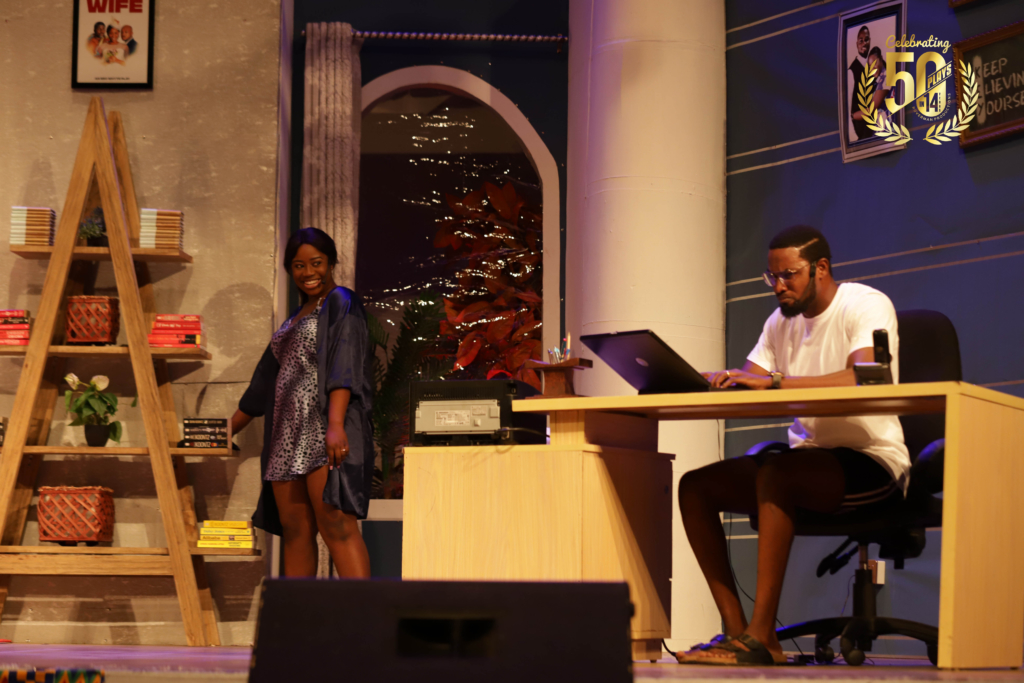 In summary, "He Said, She Said" was about a couple; Barimah K and Lucky who had been involved in an accident and needed their story told so they could regain consciousness from their coma.
Turning to playwright, Mark, played by Bernard Nartey Kaakoye, for help, the two souls (portrayed as three by Ebo Whyte) stressed the importance of meeting their deadline.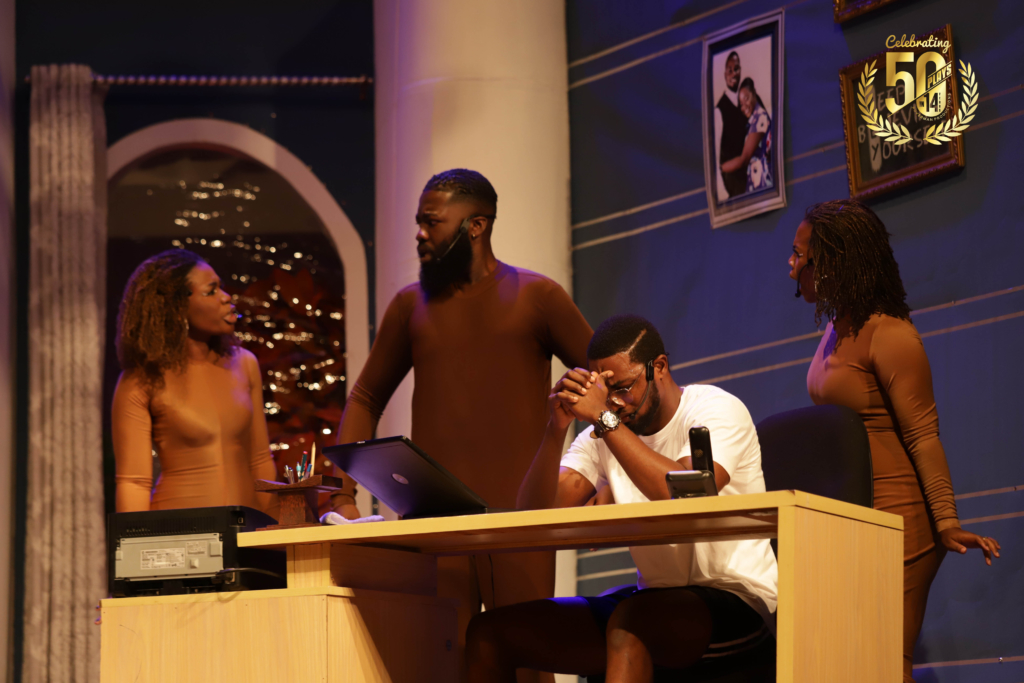 Let's just say, Mark's home was not as peaceful as they thought. With a wife, Hannah, played by Audrey Wendy Woode, who was the true definition of insecurity and mistrust, it took the intervention of the 'coma couple' to save his marriage and then theirs.
Lucky (played by Jo Ann Sackey and Aramide Kudi Lawal) were my star performers for the night. The two ladies, acting as one were in sync.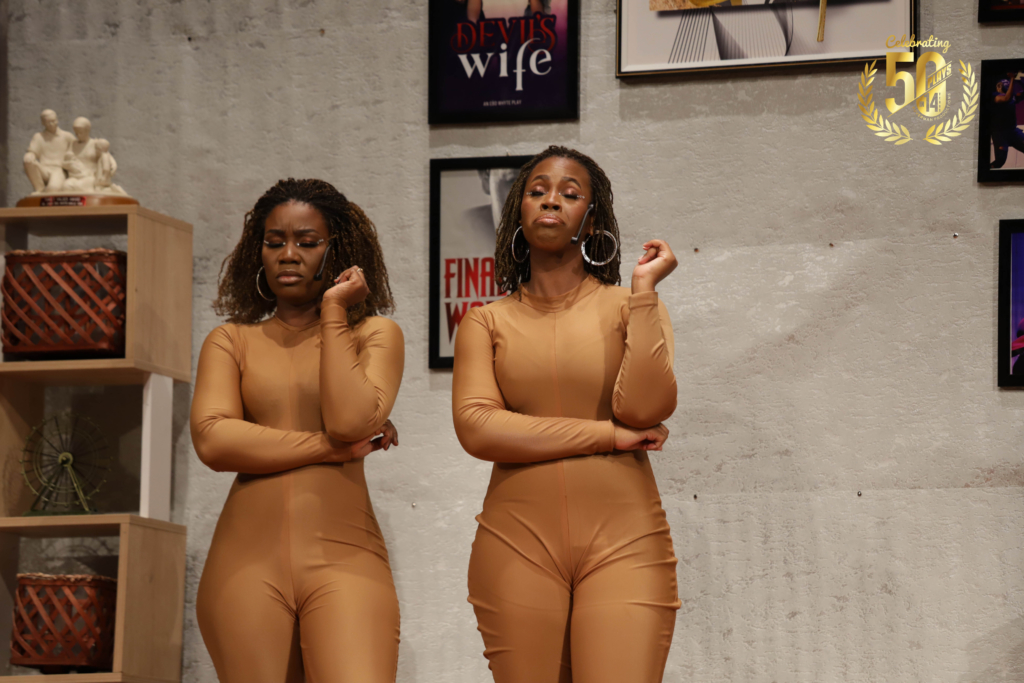 From my seat, I almost mistook them for twins. Apart from their ability to move, talk, and even breath at the same time, they could sing.
My eyes stayed glued on them the whole night… waiting, watching … just to see the slightest error. There was none. Just thinking about them now puts a smile on my face. Those ladies were awesome.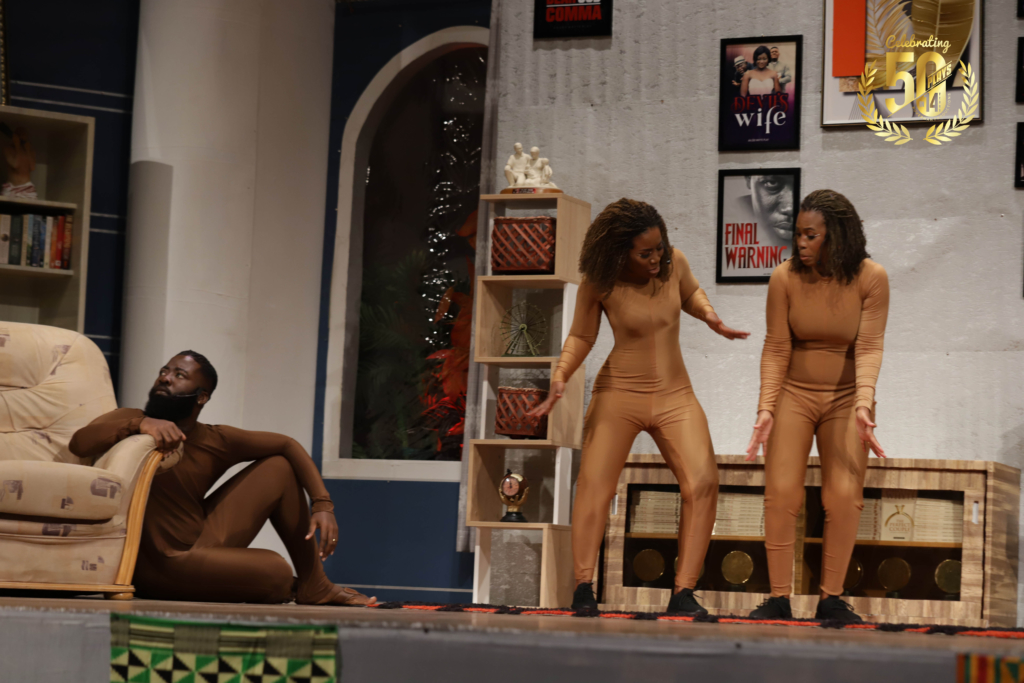 Now to what Ebo Whyte said 'He Said, She Said' and what I have to say.
While he (Barimah K) said he was not cheating and everything was a coincidence, she (Lucky) said his explanations did not tally and his past records were enough to make her doubt him.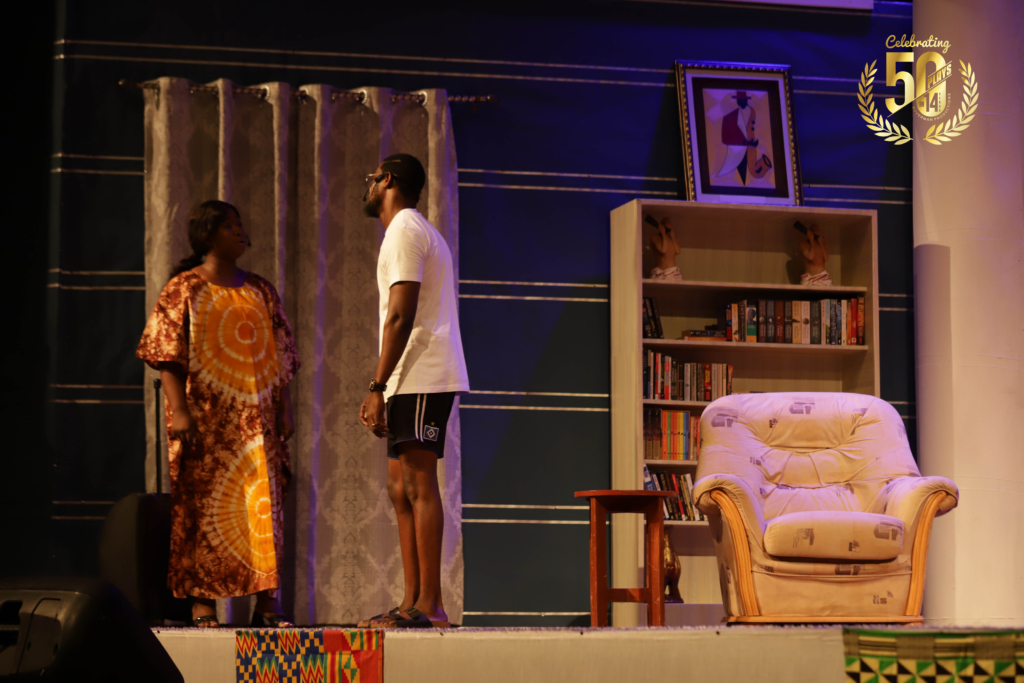 For me, this play favored males and men in general. It was all about women having insecurities in their marriages and what lack of trust could do; an example was how the accusations and fighting between Barimah K and Lucky resulted in their accident.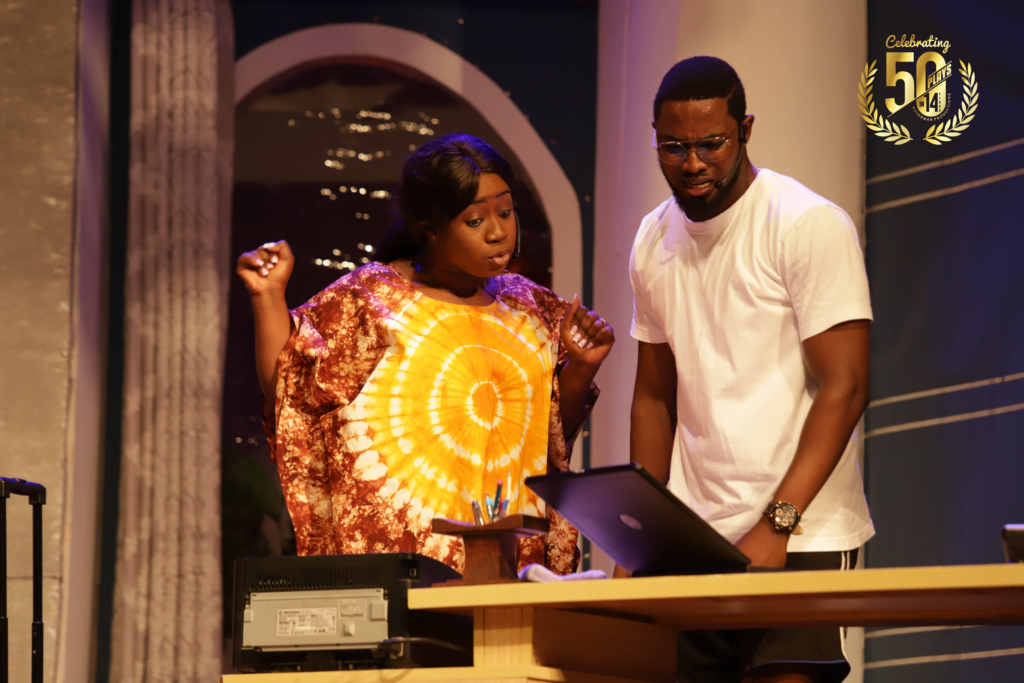 It also urged women to be more patient with their husbands which is not a bad thing but the feminist in me could not help noticing how the wives were made to count themselves fortunate because their husbands chose them amongst all the women they could have had.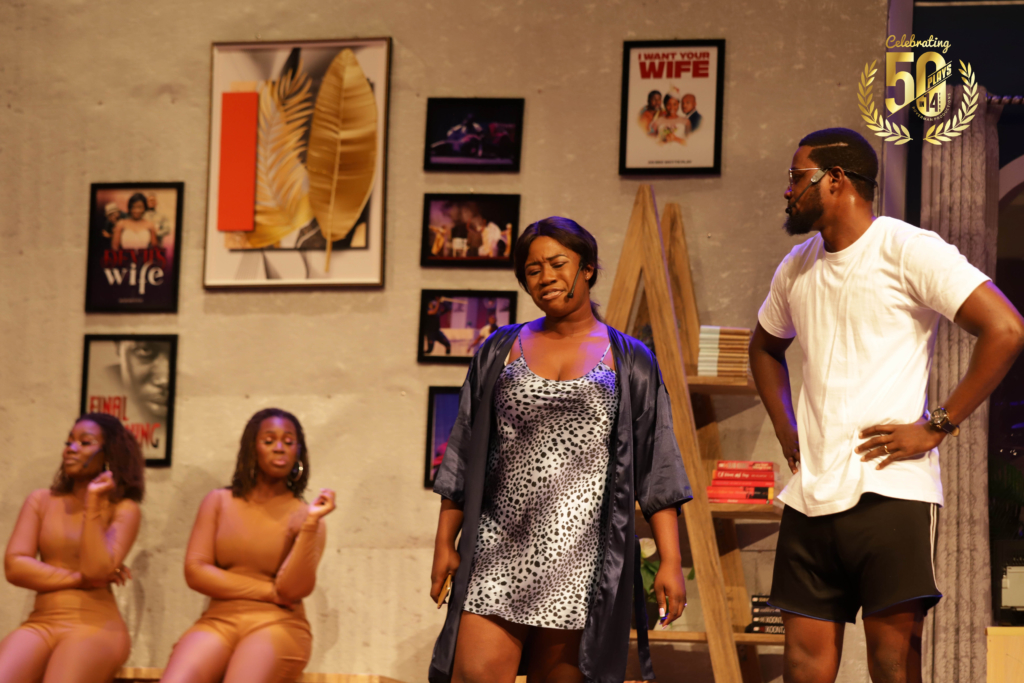 Considering everything, I will rate the play a solid 8/10. This is because, for a 50th production, I was expecting something mind-blowing like "Take Me To The Moon" or "God, You Are Fired".
But the climax for me that night was not even the play or the cutting of the cake on stage… it was the live band just outside the auditorium.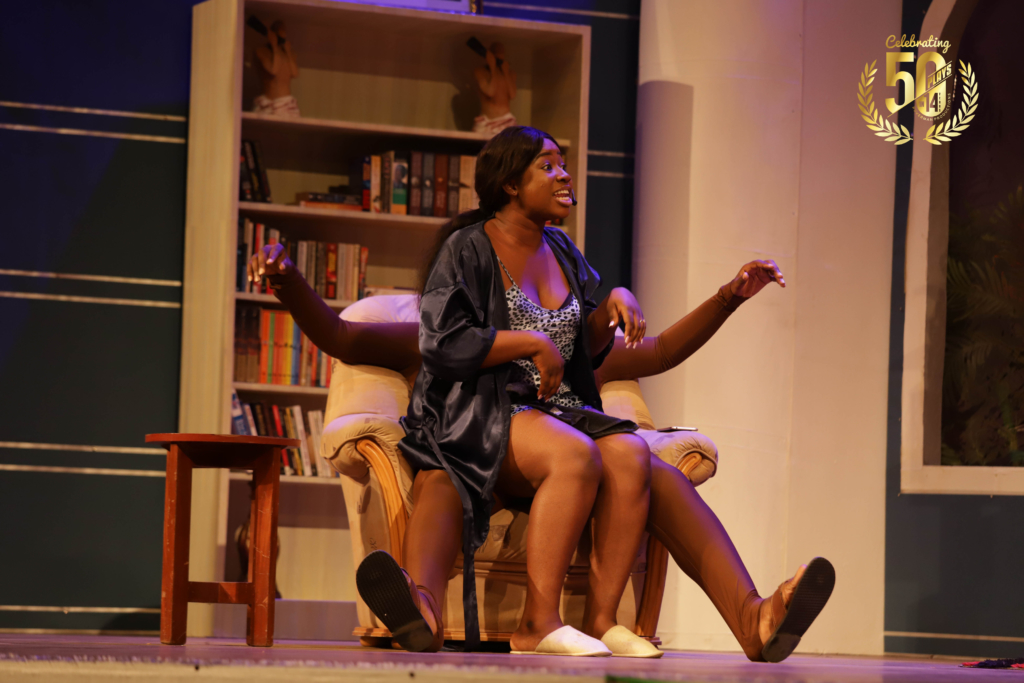 For close to an hour, my friends and I stood outside singing and dancing. It was the most fun I have had after an Ebo Whyte production and the best after-party ever.
Now all I have to do is wait patiently for the next quarter.
DISCLAIMER: The Views, Comments, Opinions, Contributions and Statements made by Readers and Contributors on this platform do not necessarily represent the views or policy of Multimedia Group Limited.