I am a huge fan of Ebo Whyte. I love his books (have read most of them), I enjoy his plays and I never miss an opportunity to listen to his morning pep talk on JoyFM or read his write ups on social media.
But unlike most of his fans and followers, I disagree with a lot of things he says. Maybe it's because he is traditional in his ways. However, my love for him is deep and that can never change.
So as usual, on the 27th of November, 2022, I was at the National Theatre for my quarterly dose of his play.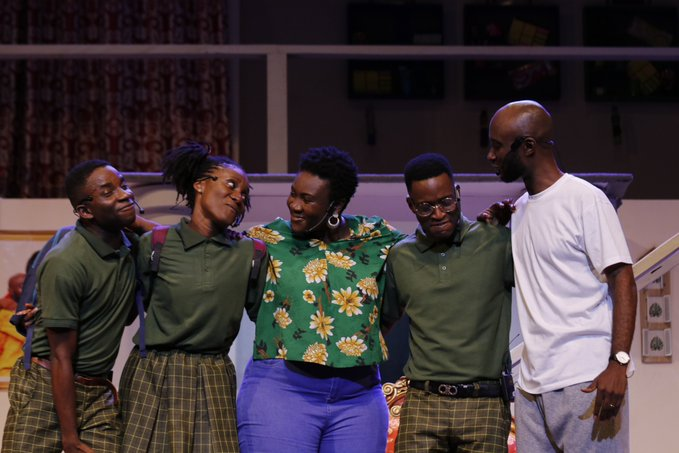 Even though my family and I got there before 4pm, the place was almost packed. I was disappointed in those who missed church service so they could come and take up the space of "we the regulars".
This was also the first time I was getting a front seat experience so you can imagine how pompous I felt; walking like a royal to the seat I was shown.
@rovermangh #husbandMaterial7yards opens today!! #play #drama #theatre #actors pic.twitter.com/rsSgwkK8n3

— Amu Mawutoh 🇬🇭🇨🇦 (@The_AmuMawutoh) November 26, 2022
When the curtains finally went up, I gasped. The stage was beautiful. I have done so many reviews about Ebo Whyte's plays but I don't think I have ever given the stage designer or designers enough credit.
This was the best set up this year. From the kitchen to the dining table to the living room and the upstairs bedroom.. Come on Roverman, that was a 10/10 or 100 over 10… It was beautiful.. simple but beautiful… and the staircase plus the décor and pictures on the wall. That felt like home. I was ready for the show.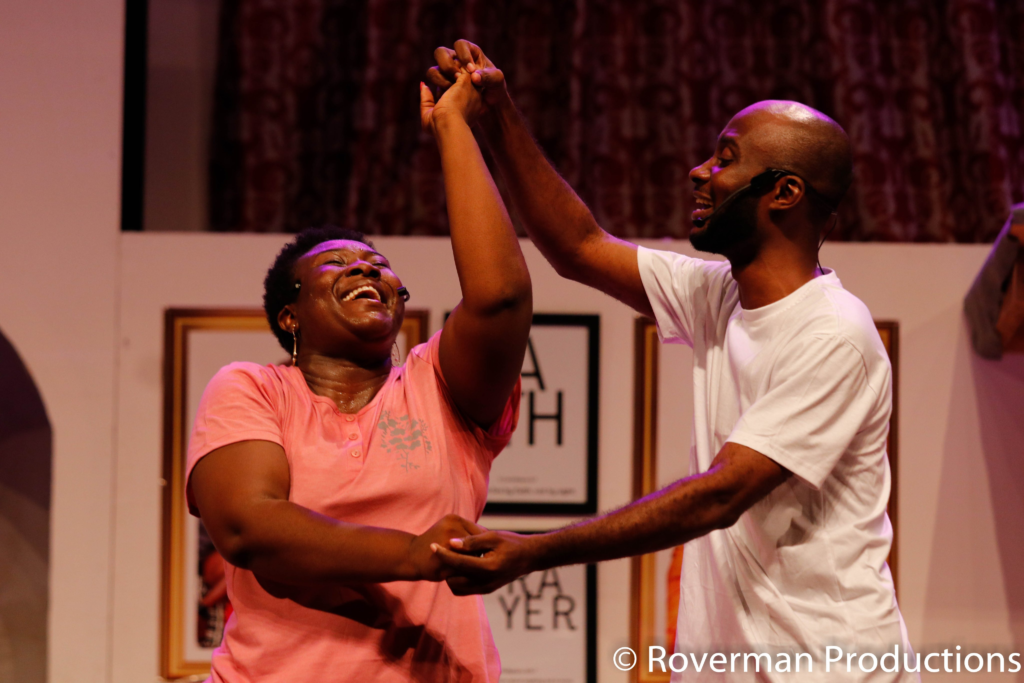 Now allow me to break down the play without many spoilers since I am recommending it for the Festival of Plays this December.
"Husband Material" was centred around the Johnson family. Blessed with three children – Denzel, Samantha and Aaron – Joe and Charity had the perfect home.
Here in Ghana, they could have easily been mistaken for an upper class family since both parent drove cars, lived in a story-building and had intelligent, well-spoken children who appear 'd-bee'.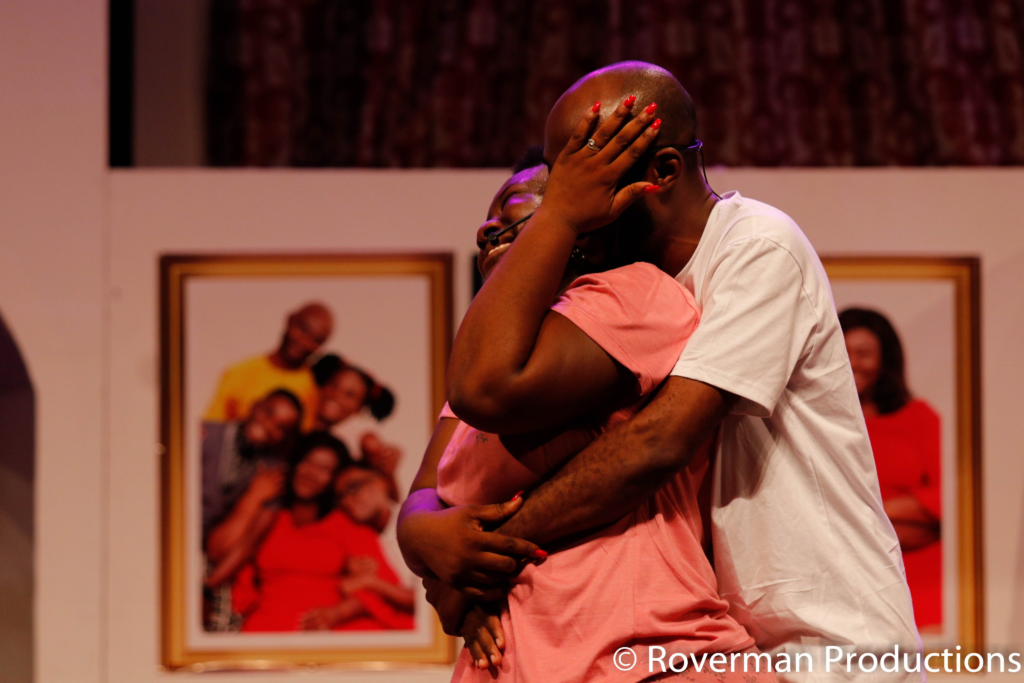 As a house wife, Charity takes care of the home and children whiles her husband works for Alpha GH Limited, a company that keeps him away from home a lot.
Her greatest desire is for her husband to spend more time with his family, whiles his is to reach the top and conclude an important deal he has with a business partner called Oscar.
As if God was answering her prayers, Joe got fired from his post through the efforts of the Board Chairman for his company, Doc, and his Managing Director, Nelson.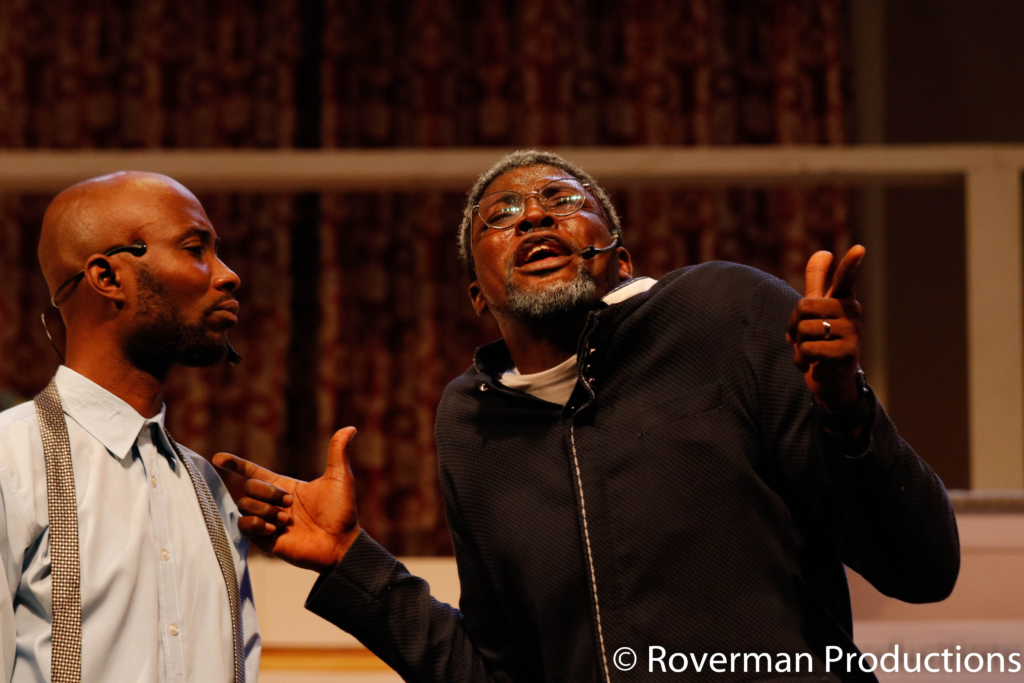 He was also accused of gross misconduct and embezzlement of funds.
With no savings or other source of income, the children had to drop out of school.
This is also where the Ebo Whyte factor came to play.
Anyone who knows Uncle Ebo can tell how religious he is. It is not only seen in the way he talks but almost always portrayed in his plays.
Really enjoyed this stage play #husbandmaterial7yards pic.twitter.com/52qBXW70Fh

— Abigail Ofori (@oforiabigail281) December 4, 2022
I have had a few non-Christian friends complain about how overly-religious his plays are and how God-centred they always seem to be.
Since I am a Christian, I don't mind at all. I like how faith and prayers work for people and it builds me up spiritually too… But I understand why some people will not want to watch his plays or complain about not being able to relate to it.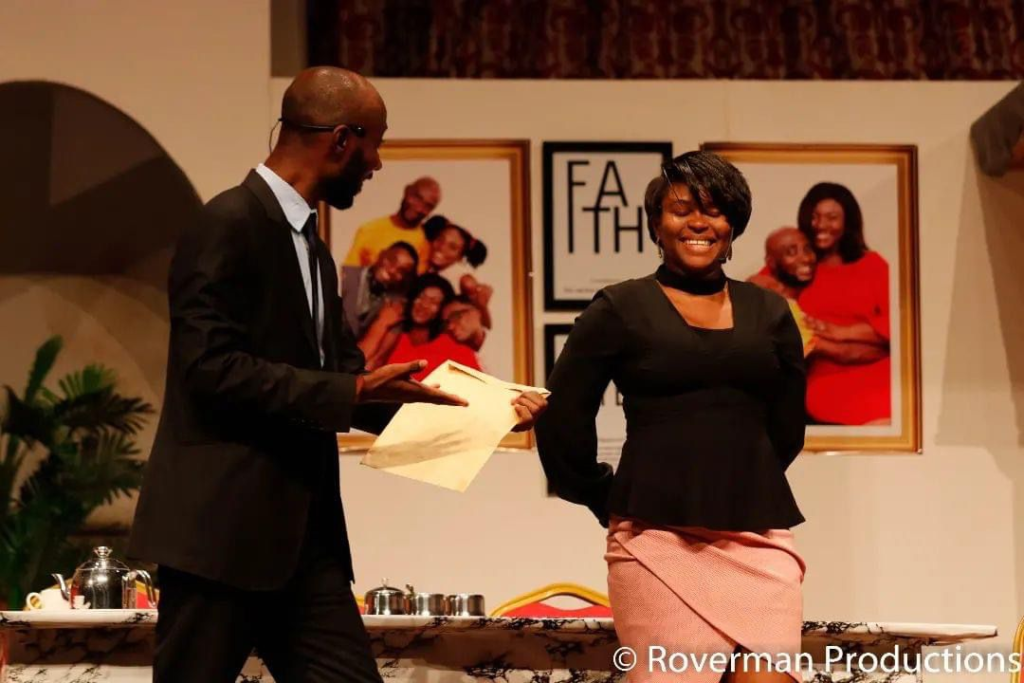 Also, not everyone is a Christian, but then again, he has never said his plays are for everyone.
If you are getting my drift, then you already know how the play will end.
God came through for the family but what you don't know is the real reason why Joe was fired and who caused it. That mystery is why you should be at the National Theatre for the Festival of Plays.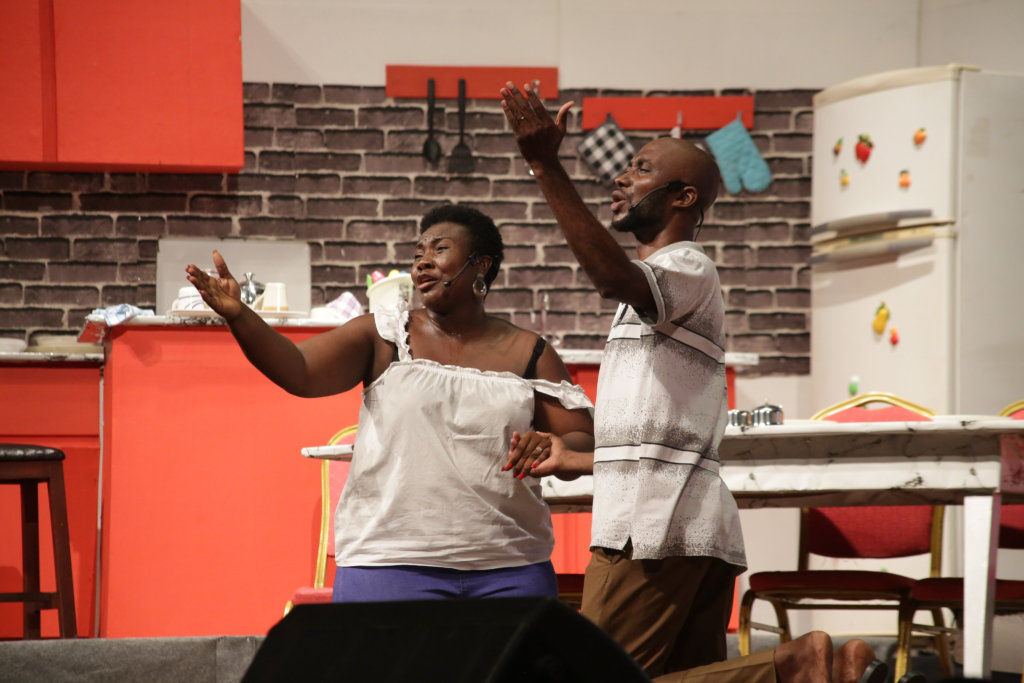 Again, there are lessons in the play for everyone; fathers, mothers, children, bosses… you name it.
My take on the characters
I saw a lot of new faces on stage. I knew that was going to happen when I saw most of the old cast from previous shows helping people to find seats.
Charity, played by Alison Asihene was the star for the night. She was the perfect wife and mother material. Makes me wonder why the play was titled "Husband Material" when Joe, played by Richmond Kobina Anaman felt like a minor character.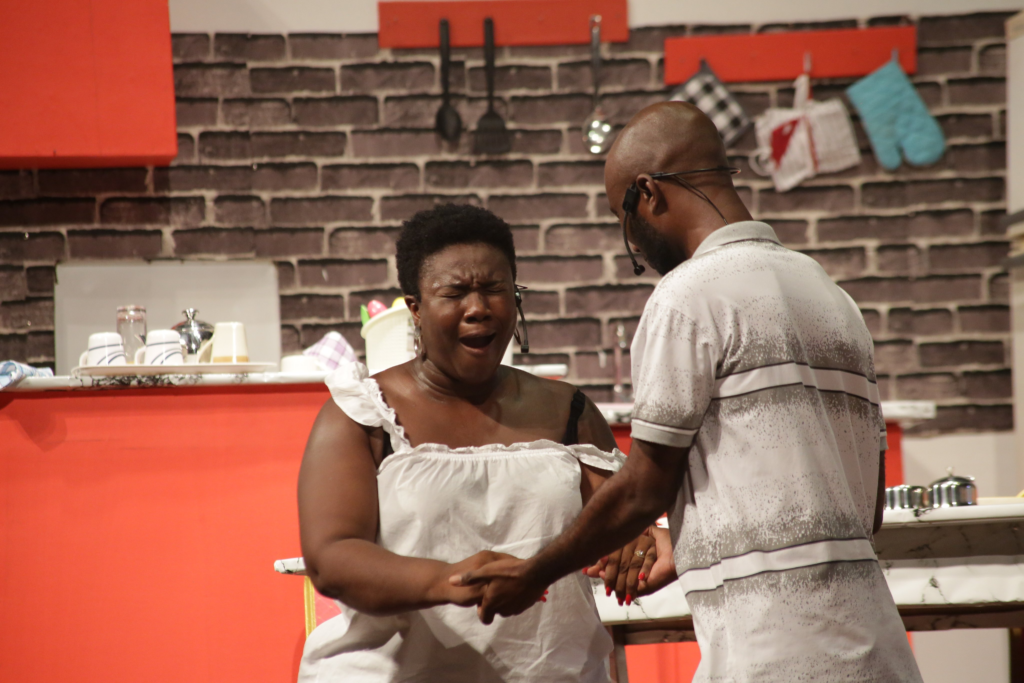 I mean, he brought no drama to the stage, and he is also easily forgettable.
I also do not think a man who spends more time working than with their family, or refuses to communicate with his wife or even have sex with her should be described as husband material.
Yes, the children loved him, especially his daughter Samantha, but is that not normal in most homes where daughters are always their father's little girls?
Among the children, Aaron played by Obed Mawutor Amu, stood out for me. I remember telling my little sister that if Aaron was my son, I would have probably left him at the hospital after birth or the National Theatre after a show. That was just to emphasis how troublesome he was.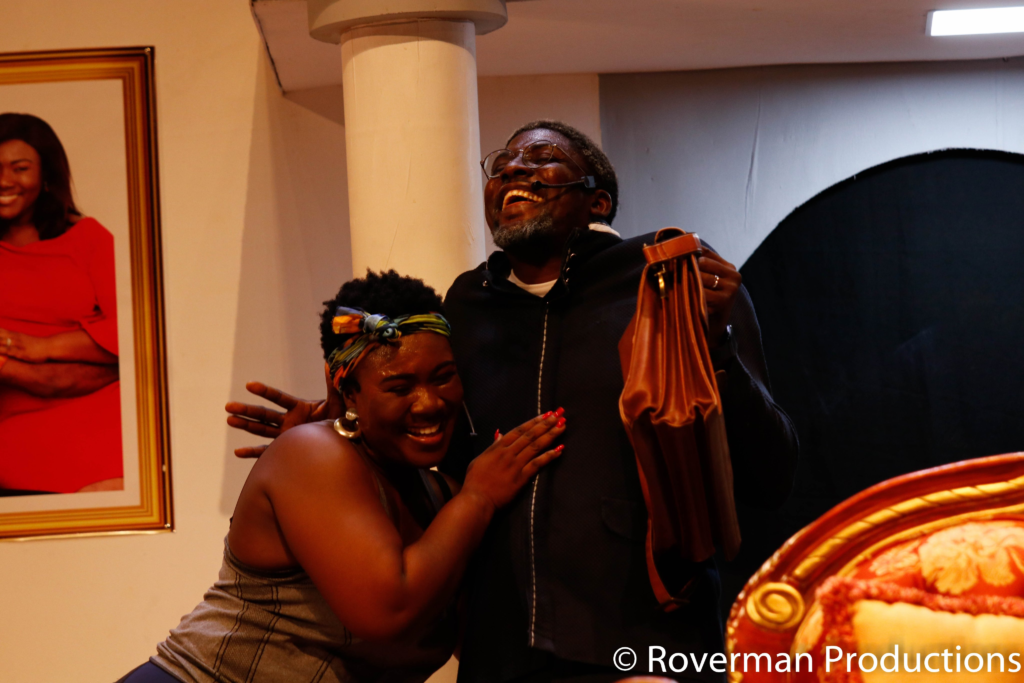 He was funny and likable and I wouldn't mind seeing him in another play.
Next is Denzel, played by Abednego Quarshie.
Dear God, I know you will give me a daughter like Samantha (played by J'ezkella Afoakwah) to torture me just like I did to my parents, but please add a son like Denzel as compensation. Amen.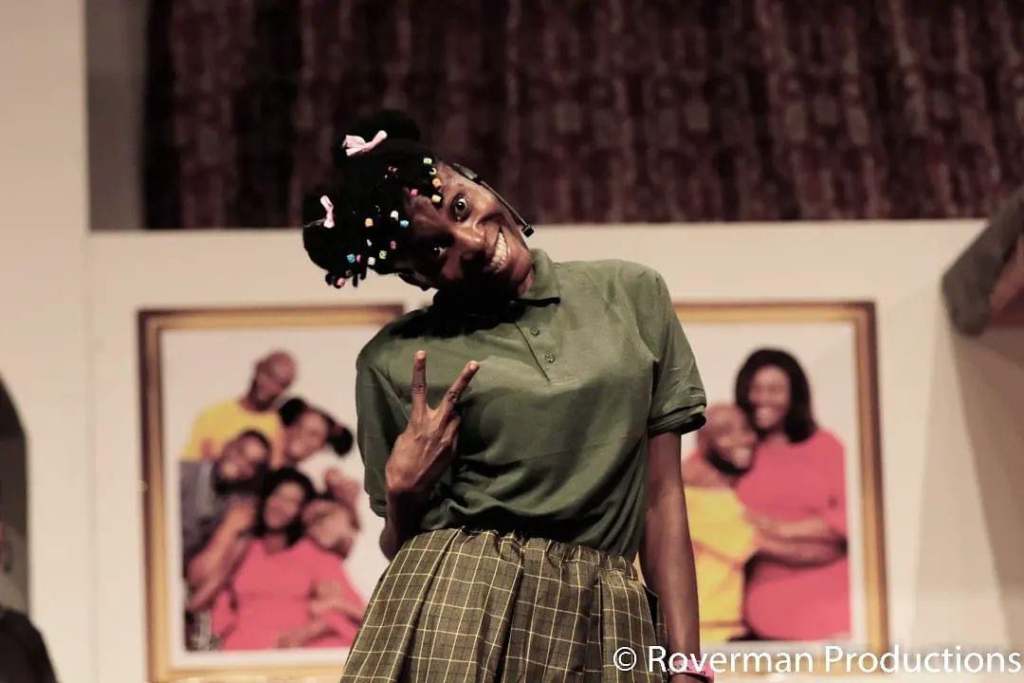 We also had on stage Kwabena Yeboah, popular known as KY playing the role of Doc. He is an old soul and member of Roverman and I have watched a couple of his plays.
As usual, he was great. He understood his assignment and delivered. My one-year old-nephew walks like him now; hands and shoulders high. Guess that was what he also took from the play.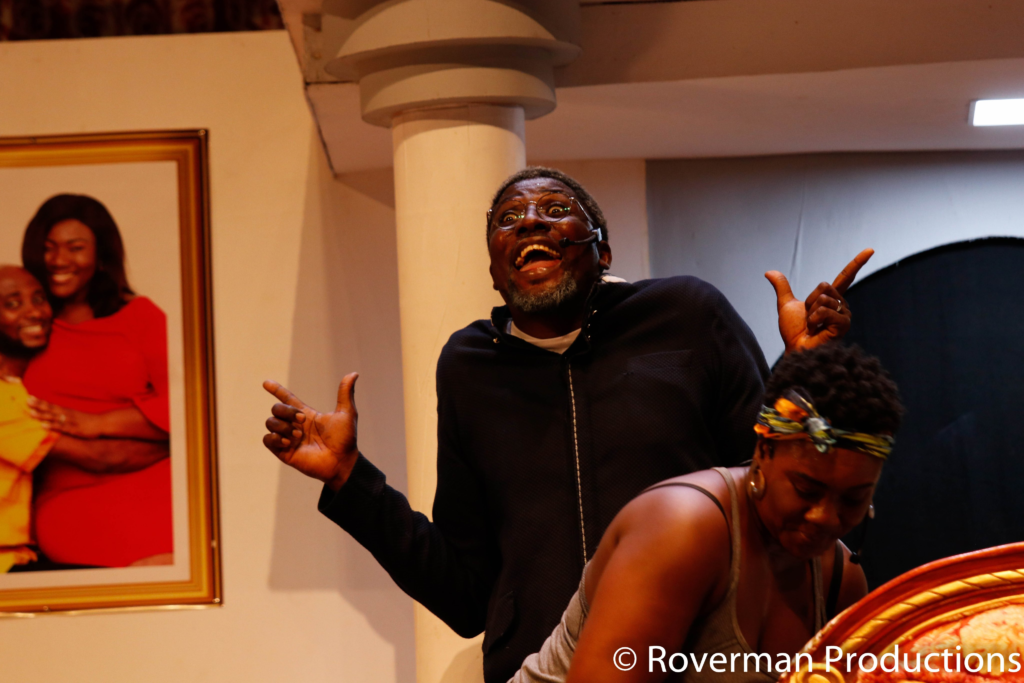 Then finally, we have Pamela. Although a minor role, Flora Ama Kumi gave her audience something to look forward to… and her voice. Let's just say I will always remember her voice.
General observation
The stage felt or appeared too warm for the cast. Charity was sweating none stop and I felt really bad for her. Maybe an air conditioner can be positioned on stage during the Festival of Plays. After all, it was a home setting and it won't be out of place for them to have an AC.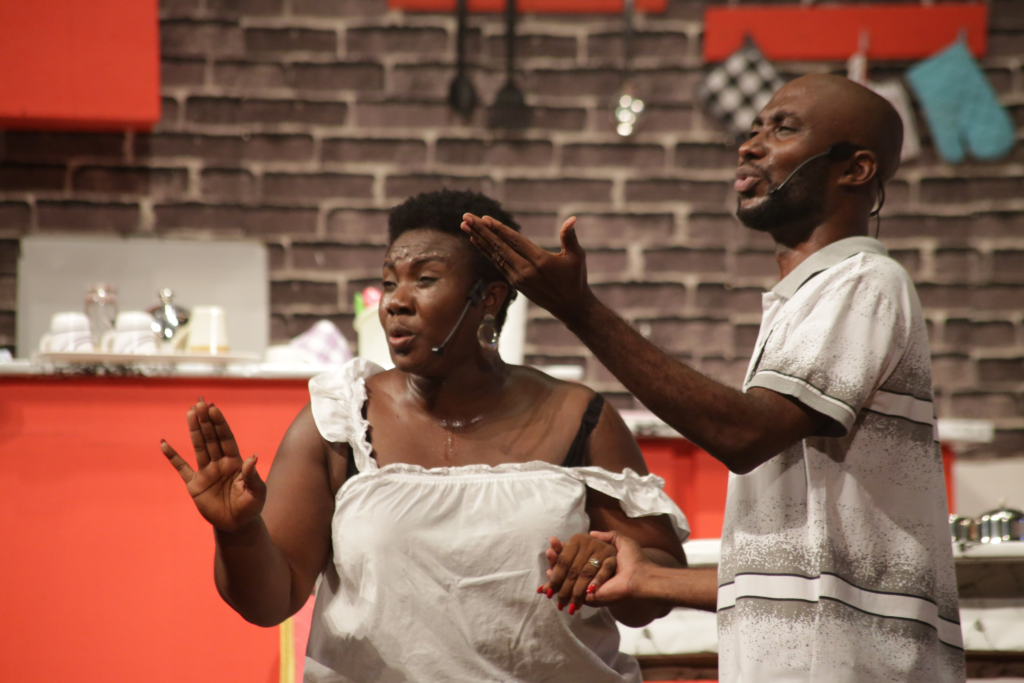 As usual, Ebo Whyte kind of ended the play with a majority of the family's misfortune being blamed on the woman. I don't accept that. I believe the husband was at fault.
I don't care how long you work, or what work you do, once you are married you should make time to communicate with your spouse. It solves a lot of problems and prevents a lot more. Joe didn't do that. It was all about the work and the money for him.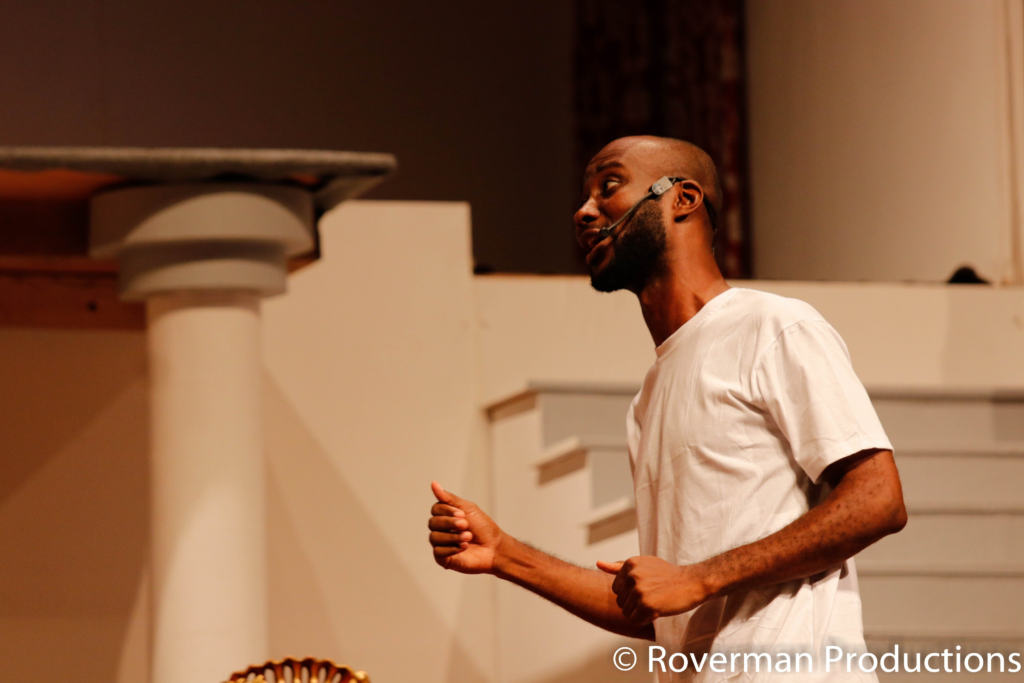 A husband material is an all-round male figure… if you cannot take care of your home, then you are definitely not 7 yards. Period.
When he was finally introduced on stage, Uncle Ebo encouraged the audience to hang in there as the country continues to battle inflation and price hikes.
He also told the story of how he once got fired and the blessings he enjoyed from God till he was able to stand on his feet. I have personally never been able to talk about getting fired from one of my previous jobs. But I am hoping that one day it will hurt less to open up about that experience.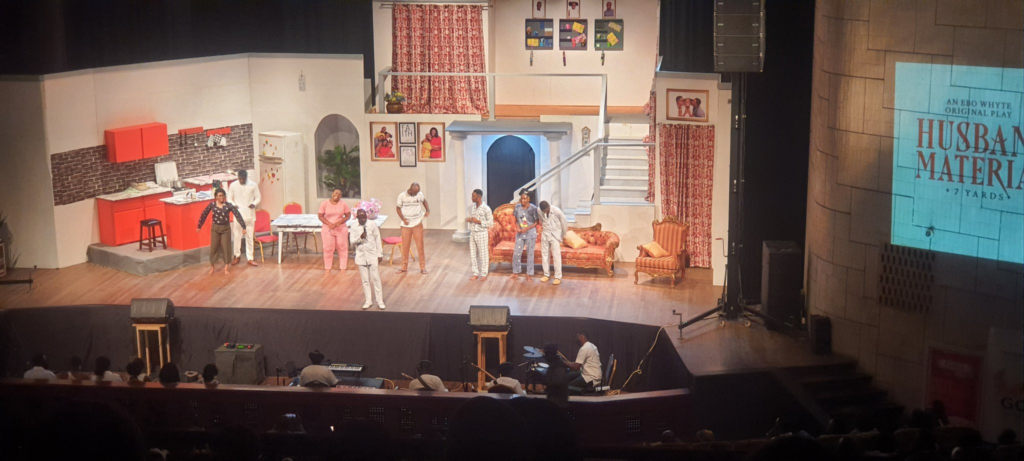 So when he spoke about his, I was impressed. Now, more than ever, I am confident everything will be ok since the future is bright.
Do I need to say more? no… Just make a date this Christmas for the Festival of Plays.
Five plays between 24th December, 2022 and January 2, 2023. There is one I wouldn't recommend but since you might like it, feel free to go and watch each show.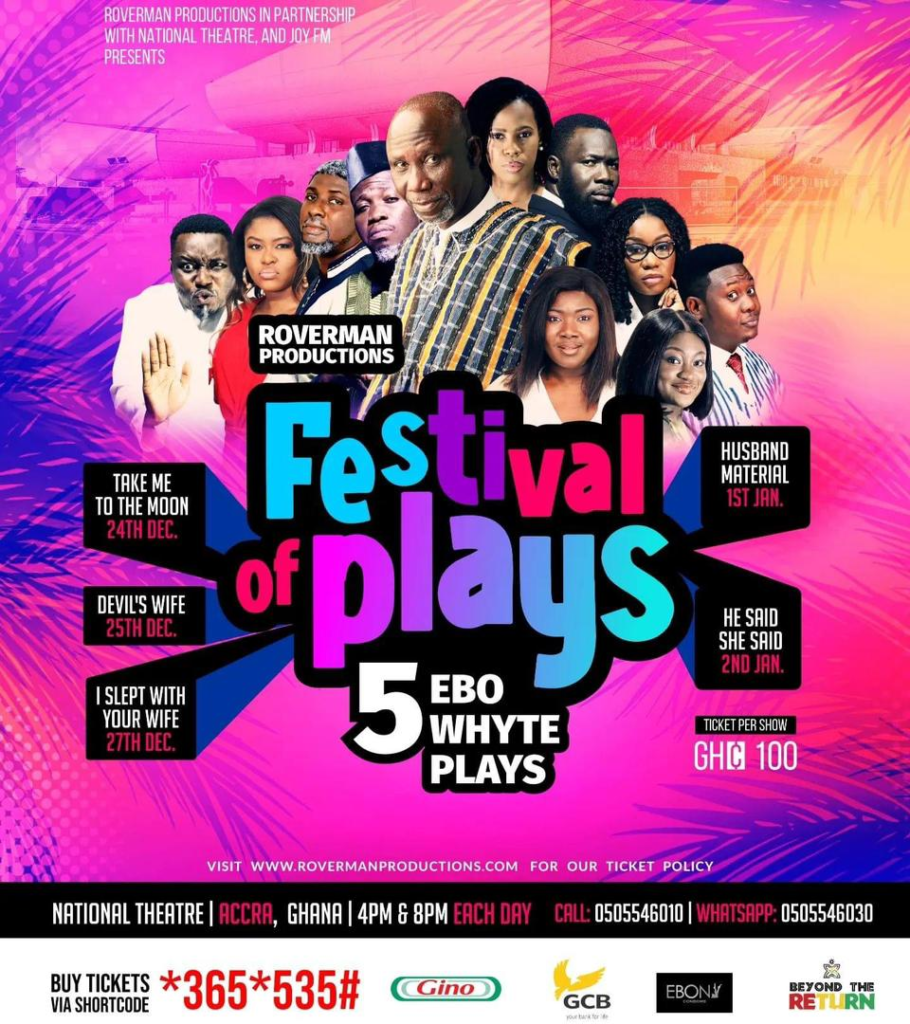 Tickets will be going for 100gh per show. It is worth it.
DISCLAIMER: The Views, Comments, Opinions, Contributions and Statements made by Readers and Contributors on this platform do not necessarily represent the views or policy of Multimedia Group Limited.