The 4th edition of the annual Ghana Energy Awards (GEA) has, in recognition of his invaluable service to the country, conferred upon the current Board Chairman of the Volta River Authority, Kweku Andoh Awotwi, the honour of the prestigious Lifetime Achievement Award.
Having served in several highly demanding capacities in the power and petroleum sectors over decades, Mr Awotwi has been instrumental in the advancement of significant changes in the energy sector.
As a former Chief Executive of the Authority for more than four years, he superintended over untold improvements in VRA's operational and financial performance. Specifically, the completion of a $330m financing to expand a 220MW thermal plant, building Ghana's first solar plant, operationalising the VRA's distribution company, and introducing the use of financial derivatives to purchase its fuel requirements.
For a Ghanaian Manager, he became the Executive Vice President of Tullow Oil Plc, rising from the role of Managing Director of Tullow Ghana, during which time the TEN fields produced its 50 millionth barrel of oil.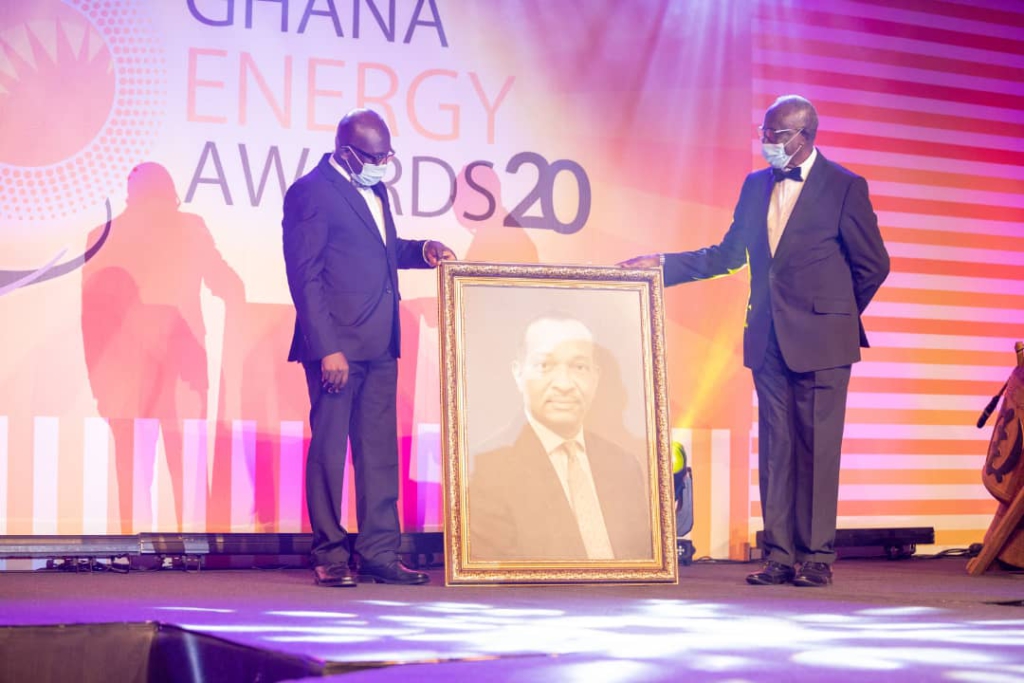 He was also pivotal in Tullow's development of the current framework for the company to pursue its Near Field Exploration Opportunities with the aim of extend the company's production plateau and increase reserves.
"Under your astute leadership, the Tullow Ghana operations team have delivered significant improvements in the stable production of oil and gas from the country's two FPSOs," the citation read in his honour said.
Mr Awotwi is a professional with 25 years' experience in the energy and natural resources sector, possessing a deep understanding of corporate governance and business development.
"It is not surprising that your strategic vision has been critical in running the affairs of Ashanti Goldfields, VRA and Tullow Ghana, where key successes have been chalked.
"You continue to inspire outstanding leadership on the boards of the VRA, Multimedia Group Limited and United Bank for Africa (UBA) Ghana and the Ghana Centre for Democratic Development (CDD) as you did in your membership of the boards of Stanbic Bank Ghana Limited (2012-2018), West Africa Gas Pipeline Company (2009 -2013) and West African Power Pool (2009 – 2013)," the citation read.
He is an Honorary Fellow of the Ghana Institute of Supply Chain Managers, a recognition of his numerous distinctive services, to the growth of supply chain management systems in Ghana.