The government's digitalization agenda has necessitated the launch of several web and mobile Applications aimed at making Ghana a beacon of digital innovation.
A critical observation made from January 2021 to October 2021 on 7 Apps created by State Institutions for the Ghanaian Public indicated that the Apps are performing below expectations.
Is the government allowing the millions of Ghana Cedis invested into the building of these Apps to go waste?
The Government of Ghana led by the Vice President, Dr. Mahamudu Bawumia, has been embarking on a digitalisation agenda since 2016.
The move has led to the introduction of many initiatives aimed at realizing this vision. These initiatives are meant to solve problems in major sectors of the economy, from education to finance.
A major part of this agenda is to resolve the lack of a functional National Property Address System as Ghanaians solely relied on services like Google Map.
"No modern economy can function without an address system," he said.
That led to the creation of the GhanaPostGPS which was meant to be a global addressing system.
Again, in the government's bid to relieve Ghanaians of the stress of queuing for electric power, the ECG Mobile App, also known as the ECG Power, was also launched in April, 2021.
"The ECG Mobile App (ECG Power) is a full-featured App for buying power anywhere anytime conveniently. You can as well check power consumption, daily and monthly, on a periodic chart basis as well as Pay ECG bills, check your balance on an ECG account among other functionalities," the Apps website explained.
Other applications like the Ghana Water Company Limited Electronic Billing App, Ghana PAYE, Citizenseye, Ghana Library and Ghana.GOV were also rolled out.
Performance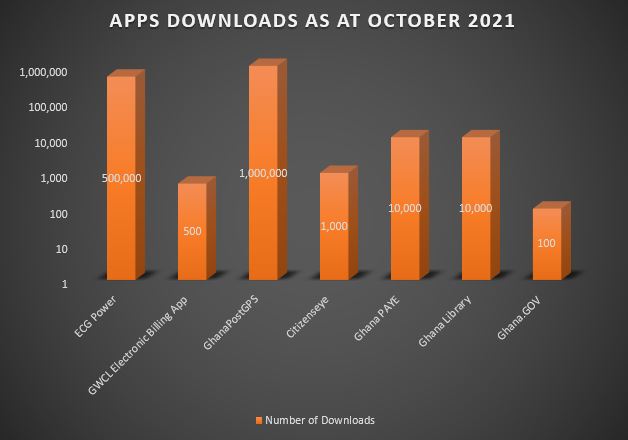 We observed that GhanaPostGPS topped with more than a million downloads followed by the ECG Power with half the number.
Ghana Library gleaned more than 10,000 downloads.
Citizeneseye, Ghana Water Company Limited Electronic Billing App and Ghana.GOV had downloads of 1,000, 500 and 100 respectively.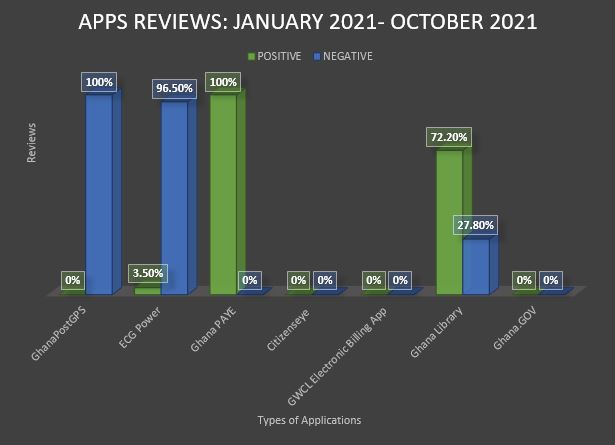 We have also been analyzing the reviews of the selected Apps, looking at both negative and positive comments, as well as the likes on the comments.
The GhanaPostGPS recorded 869 comments and likes with all of them being negative. We found complaints of App crashing during address saving and registration confirmation code problems that had persisted since 2017.
The ECG Power however recorded 2,045 comments and likes. The positive ones sadly managed 3.5% of this number.
GWCL Electronic Billing App garnered 2 comments and likes, Ghana PAYE was impressive with 100% positive comments, and Ghana Library made away with 73 % positive comments. But their combined reviews which couldn't even reach 50, wasn't enough to make for practical analysis.
Citizenseye, GWCL Electronic Billing App and Ghana.GOV however recorded zero reviews.
The good and the bad comments
We selected the comments with the most likes for each of the Apps, in order to know the major problems the Apps are confronted with.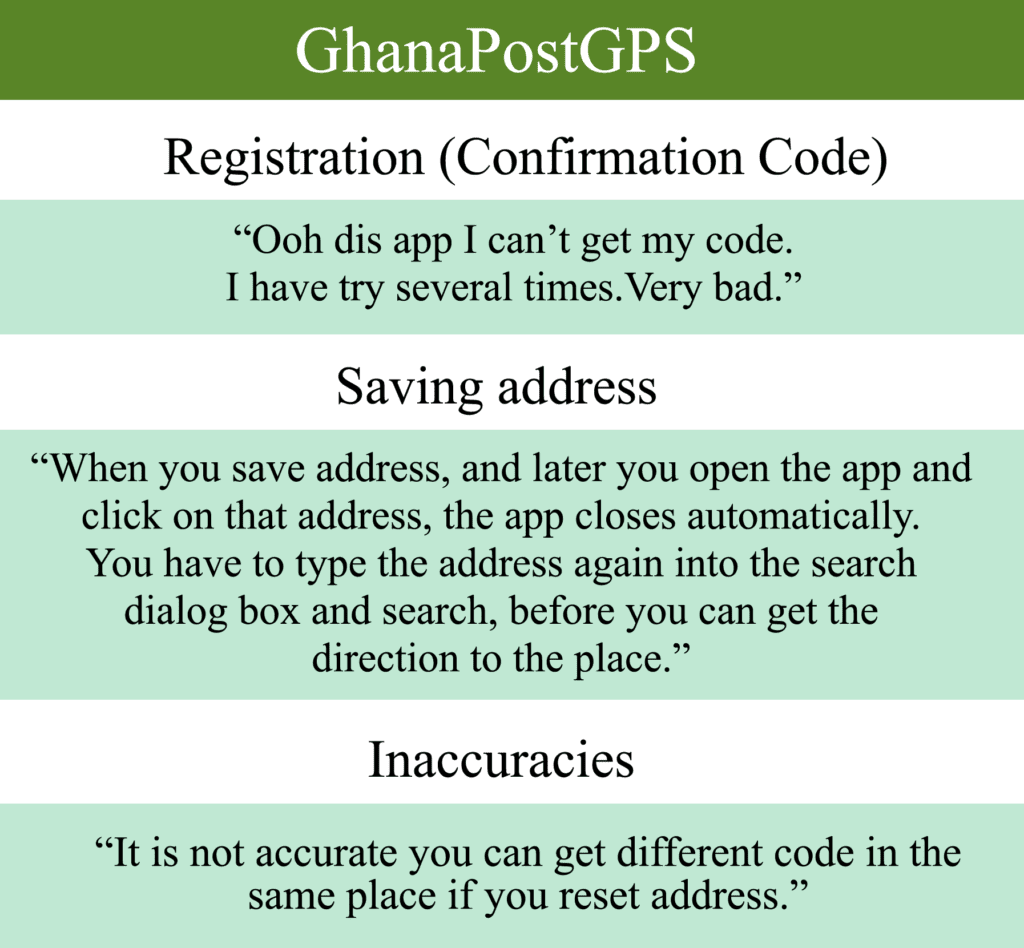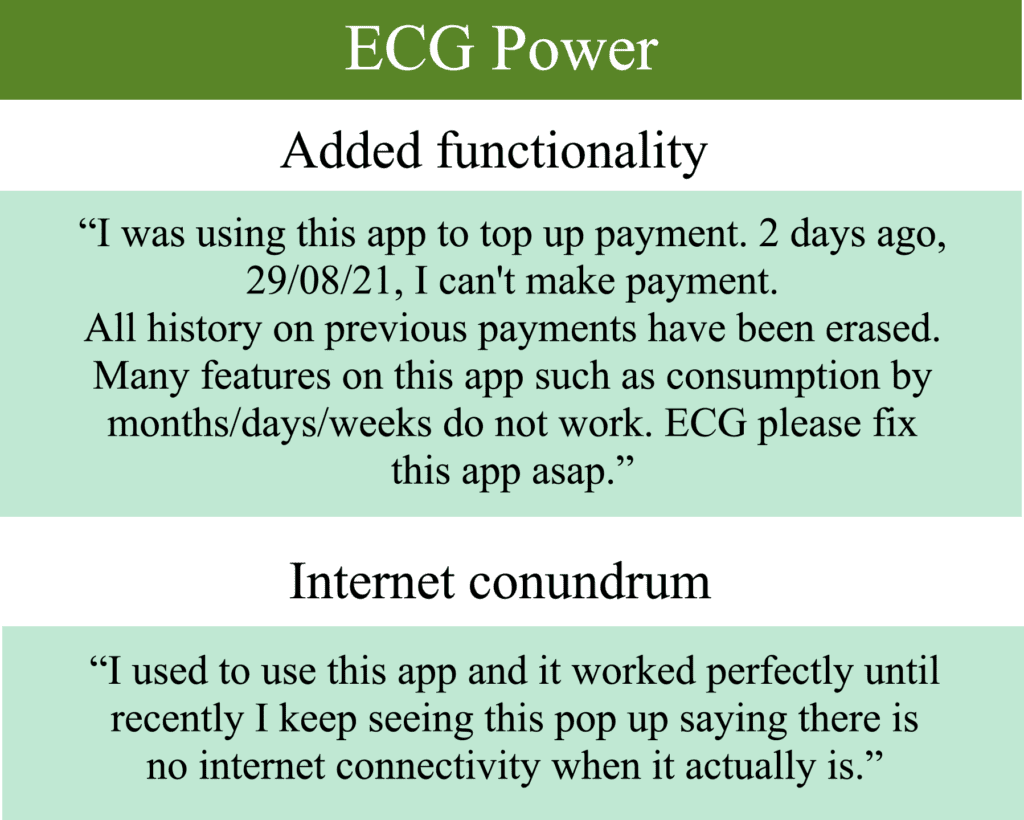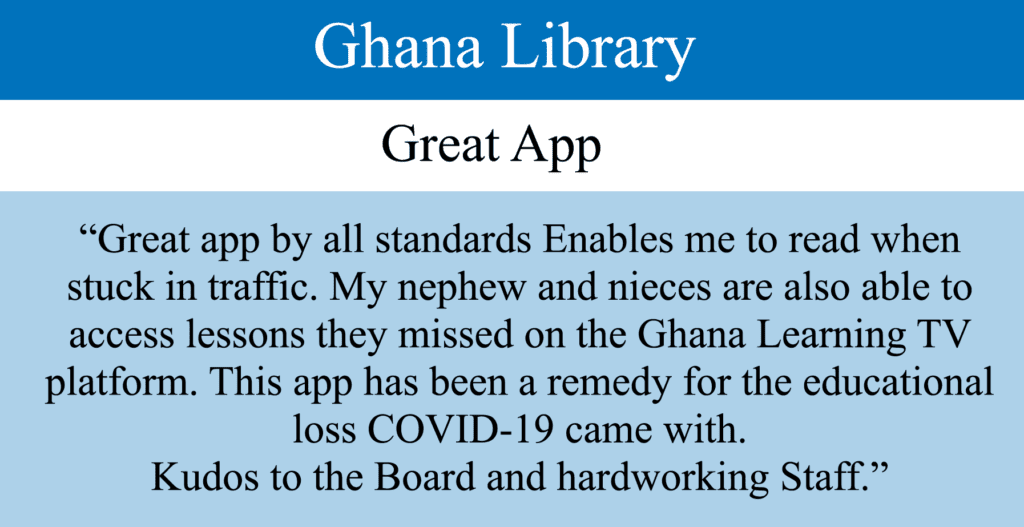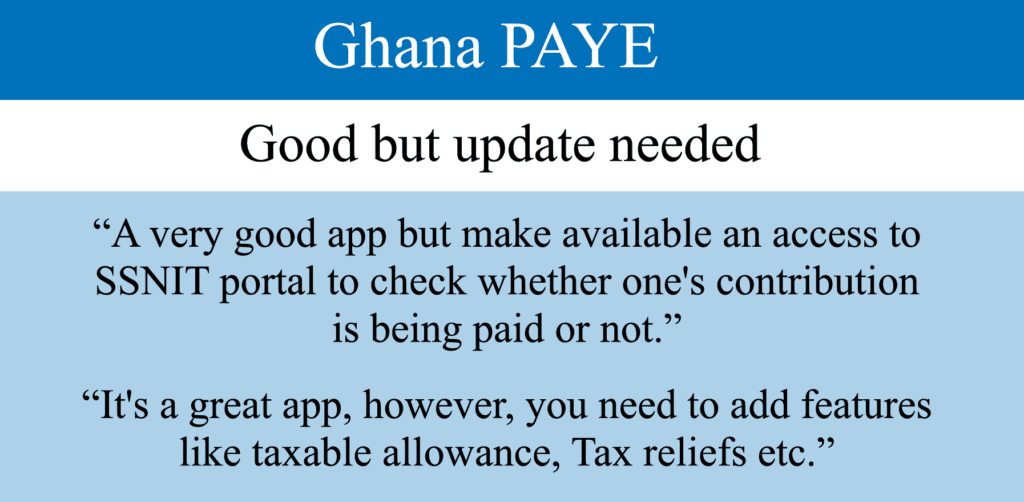 Experts try the Apps
We therefore decided to select 3 IT experts to verify the user complaints.
Eric Obeng, CEO of Tech Foundation Africa had also tried to purchase power with the ECG App two months ago. He says he hasn't been able to use it after registration.
"Any time I try to use the Mobile Money details, it gets back to me with an error.
"When I called the customer service, they told me, it's a known issue with Kumasi," he revealed.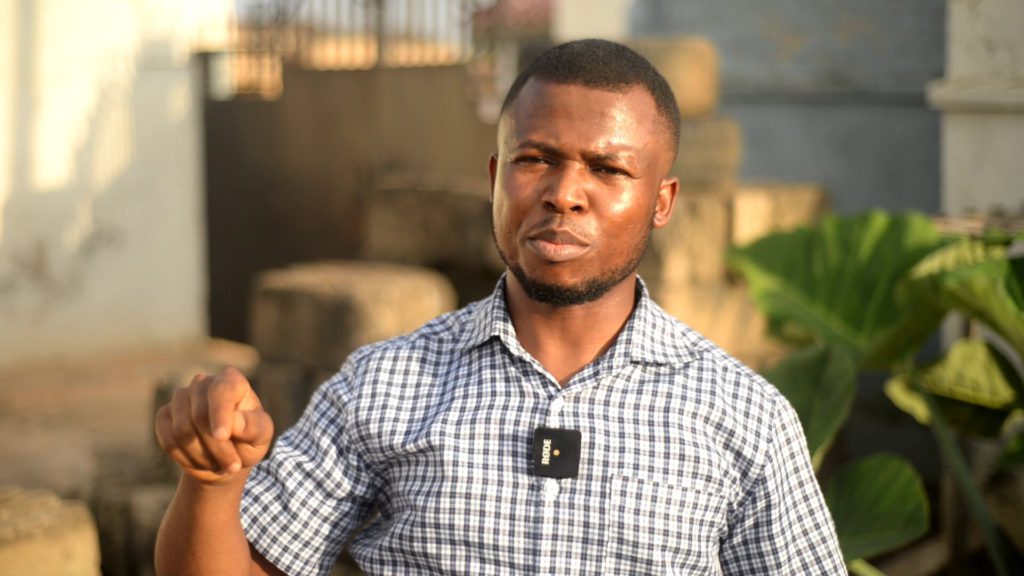 Samuel Adomako, a Senior System Analyst and Co-founder of Narrowlite International who was delighted of not having to join long queues to purchase power, has been forced to delete the ECG App.
He has been getting the message, "connectivity error," while he is fully connected. He implicates poor server operation and low internet strength.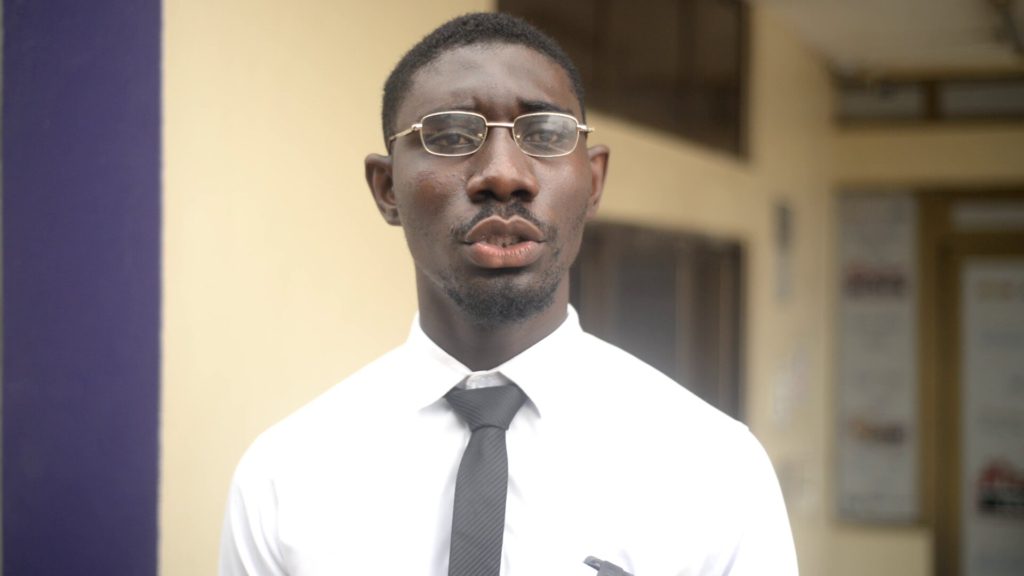 For GhanaPostGPS, Obeng is worried the App is bedeviled with issues of App shutdown when he tries to save an address.
"When I try saving the address, the App shuts down," he said.
Obeng has not also been impressed with the multiple addresses generated by the GhanaPostGPS in one location, too.
"It has been giving several addresses for this house. For the first three digits, they don't change. You can't have this form of inconsistency," he said.
Adomako is emphatic: "If I'm using GhanaPostGPS to access a location and it's not giving me the correct location and I go to Google Map and it gives me the right information, trust me, I won't come back to this again."

According to Google, Apps occupying vast space on phone memory is the major reason for their uninstallation.
Lead Mobile App developer at Kumasi Hive, Philemon Gumah observes the sizes of the GhanaPostGPS and the ECG App were a deterrent.
"I checked the ECG App and data it has cached onto my platform, the combined data was about 100mb. For something I will be using less often, it'll be challenging for me to have it on my phone, same thing with GhanaPostGPS. We wouldn't want to keep something, we'll use it once until some years' time you'll build your own house."
Philemon observes the GhanaPostGPS restarts when users deny their location.
His concern resonates with a 2015 pew research which found 43 % of users uninstall apps because of permissions requiring them to share their personal details.
"Just like how Uber App works, you can literally deny your location and the system will work perfectly for you.
"So why the need for the system to request my location," he questioned.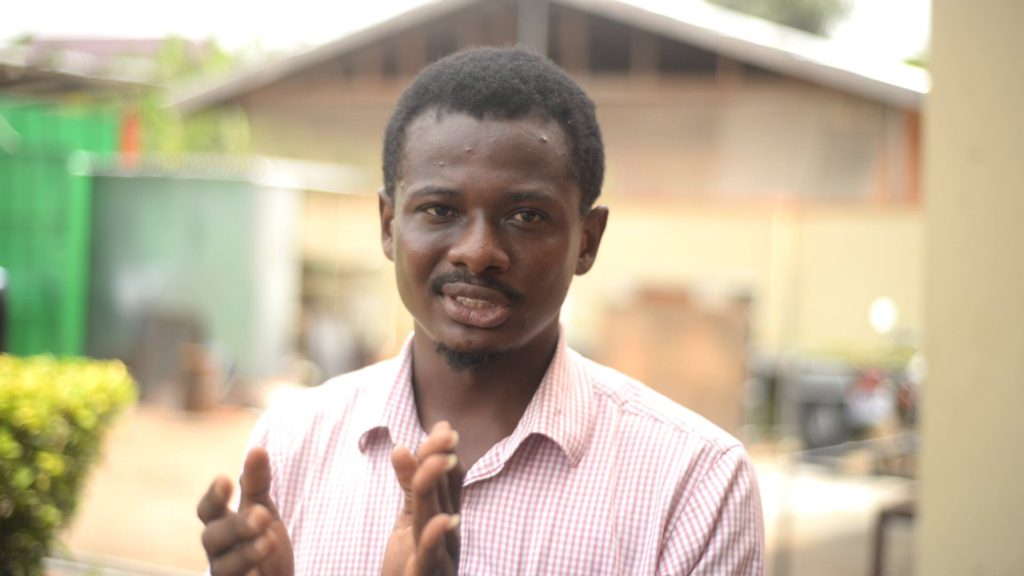 To go mobile or to go web?
Competition in the App arena is fierce; therefore App creators have an enormous task to keep users.
According to Statista, within a month, almost 3 in every 10 apps will be removed from users' devices.
App users with especially meagre phone space wouldn't find it prudent to keep Apps which are less utilized.
This concern was delineated by two former users of the GhanaPostGPS.
Esinam, like Samuel, only downloaded the Apps to know their address.
"I used it to find my house's digital address and deleted it afterwards," Esinam revealed.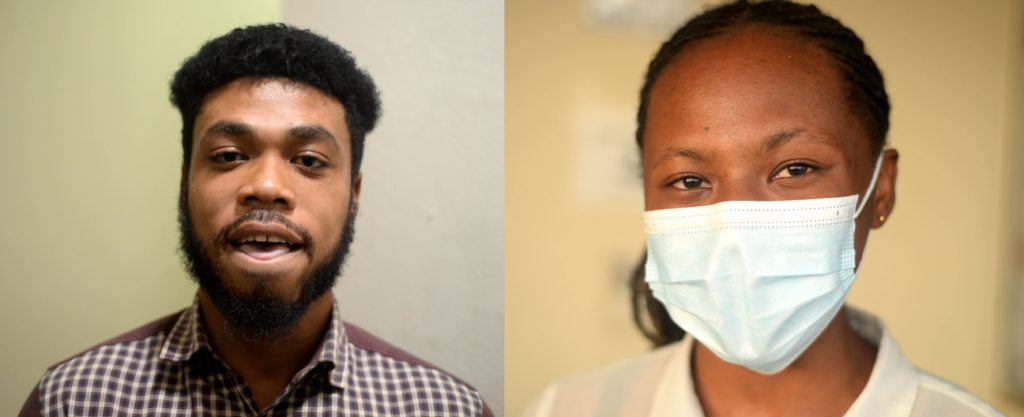 Tech Foundation Africa's Obeng said: "Immediately I got the address I didn't see the need to keep the App, besides, I need space."
He thinks a web application would have been best for one-use Apps like the GhanaPostGPS.
"It's not all the time that something requires an android App or an IOS. Sometimes it just has to be a web service so that when you need it, you go for it.
"They're times, you just need that thing just for once. Those who need it may be the courier services, they could go in for the App," he said.
Kumasi Hive's Philemon added: "Having it as a mobile App will probably be a bad idea. It's just something they just thought of to help people to generate their addresses."
Branding enough?
Clinton, a Kwame Nkrumah University of Science and Technology student is a former user of the ECG Power and GhanaPostGPS.
He became aware of the ECG Power when his hostel apartment ran out of power one midnight. For the GhanaPostGPS, he needed it to know his house address.
"I got to know about the ECG Power through a friend. When the lights were off we couldn't go to the ECG premises to buy credit.
"For the GhanaPostGPS, we needed to generate a code for our house," he recounted.
Another student I spoke with, Malinda, says she got to know of the GhanaPostGPS from a friend but she is oblivious of its operation.
"I've heard about the GPS. I heard it from a friend but I've never used it before because I don't know what it's used for. I'm not familiar with it," she said.
Two students I spoke with, Prince and Arthur knew of only the GhanaPostGPS, and these were also through friends. As for the other Apps, they could not imagine their functions, though I mentioned to them.
What is amiss, then?
GhanaPostGPS had enjoyed considerable acclaim in the media space since the App's announcement. With a reported budget of 3.5 million Ghana cedis on publicity, various intersections were decorated with memorable advertisements.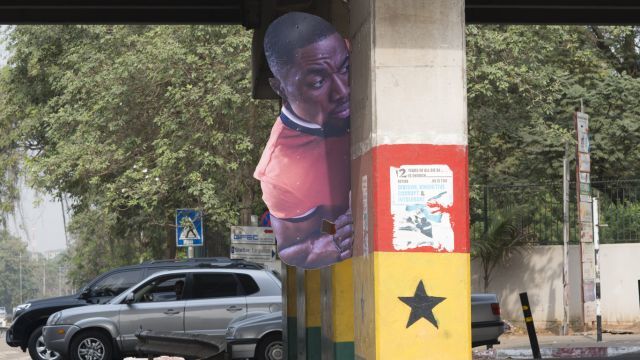 Narrowlite International's Adomako points out: "Amongst all the government Apps they created, it's the one which has the media audience."
He notes many of the Apps have not been well-advertised, which hampers their download and utilization.
"Branding of software is key. Just like a new product on the market, if I don't know what it is about, I won't go in for it.
"I believe the government should advertise the various Apps they've created, so far, give public awareness and education on how to use these software. You don't create these Apps and expect it to yield results," he advocated.
Creating the intuitive App
Since the introduction of voice messaging in 2013, WhatsApp has been a go-to platform for the illiterate population.
Mr. Adomako says knowing the Apps audience is crucial in App development.
'We should know the people we're targeting. Is it literate or illiterate? Even with literates, there are IT literates and IT illiterates.
"When we're developing software, we should really come down to assess how the App is going to be used. If your target audience understands your system, it really lowers your burden of always creating an update and a lot of issues," he said.
Eric Obeng has not been enthused about the home screen of the GhanaPostGPS.
He thinks address search should be the first display and not Google search.
"I can navigate my way around. Do I want to search for something on Google? I don't think that's the primary thing of the App.
"It should be giving me addresses, so then after clicking on it, I go straight to the Google Map," he said.
Apart from making the Logo high resolution, he thinks the beacon at the top of the interface can be animated to create a satisfying user experience.
He again, believes the App must be made intuitive "so that any lay person can operate it." He observes the App's interface is cluttered.
"Quite a lot of things are seeking attention: get address, save address, address system etc.," he said.
Philemon also observes only screen shots of the steps in all the Apps don't help in making the App easy to navigate.
He says there is the need to demonstrate the major features within the application.
"You realize, for the ECG App you have only the screen shots of the App. People try to create an onboarding screen," he stated.
A central App?
The Ministry of Communication and Digitalisation recently announced that a SIM registration App is in the offing. Philemon however is not amused. He thinks Ghanaians will be overwhelmed with the Apps, hampering their utilization.
He is advocating a central App to save space and App maintenance cost.
"If in a way, we can just pick one central App where every single App with regards to government can be found, once that can held within that application, it makes it easier.
"If I download an App and then the only thing I can do is one single thing, then there's no need to download.
"Having over 50 of them wouldn't do us any good. But having one with everything on it will do us a lot of good," he said.
Geo-fencing for accurate location
The GhanaPostGPS divides Ghana into grids of 5m x 5m squares and then assigns each one a unique address, known as a digital address.
Every land and property gets a permanent address with this system.
Tech Foundation Africa's Obeng explains once someone cannot see the skies, a weak GPS signal is imminent. Besides, he says the Apps' dependence on GPS can produce different results on the same compound.
"If the address generation is tied to the GPS signal, that wouldn't help.
"They can get mapping devices like Arrow gold which has a double frequency resolution," said Eric.
He says another approach will be a method known as geo-fencing which can be employed to generate accurate numbers.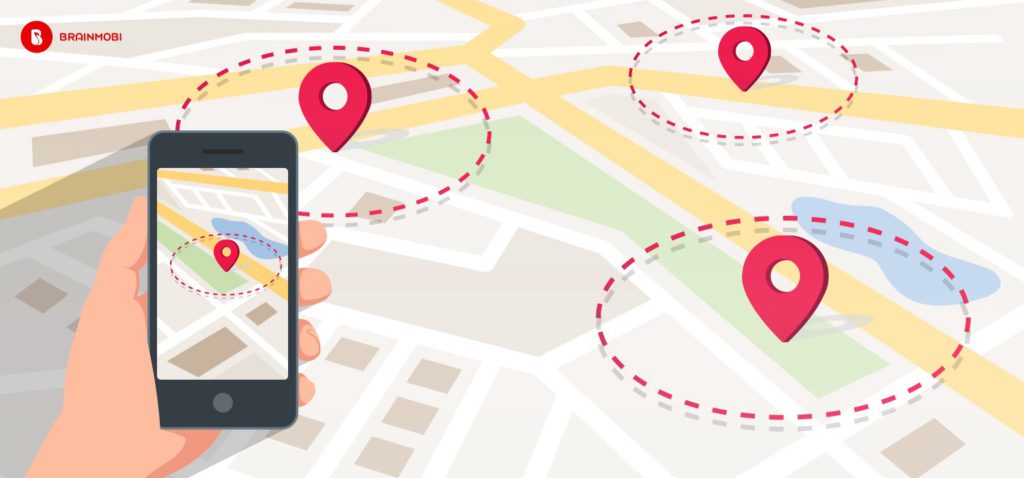 "For a compound like this, they can take different readings and use that as a boundary.
"So, if I stand in here, my GPS, no matter how bad it is, should be able to generate something within this geo-fence.
"Once, the value is with this geo-fence, they spit out what they mapped," he recommended.
App as an asset
Apart from the $2.1 million used for building the GhanaPostGPS, the country has reportedly been paying $400,000 to Google for integration into the system.
"Ghana is to pay tech giant, Google, an amount of $400,000 every year for embedding the company's online map into the country's designed National Digital Property Addressing System, GhanaPostGPS," Managing Director of GhanaPost, James Kwofie said.
Mr. Amoako says software is an income generating platform. He says companies can sign up and that will benefit the government.
"An App is an asset," he said. "Software can generate revenue more than we even think."
"The government would have allowed other software developing companies to have access to the API of the GhanaPostGPS. With this, once a company wants to come on board, it registers at a fee, and this will help the government generate revenue," he observed.
Philemon believes adverts can be placed on Apps to make money.
"Every time a person logs into the system, we're being charged for the APIs. That is costing us more than giving us money," he said.
Although the other Apps might not attract a 2–million-dollar invoice to develop, huge sums of cash will be required to keep them running. Is the taxpayer being swindled under the guise of digitalization? When are we going to see an improved function and utilization?