Over the weekend, the Give Me Hope Foundation educated young girls on menstrual hygiene and also distributed sanitary pads to them.
Wisdom Dordoe, the founder of the Foundation said he discovered while researching menstrual hygiene that a lot of the girls were worried about going to school during their periods because the boys will tease them or think they were dirty." 
He added, "In order to break the silence around menstrual hygiene, we need boys and men to also start speaking about periods."
According to him, "We need to put the men back into menstruation. We seriously need to get boys and men involved in breaking the silence on periods."
Give Me Hope Foundation is still advocating for the inclusion of menstrual hygiene in every humanitarian response.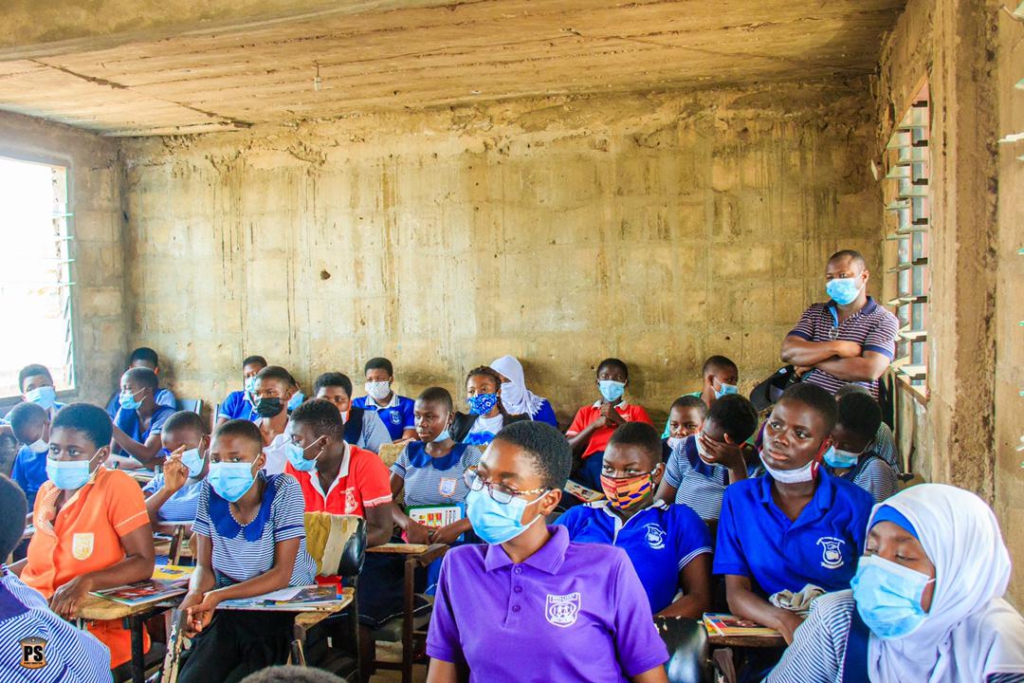 He said women and girls always have menstrual hygiene needs and a holistic approach is needed to addresses the core components of menstrual hygiene management, access to materials; private and safe facilities and information are essential.
Mr Dordoe said, "Students fully understand the power of education and what it means for their growth trajectory. That's why we make sure they have the best individuals supporting them every step of the way.
"My message to girls around the world facing education challenges is, 'You are worth it. The world needs you to keep studying, dreaming, and pushing for what you want to see in the world.'"
According to him, when girls are in school, the incidences of harmful practices such as early child marriage and Female Genital Mutilation (FGM) are greatly reduced.
Mr Dordoe extended his appreciation to all the Foundation's members, our donors, partners, mentors, and NGOs in the same field and those who support and share this vision with us.