The 2021 edition of the Stars in Worship concert was heavily flooded with lovers of gospel music who travelled from far and near to meet their favourite musicians.
The annual programme attracted hundreds of patrons who cheerfully thronged the premises of the House of Miracle Ministries in Madina on Saturday, December 4.
With their melodic voices, Daughters of Glorious Jesus, Oware Junior, Uncle Ato, OB Nartey, Chief Supt Kofi Sarpong and the other gospel artistes invited heavens onto men and fortified the stage.
Member of Parliament for Madina, Francis-Xavier Sosu and the Deputy Lands and Natural Resources Minister, George Mireku Duker were among the dignitaries that graced the occasion.
Mr Sosu wowed the crowds as he led powerful praises and worship ministrations in the charged auditorium.
He expertly rendered some local Ghanaians songs with a touch of contemporary tunes that moved the audience.
That was a precursor to the sterling performances by the invited gospel musicians who were all honoured for their exceptional impact on the Christian church for the past decades.
The worship experience began with OB Nartey after which Daughters of Glorious Jesus and Uncle Ato charged the atmosphere with spirit-filled ministrations.
Stars in Worship is an annual program put together by Prophet Sampson Amoateng, the Founder and Leader of House of Miracles Ministries, to help connect celebrities across Africa in worship.
The musicians, after receiving the honours, expressed their gratitude and appreciation to the church and its founder for that great gesture.
"For somebody to not just say it that your song has been a blessing but to go a step further to actually appreciate some of us, it's a great venture, it's very fulfilling, I feel that my life has not been wasted, I feel that I have made impact and people have appreciated it."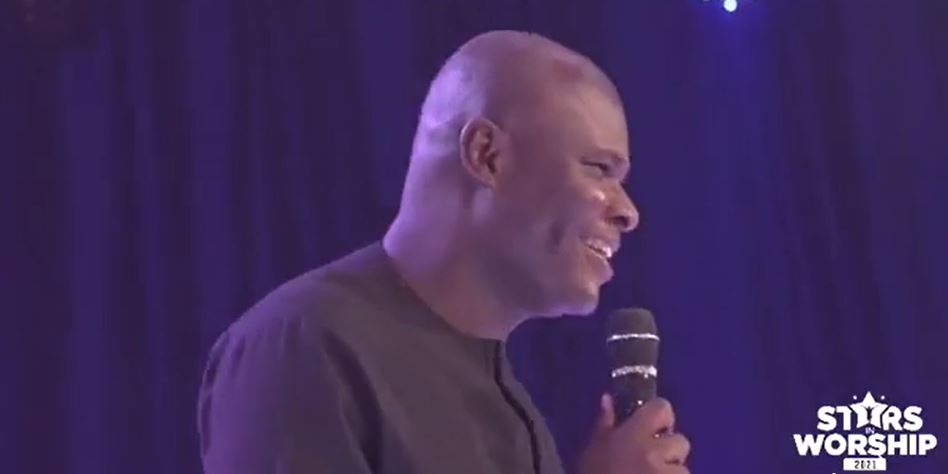 "It's an awesome night. It doesn't happen. Normally, you have individuals who appreciate some of these things but to have a church and a man of God take this upon himself to appreciate and honour people who are 'not his church members', it's out of the blue and we thank God for the life of the man of God," Uncle Ato told Myjoyonline.com in an interview.
For their second time at the annual event, Daughters of Glorious Jesus described the programme as successive.
"We are so grateful to the Prophet because some of the pastors do but I think he is also a man of God so he sees what we are doing and what God is using us to do and so we are happy and we thank God for his life; we appreciate it so much."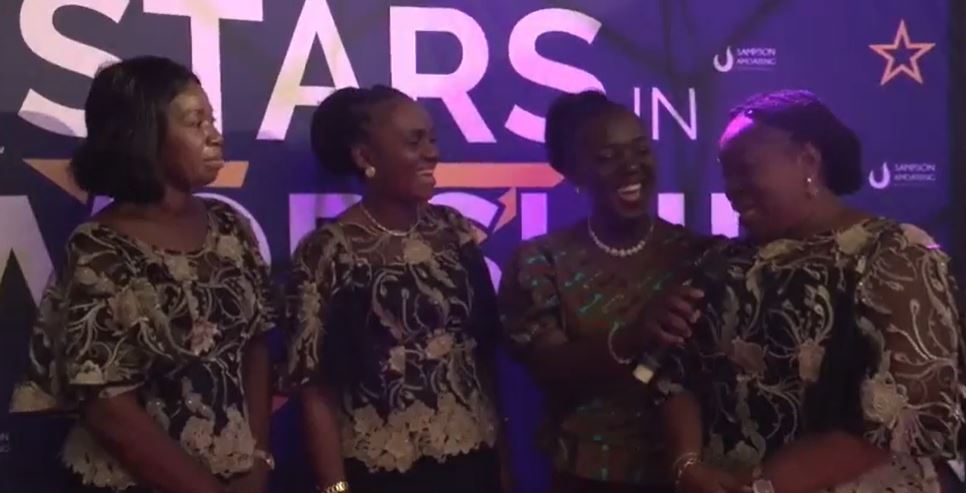 They are out with a single titled 'New Things'. They explain that "in 2022, God is going to do new things so just get ready and grab it and tap into it."
But it was a historic night of mixed emotions for gospel musician, Oware Junior as he was honoured with a brand new car.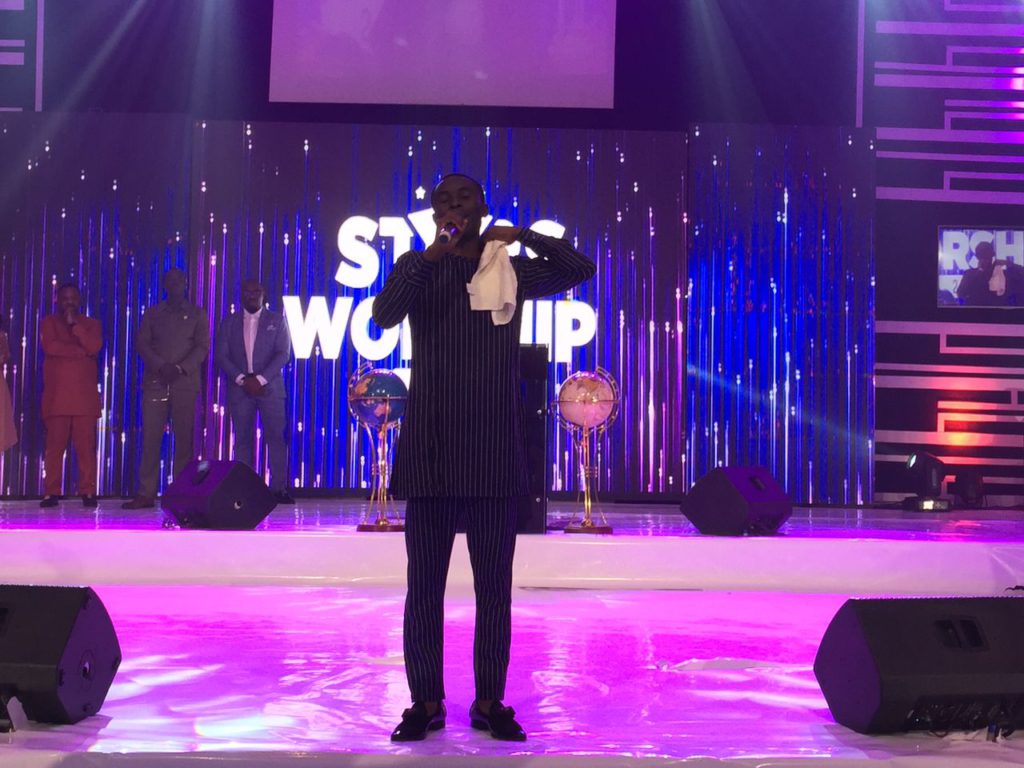 He received cash donations worth GHc25,000 from the likes of the Madina MP, Francis-Xavier Sosu and other persons who were touched by the story of the musician.
The excited musician recounted broke down in tears as he recounted the years he had to hire cars from people for programmes.
According to him, receiving the award was a dream come through and great fulfillment.
"No no. I didn't expect this but I was praying for such a miracle. I thank God for his grace and as people saw me, my testimony, if I say it, we are not going to leave."
"Repairing people's cars, I've prayed into this for years, but the Lord makes things beautiful in His time. I don't know if I can even sleep today because my dream, by the grace of God, has come through," he said.
The Masters of Ceremony (MCs) for this year's event were Joy Entertainment's KMJ and Adom TV's Tima Kunkum.