Health Minister Kwaku Agyemang-Manu has expressed worry over the estimated cost of the 12 hospital projects to be constructed across the 16 regions by a cross-section of the media.
Averagely, the eleven 40-bed facilities and one polyclinic will cost €80 million but some reports have quoted €71 million for each of the projects.
"I want to clear the air on some misquotations in the media on the costs of all the 12 projects. I'm sure it may be miscommunication, the whole projects that will be dotted across the country will cost €80 million and each facility will hover around €7 million.
"So this is contrary to what has been flooding the media space that a single hospital will cost us €71 million."
Mr Agyemang-Manu urged the public to disregard such reports explaining that government is poised to secure the public purse by ensuring value for money.
The Sector Minister, who is currently on a tour of various hospital projects in the region also used the opportunity to cut sod for five 40-bed capacity hospitals to improve healthcare delivery.
The five 40-bed capacity hospitals are expected to be completed in 30 months to decongest the overwhelming crowd at Komfo Anokye and other major hospitals in the region.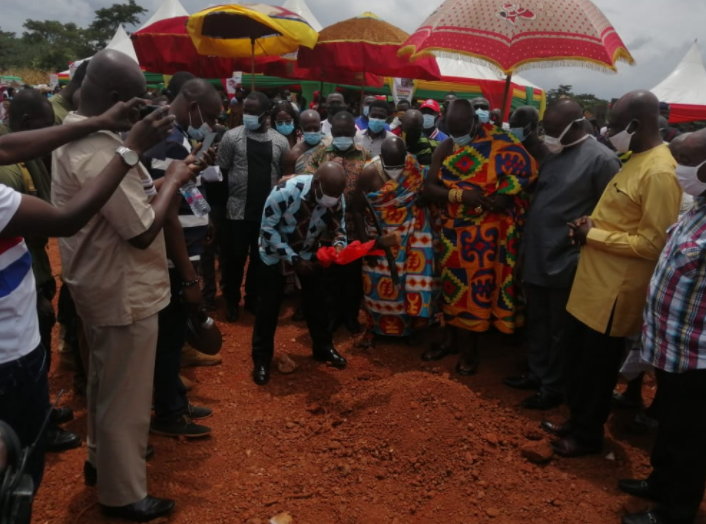 The Health Minister, speaking during the exercise gave assurances that some of the ongoing hospital projects in the Ashanti Region will be completed before the end of this year.
"I don't have the actual specifications off head, but I know that we will complete a number of hospital projects in the region before 2020 ends."
The Member of Parliament for Manso Nkwanta, Joseph Quarm lauded the Akufo-Addo government for the interventions.
He was optimistic that the hospital will make way for the construction of a Nursing Training College in the area.
"I am very happy to witness this day because I have personally worked hard to ensure that my people get this deal.
"I have started writing letters to the Health Minister on the dire need of the people of Manso Nkwanta for a befitting health facility."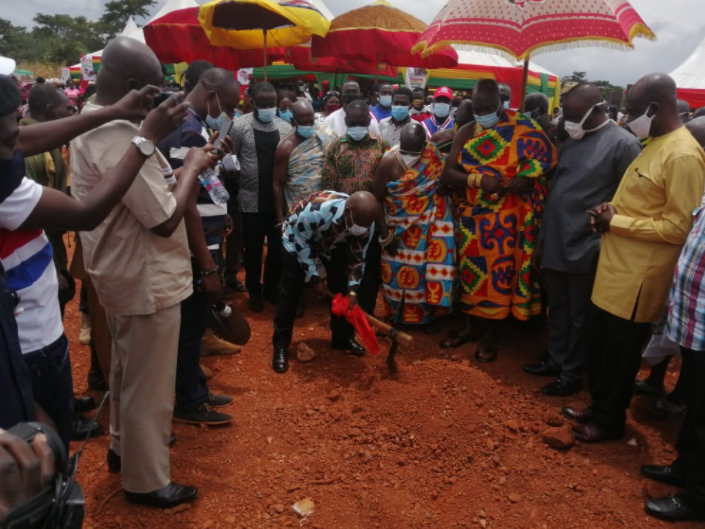 He added that "the only available hospital in this area is a private hospital and we always have to travel all the way to Agroyesum, a nearby community during health crisis; so this hospital upon completion will become a big intervention."
Communities to get the new facilities include Sabronum, Twedie, Suame, Drobonso and Manso Nkwanta.