Statistics from the Ministry of Trade and Industry estimate between 2013 and 2015, the annual importation of onion stood at $9.3 million and $65,000 was spent on chilli.
For tomato, the widely consumed vegetable in the country, it is estimated about 400 thousand metric tonnes of tomatoes is produced in the country annually.
It is estimated that about 75 thousand metric tonnes of fresh tomatoes are imported into the country from Burkina Faso valued at around $180 million.
Over $100 million go into importation of tomato paste to complement fresh tomatoes.
Reasons for this huge vegetable importation include poor irrigation system, pest infestation among others.
To deal with these challenges, the greenhouses technology for vegetable production has been proposed.
It is estimated a greenhouse of 640 square metre sizes can produce up to ¢60,000 worth of vegetables when best practices are adhered to.
A simple calculation on the farm proves; at least 1200 plants can be contained on the farm with each plant producing at least 5 kilos of vegetable.
A kilo sells at ¢10 hence an amount of at least ¢50 is made of every plant. Multiplying the amount by 1200 plants gives ¢60,000.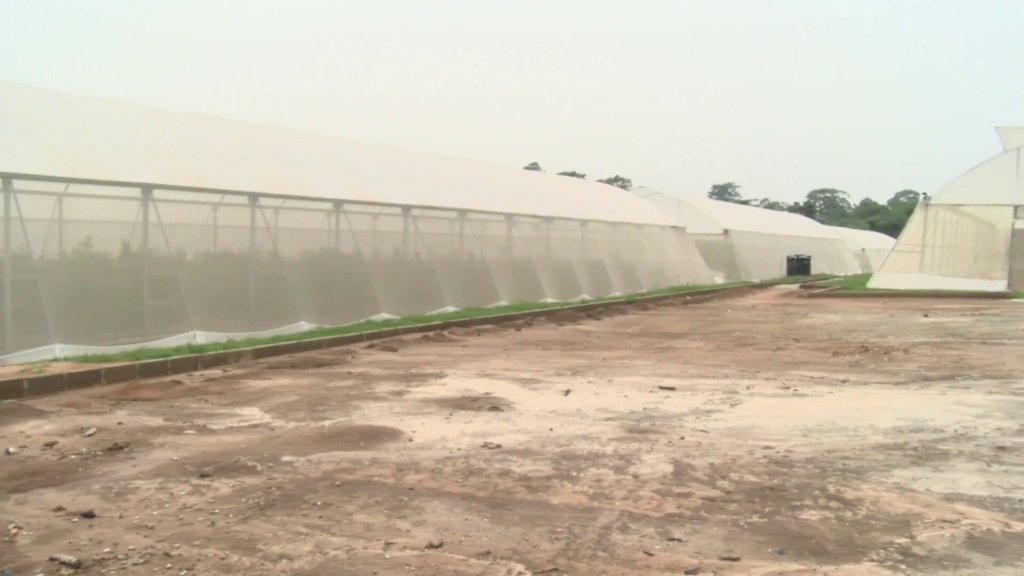 Per the calculation, the two cycles can give over ¢120,000 making the business profitable.
A greenhouse farming system involves growing vegetables in controlled environments where the temperature and water intake are controlled.
Due to the enclosed environment, pests and diseases are controlled, while footbaths are adopted at the entrance of greenhouses to prevent infestation.
Treated coconut husks replace the soil as rubber covers the grounds completely.
Through a specially-designed irrigation system, water and other nutrients are supplied to the plants.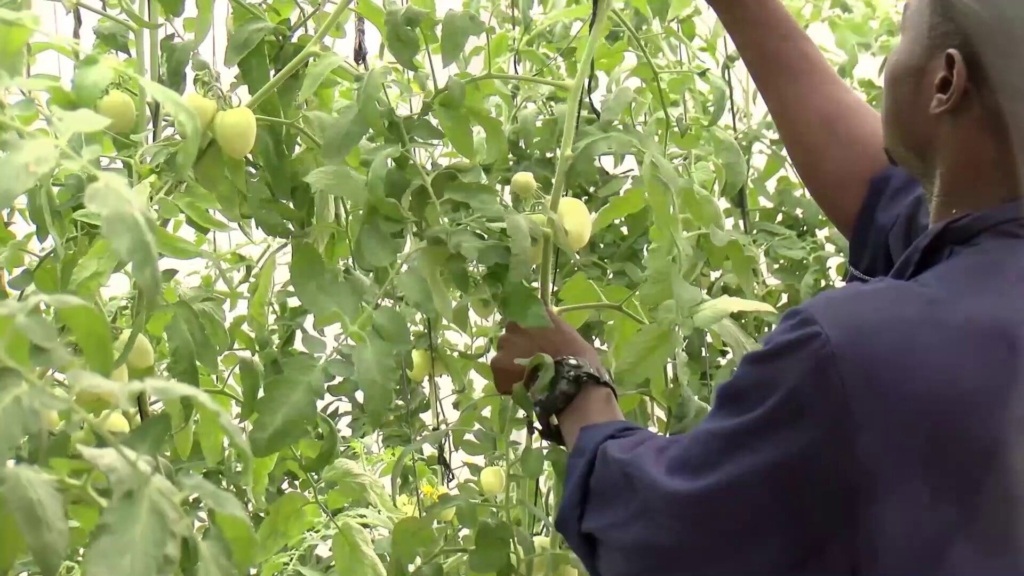 "Your fertilizer grades and ratio is taken at every stage of the crop. Through that, you know the crops you have in the greenhouse and that help in irrigation and fertilizer application. So with your calculation, you know when and how the quantity of water to release onto the plant", Solomon Anom is Enterprise Development Officer for Agriculture firm, Agri-Impact Consult.
Due to the enhanced irrigation system, vegetables can be produced all year round unlike the open farm system which is mainly rain-fed. Pest and diseases are controlled due to the environment and regular visit of the farmer.
Under the Youth in Greenhouse Enterprise Project, a hundred greenhouses have been installed in various parts of the country, employing 400 people permanently and the same temporarily.
The project is funded by the Ghana EXIM Bank and implemented by Agri-Impact Consult, as part of the government's 'Planting for Food and Job' and the One-District-One-Factory programs targets installation of two hundred greenhouses.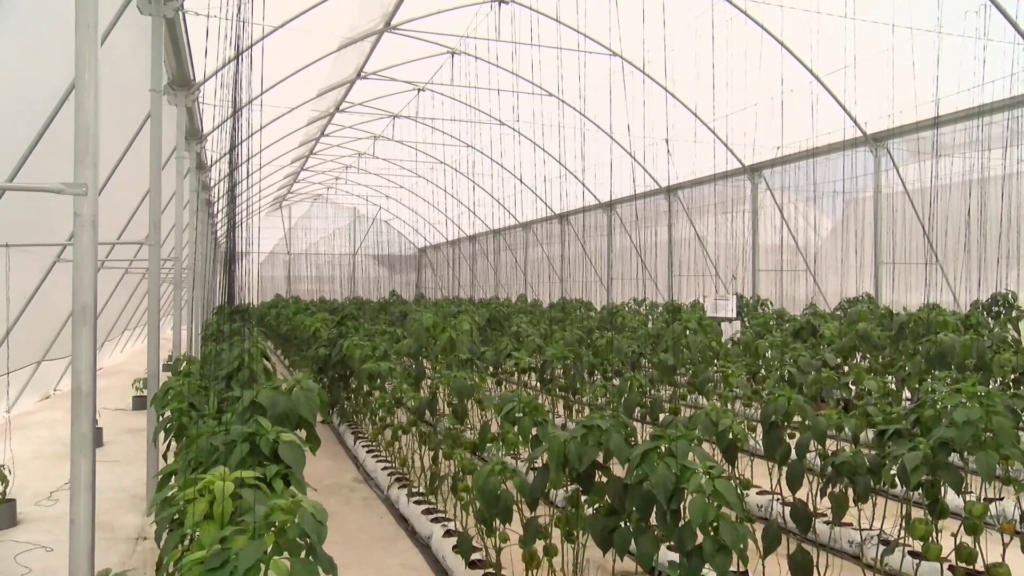 A graduate is given a greenhouse to man and pay off money invested into the construction of the houses.
According to Agri-Impact Consult, agriculture development firms, 100 of the facilities are operational producing healthy vegetables for the public and creating income for the youth.
In one of the greenhouse farms at Kwame Nkrumah University of Science and Technology, I meet Benjamin Frimpong on a ladder to harvest bell peppers held up on strings with a pair of scissors.
The plants are in the advanced stages of their production cycle.
Benjamin, an agriculture graduate from Kwame Nkrumah University of Science and Technology has already sold vegetables worth over ¢30,000 from this cycle alone.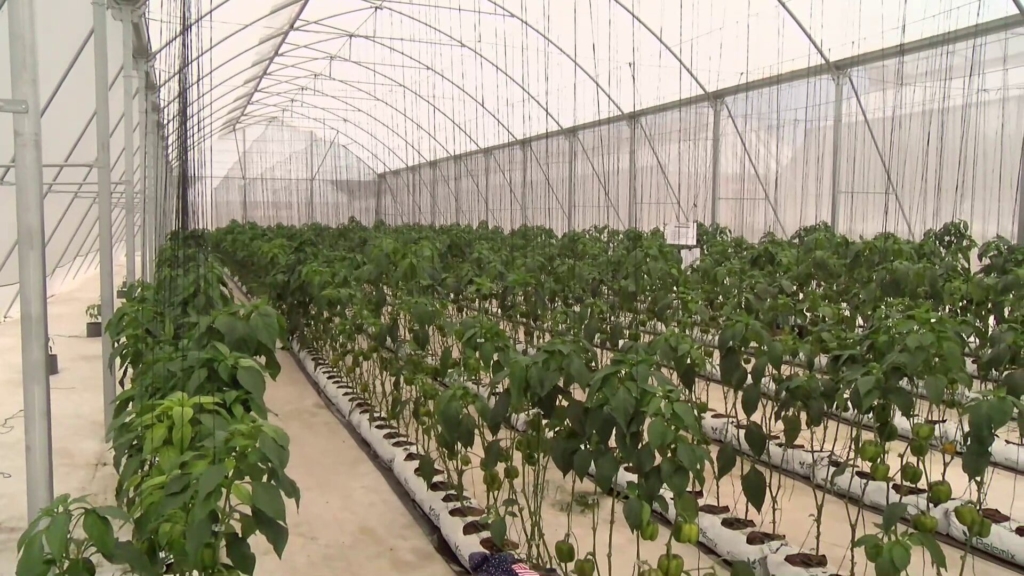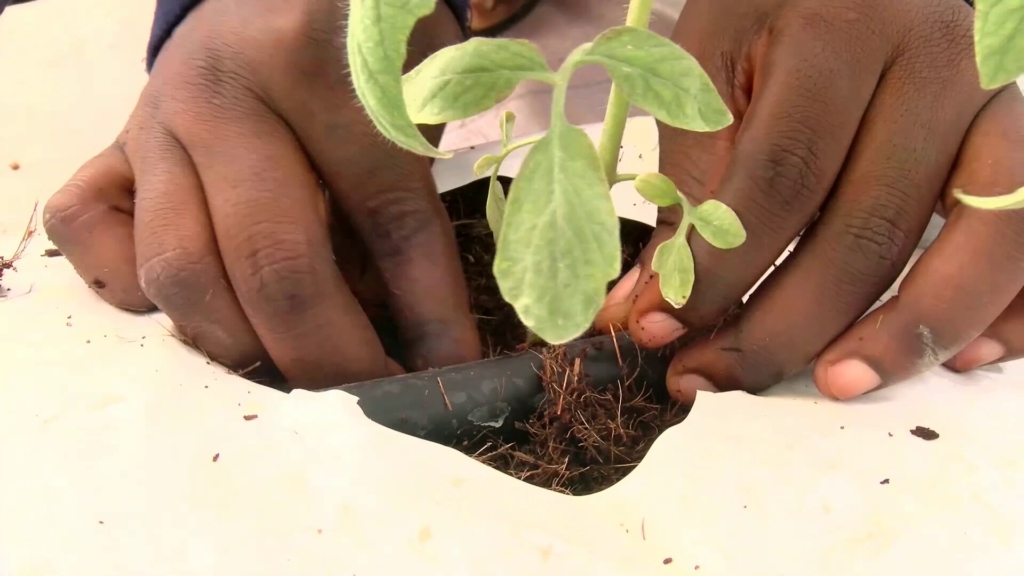 "If you are willing to do it you can produce more and make good money", he said in an interview.
Meanwhile, Fresh Logistics, a vegetable marketing company is providing market support including off taking the produce and distributing to shops, retailer and hotels has taken up marketing of produce from the greenhouses.
Dora Akpene Torsu is Marketing Officer at Fresh Logistics, operating under the Agri-Impact Consult.
"Because are plants are protected from the harsh weather conditions, we use very little chemicals on them. There is no dirt on them and people have developed taste for them. The vegetables are really selling fast at our outlets like KNUST", she said.