A digital application (App) system that connects healthcare providers and clients has been launched.
Known as DOKPAM, the App is in furtherance of the Country's digital agenda.
Speaking at the official launch on May 24th, 2022 at the Noguchi Memorial Institute, Legon-Accra, the Chief Executive Officer (CEO) of DOKPAM Ghana, Mr. Kwabena Hene Ahenkrang said, "As we all know, DOKPAM Ghana is here to bring convenience to our health care services and also, make health very accessible in all aspects."
According to him, the country is going digital hence the need for everything else to be digitalized. "This is why we collaborated with the Health Facilities Regulatory Authority (HEFRA) and are still working on further collaborations with government agencies that are directly involved with the digitalization front of Ghana," he explained.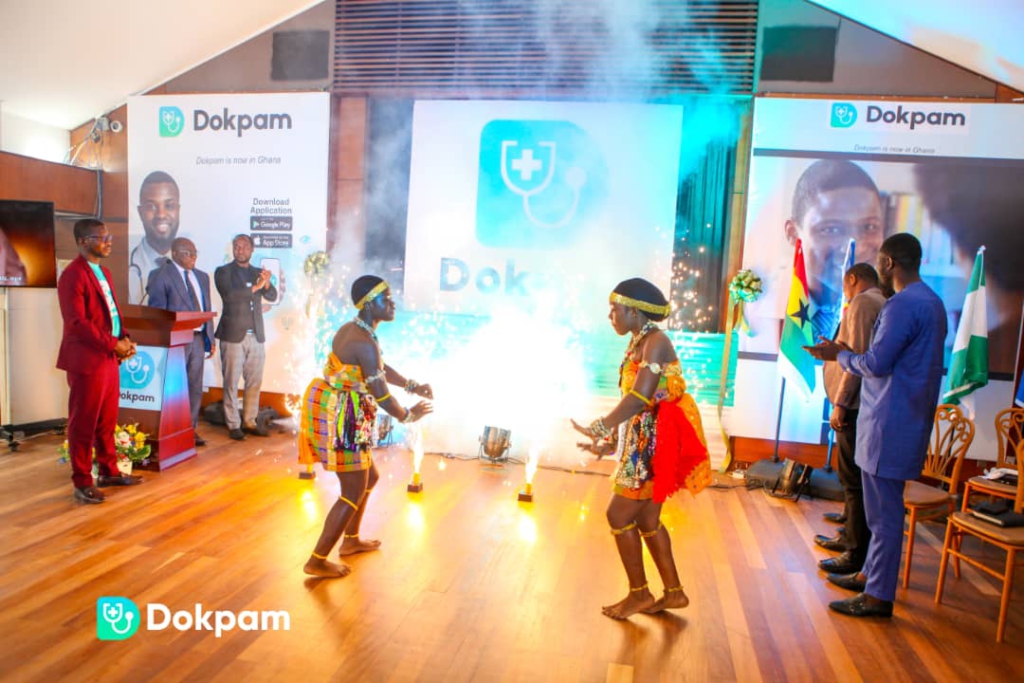 Mr. Ahenkrang stated that with this App, there will be no more exclusivity to any medicine, because arrangements have been made, that all medical needs are provided to persons who need them on the App.
He emphasised the importance of healthcare by saying that, "Less Brown will say, you can't do well if you don't feel well."
The CEO of DAKPAM noted that with this App, the healthcare systems in the country will become more efficient as it would bridge the gap between the patient and the healthcare specialist.
He therefore urged the people of Ghana to download the App for easy access to health care.
Mr. Ahenkrang used the opportunity to welcome all patients, doctors who have come on board. He commended his team and his main partner, Mr. Jean Ronny Borgelin who is the CEO of DOKPAM Corporate for supporting a good course.