Gender activist, Affi Agbenyo has blamed the country's poor performance in the 2022 Press Freedom Index on government's worrying lackadaisical attitude towards the safety of journalists.
She says government officials have created an environment where party foot soldiers threaten media practitioners and activists, a situation that has discouraged people from expressing their views about national issues freely.
Speaking on JoyNews' Newsfile, Saturday, she stated that "I am surprised at government actors being surprised at our 2022 Press Freedom rating."
"You do not sit aloof, watch some party apparatchiks sit on social media and haul insults on every dissenting voice and be surprised at your press freedom ratings…you do not use state institutions to frustrate young activists and expect to score high on press ratings.
"High profile government spokespersons have dismissed the death of Armed Suale and made light death threats on journalists. What is defined as "the press" has changed. So establishing TV and radio stations and controlling traditional media spaces will not cover up the bully and dangers dissenting citizens experience in this country," she argued.
According to her, many people who would otherwise be interested holding government to account have resorted to self-censorship "in their disappointments and to protect their sanity and sometimes their lives."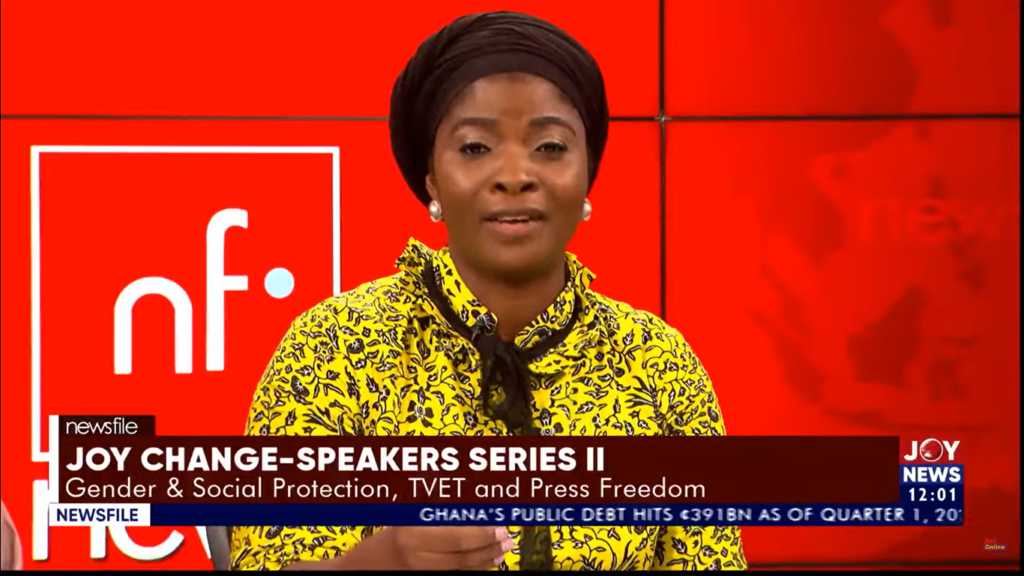 Affi Agbenyo observed that this is not good for the country's democracy, adding that the standard of governance is in a free fall.
She noted that the fallen standard only leaves young people with no inspiration, no proper role models and no legacy to protect.
"I am worried because we have a history of new governments comparing themselves to previous governments instead of measuring their success by best practices and excellence.
"Gone were the days when speeches of political leaders were spirited and inspired actions by citizens. We cannot say the same in recent years – there is a pervading lack of integrity in this country, our political leadership is leading it," she stated.
NPP's position on press freedom ranking
The New Patriotic Party (NPP) has condemned portions of the 2022 World Press Freedom Index which tagged the Akufo-Addo administration as "intolerant of criticism from citizens and the media."
The Party argued that, in contrast, the media under the NPP is the freest ever.
Speaking at a press conference on Wednesday, May 4, NPP's Director of Communications, Yaw Boaben Asamoa, noted that the Party's contribution to the growth of the media under the Fourth Republic is rather exceptional.
"The NPP believes Ghana's media is the freest ever and that its contribution to media growth are unparalleled in the Fourth Republic.
"In sum, NPP decriminalised speech, supported infrastructure and training with the International Press Centre and support funds and improved spectrum allocations and regulatory oversight," he said.
Reporters Without Borders (RSF) in its 2022 Press Freedom Index noted that journalists in Ghana have in recent years experienced "growing pressures" from the government in their line of duty.
According to the report, this has led journalists in the country to "increasingly resort to self-censorship" in order to protect their jobs and security.
The report also bewailed the safety of journalists in recent years.