Thirty-year-old Haruna Adam Alhassan grows onions on a half-acre farm in Kparigu, east of Walewale in the West Mamprusi district capital.
He hopes to start harvesting the 20,000 plants soon to make good money. A cursory observation of the crops shows they are doing well. The farmer does not irrigate them using the popular irrigation system.
He has improvised his own watering can system with the use of jerry can, popularly known as 'Kuffour gallon'. He creates holes on them for easy watering.
The system has not only helped him to avoid the high cost associated with drip irrigation systems, but also enabled him to grow food despite the erratic weather condition and fatigue.
"I have been farming for four years now and how to water the onions is our problem. Some of us don't have machines to water them so we decided to get a can like this. We cut the mouth of the can so that we then use a pin, put it in fire and create the holes," he explained.
The small holes made on the gallons release water slowly into the soil, penetrating to the roots of the plant to enable it flourish.
"It is too difficult because when you water the crops and go home, you experience general body pains."
Mr Adam Alhassan said some of his colleagues use drugs like quick action and energy drinks to aid them to work.
"Because if you are not careful and after watering the crops, you can't sleep at night. You'll be tired then so we use quick action and energy drinks before we then come to water."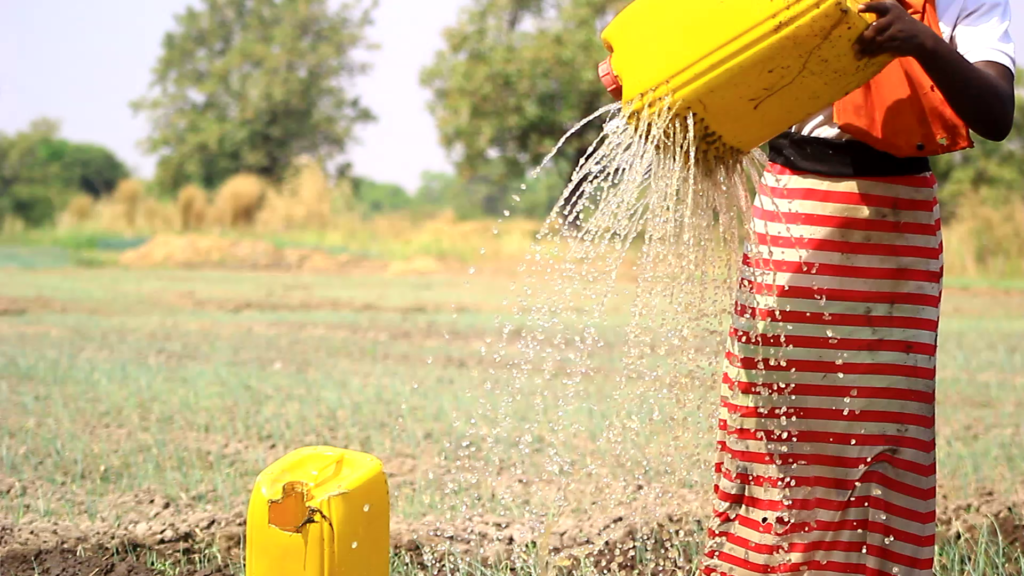 Mr Adam Alhassan who holds a diploma in Accounting and others here have separate mini-farm dugouts close to their farms for watering purposes. 
Although it is a daunting task, Haruna says it's worth it.
"After the dry season farming, I make not less than 2000 cedis. Some will even get more than that because they use water pumping machines to water their vegetables."
 But because Adam Alhassan and others rely on their physical energy, they are unable to reap more than their colleagues.   
"Definitely, I can't compare myself to those using water pumping machines."
It does not cost them much to get it done. All they need is the jerry can and some time to create the holes.
Watara Zaara is also using the improvised irrigation system to grow onions.
Sometimes, Zaara harvests between seven and eight bags of onions at the end of the planting season.
"Last year, I harvested 8 bags. We sold one bag at 120 cedis. If you are lucky, you could get more profit."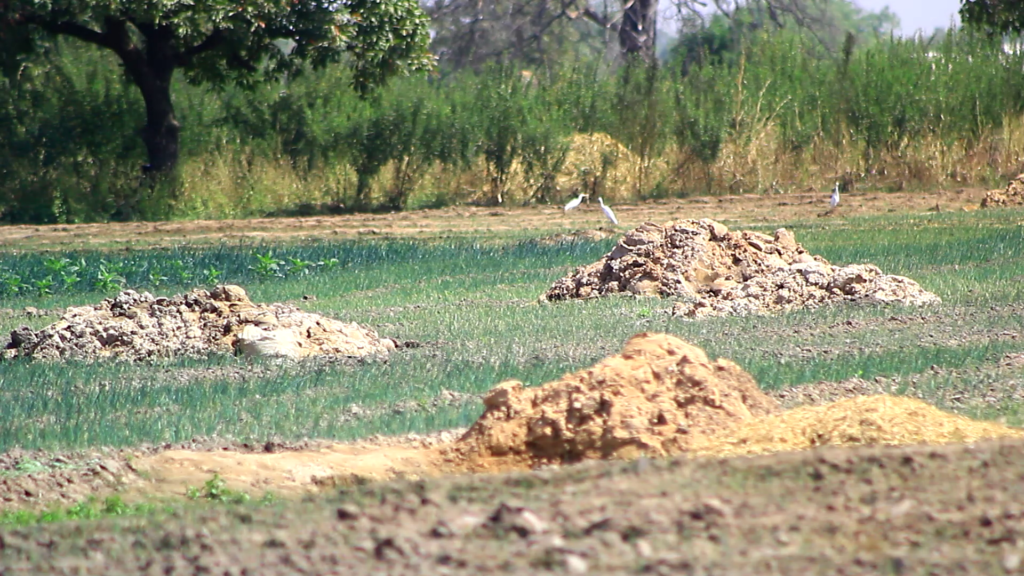 But the 30-year-old mother of three says, she gets tired when I want to water the vegetable because she has to enter into the dugouts all the time.
The vegetable farmers are turning to the improvised irrigation system to ensure sufficient water for their crops.
Some farmers are beginning to reap handsome returns from the system, in spite of the changing climate.
This has increased their income levels of some of the farmers though they are still facing challenges.
According to the farmers, they are encouraged to use things that are readily available in their environment to produce food sustainably.
"As you can see, this is a very cumbersome process. My body hurts because I have to hold the two jerry cans, go to the dugout and fetch the water.
Yesterday, when my brother, Fatau came, I told him I have been fetching the water from the dugout to water 40 beds a day.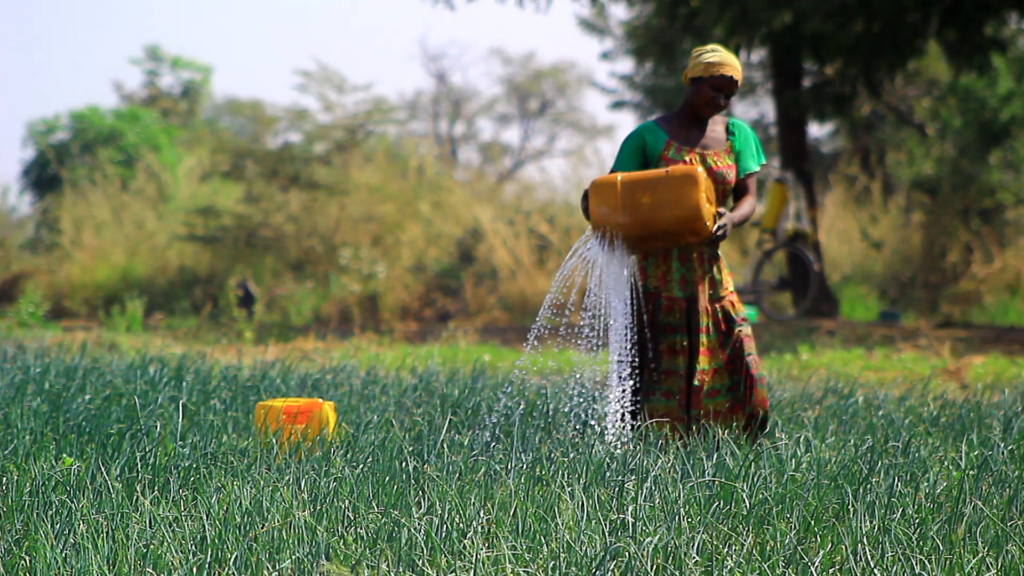 Another farmer, Mohammed Seidu says, he has to water 40 beds of onions a day. 
"I do the same thing the next day until the next three days and then I start all over again. I wish I could get a water-pumping machine but I have no financial strength.
I have to keep holding these two jerry cans every day."
Rising temperature, declining rainfall and stormy weather are some of the climate factors that account for the reduction in the water resource base in most parts of northern Ghana.
Shortage in water supply has great impacts on people's livelihood with a greater impact on women and children.
But Mr Adam Alhassan and his colleagues hope the improvised irrigation system would keep them well above their past income and increase in food production.