The Ghana Immigration Service has interdicted five of its officers for illegally aiding foreign nationals into Ghana through unapproved routes.
The officers are Asst. Inspector Isaac Ahiafor Agbeyenyega, Asst. Inspector Sarah Adubea, ICO Jennifer Owusu Ansah, ICO Juliana Anning and R.O Joyce Nketia.
JoyNews has cited a copy of the letter of interdiction in which the five officers are accused of "facilitating illegal enters of foreign nationals through unapproved routes in the Aflao Sector Command."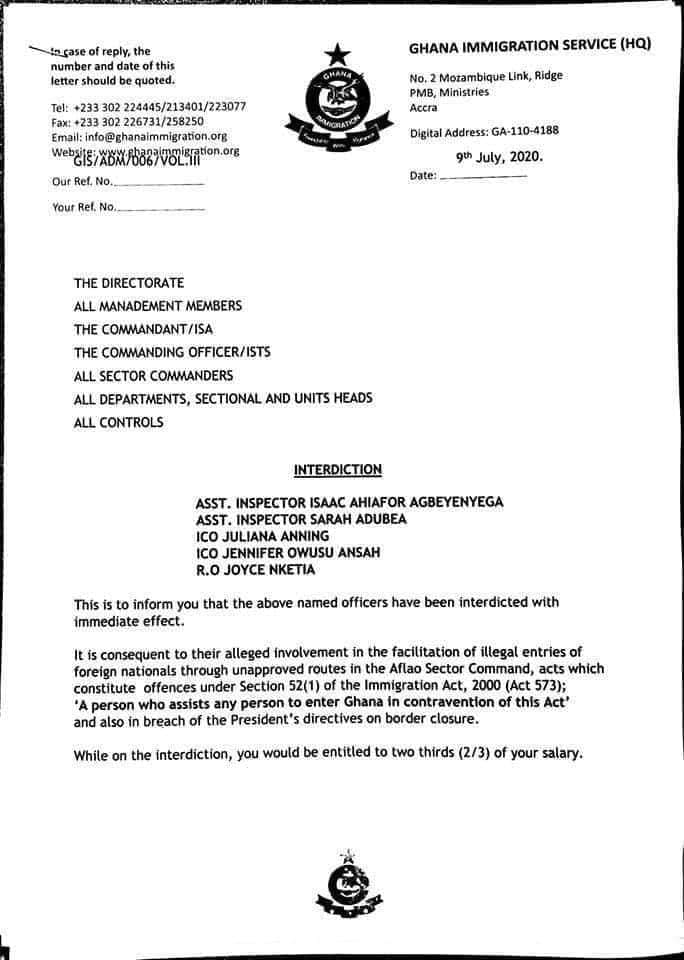 These acts, according to the Service constitute to offences under Section 52(1) of the Immigration act, 2000 (Act 573).
The act states that "a person who assists any person to enter Ghana in contravention of this Act and also in breach of the President's directive on border closure."
The officers, while on interdiction will be entitled to two-thirds of their salaries.