Chief Justice Kwasi Anin Yeboah on Tuesday, June 30 led leaders of the legal fraternity in a short wreath-laying ceremony to mark 38 years since the gruesome murder of three judges.
On June 30, 1982, between the hours of 9.00pm and 10.30pm, four Ghanaian citizens were abducted and callously murdered.
The four were Mrs. Justice Cecilia Koranteng-Addow, Justices F.P. Sarkodee and K.A. Agyepong and Major Sam Acquah (rtd).
Five people – Joachim Amartey Kwei (then 32 years); L/Cpl Samuel Kwaku Amedeka (27); L/Cpl Michael Senya (21); Johnny Dzandu (23) and Tony Tekpor (24) were tried by a National Public Tribunal, chaired by Mr. George Agyekum.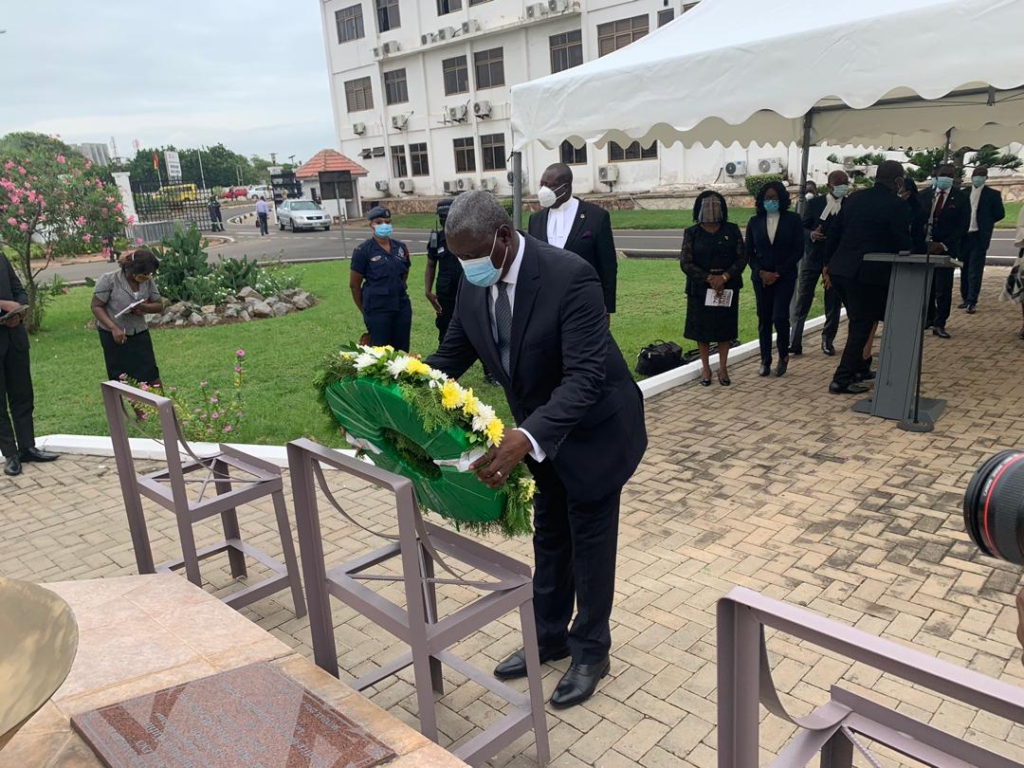 The other members of the Tribunal were Madam Comfort Doe; S/Sgt. Mumuni Seidu; Mr. Jenkins Kofie and L/Cpl Moses Tonka.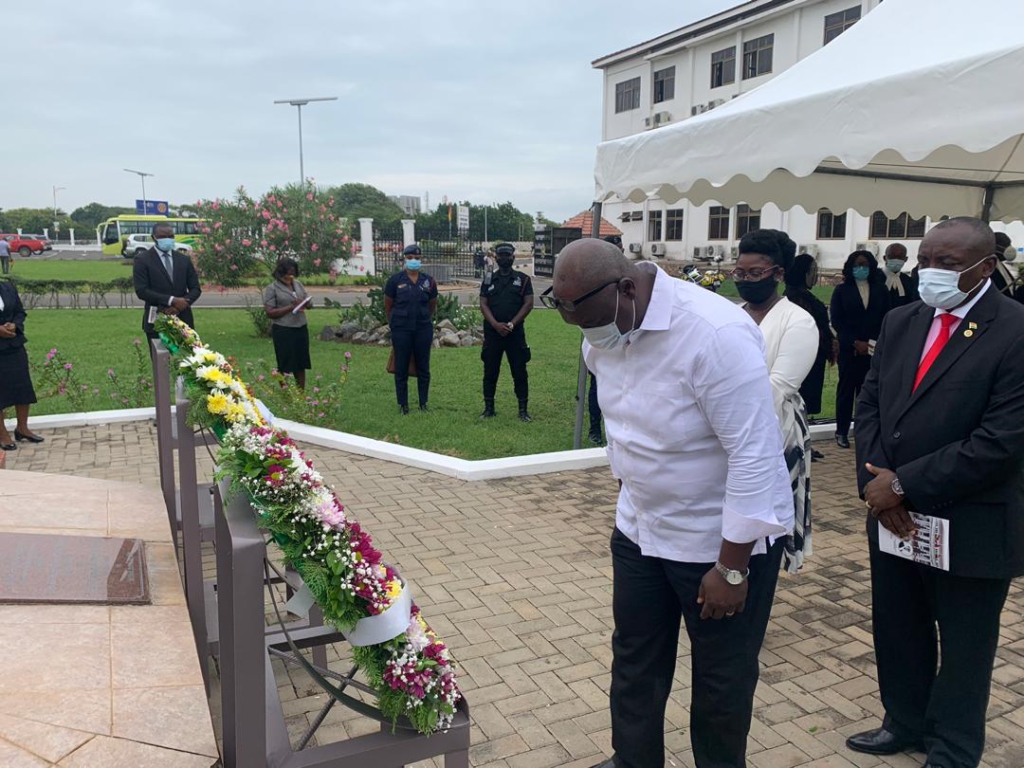 The case, number 24/83, started at the Old State House in Accra on July 20, 1983. On August 15, 1983, the Tribunal gave judgement in the case of The People vrs Joachim Amartey Kwei and four others.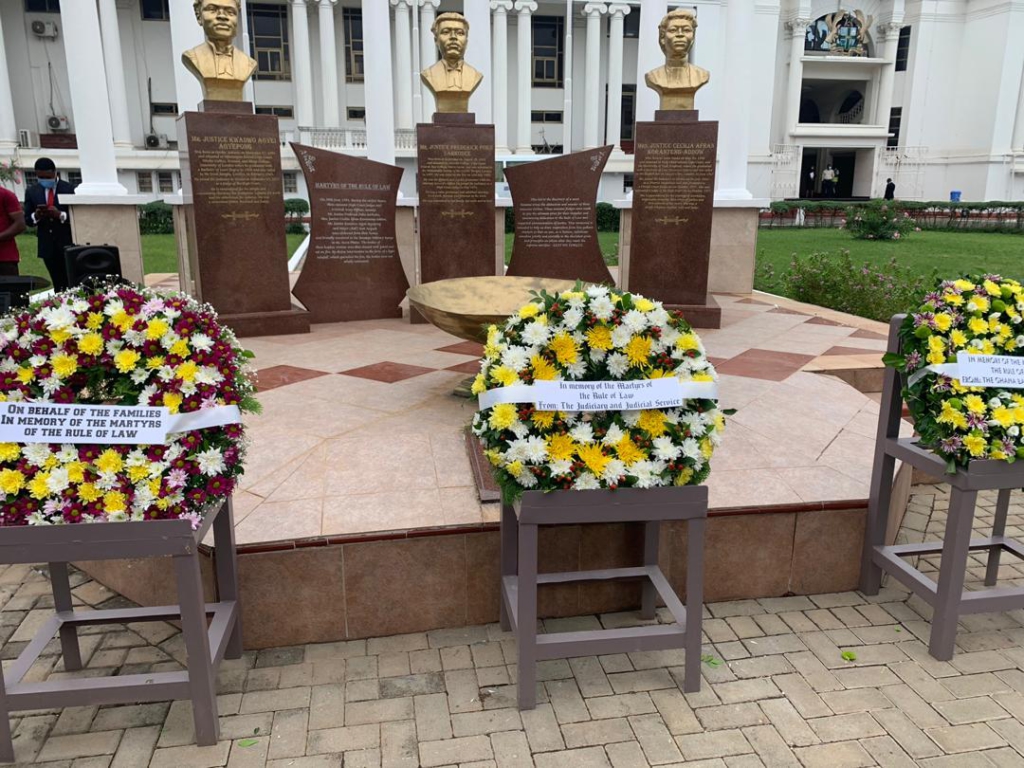 All the five, except L/Cpl Amedeka, who was tried in absentia, were sentenced to death by firing squad.
The Judiciary has since marked the event with a wreath-laying ceremony and a church service.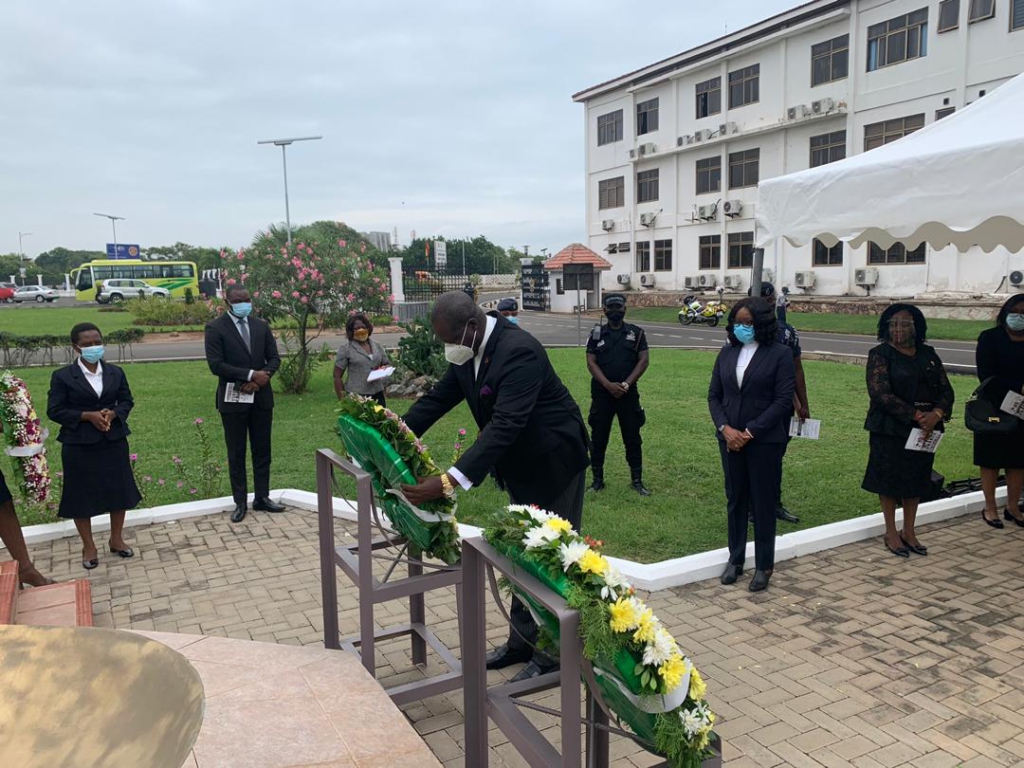 The Chief Justice joined by Attorney General Gloria Akuffo, President of the Ghana Bar Association Anthony Forson Jnr and families of the deceased judges laid wreaths at the forecourt of the Supreme Court.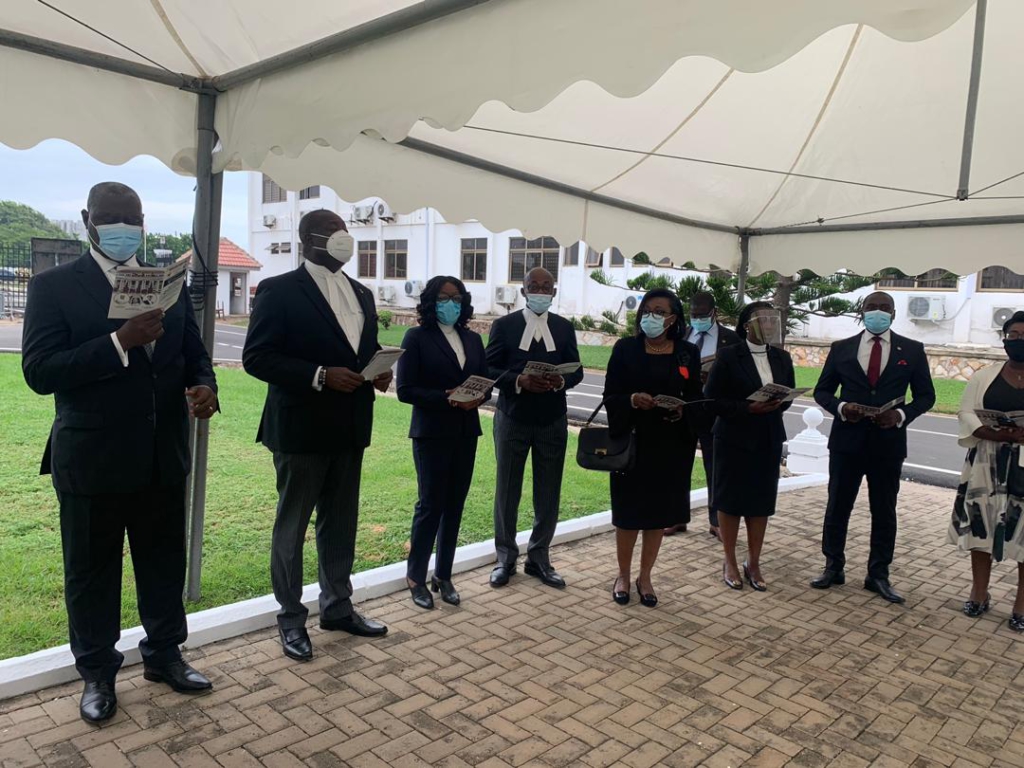 The team will then move to the Ridge Church for the second part of the commemoration event.