If 2022 produced a series of disappointments for Juventus, who finished the season without a trophy for the first time in a decade, 2023 has the potential to be even worse.
The Bianconeri are about to resume their league campaign with mixed feelings.
Before the World Cup break Juventus climbed to third in Serie A after six consecutive wins, two points behind AC Milan and 10 behind the impressive Napoli.
Results are not what worry fans and the club, though. What happened – and is still to happen – off the pitch does.
Juventus face several investigations from public prosecutors in Turin, the Italian Federal Council as well as Uefa.
"In the last 15 years, only Calciopoli [the scandal of 2006] was as bad as this. Then we got attacked from all sides – this time we created it all ourselves," former chief financial officer Stefano Bertola, who was bugged while talking to present sport director Federico Cherubini, said in July 2021.
The facts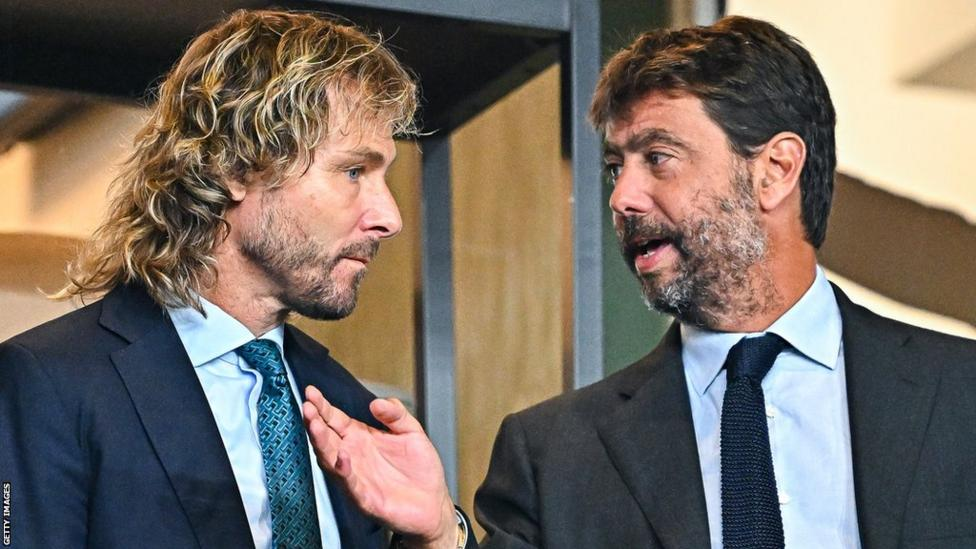 On 28 October 2022 the full Juventus board of directors resigned, with president Andrea Agnelli and vice-president Pavel Nedved among its 10 members. After 12 years and nine consecutive league titles, five Italian Cups, five Italian Supercups and five consecutive women's league titles, the most successful Juventus president ever was forced to step down.
During his tenure, the club also inaugurated the JStadium, the JMedical and the JMuseum, all state-of-the-art assets. You cannot say he was not successful.
But their lack of silverware in Europe, marked by Champions League final defeats in 2015 and 2017, and the signing of Cristiano Ronaldo in August 2018, pushed Juventus towards a ravine which opened up completely as Covid broke out.
In September 2018, shortly after announcing Ronaldo, Juventus were worth 1.7bn euro. Today, despite 300m and 400m-euro recapitalisations in December 2019 and December 2021, the club is worth only 700m euro. The reason is a mix of exaggerated ambition and imponderable events.
Juventus face legal and sporting allegations for financial irregularities and false accounting, put in place to embellish their books, heavily hit by the pandemic. Being listed on the stock exchange, Juventus are obliged to show all their financial operations, something the investigating authorities claim they didn't do.
The allegations
Different lines of investigations are followed by public and federal prosecutors.
Turin Public Prosecutors opened the Prisma investigation in May 2021 – 14,000 pages of wire-tapping, bugging, electronic documents and paperwork, according to allegations, contain the proof of several cases of false accounting in the 2018-19 to 2020-2021 balance sheets, fixed by artificial gains from club transfers or loans and fictitious savings from players' salary cuts.
The club as an entity and 12 of its top representatives, including former director of football Fabio Paratici and legal advisor Cesare Gabasio, have been indicted. They are accused of all or some of the following four charges: market manipulation, false corporate disclosures, fake invoicing and preventing the supervisory authority from performing its duty.
The first line concerns artificial gains. A club buys a player for 50m in 2022 and gradually writes off the initial cost over several years. If the club sells him for 50m in 2026, that amount can be fully budgeted on that one year. This is where the capital gain takes place; in 2026 the club has already written off that value, but it budgets the full amount it sells him for. It is not illegal as such, and can be used to boost suffering balance sheets.
Turin Public Prosecutors and Consob – the supervisory authority for all Italian companies listed on the stock exchange – detected 156m euro of artificial gains from 2018-19 to 2020-2021, and 60m in 2021-2022 as a result of 22 suspect operations.
Investigators maintain everyone at Juventus knew what was going on.
Wire-tapping of president Agnelli talking to John Elkann, CEO of Exor holding group which controls the club, in September 2021 states the following: "There has been an extensive use of capital gains, but the market crashed. We took risks and the board knew we used corrections."
"Yes, but our sport directors took it way too far," answered Elkann.
Investigators focus on so-called mirror operations, player exchanges without any money movement. The most resounding concerns the swap of Arthur and Miralem Pjanic with Barcelona in 2020, with both players valued at 75m euro – a huge capital gain for Juventus, who had bought the Bosnia-Herzegovina midfielder in 2016.
The so-called "FP [Fabio Paratici] Black Book" was seized in Cherubini's office. It allegedly contains many suspect transfer operations, regarding less important players too, made by Juventus' former chief of football. In it, the present sporting director writes of "excessive use of capital gains".
The second line of investigation concerns fictitious savings from players' salary cuts which never took place.
Two operations were conducted in 2019-20 and 2020-21; the second involved 17 players and is now especially under scrutiny. Facing liquidity issues, the club asked the players to waive four months' wages and officially reported savings of 90m euro.
What they didn't say is that players would only renounce one month, while the other three would be paid at a later stage, as bonuses to those who would stay and as incentives to leave the club to those who would go. These agreements are contained in private letters, which Juventus did not officially register, and were seized at Federico Restano's law firm in Turin.
Juventus committed to pay those wages, while reporting 90m euro savings in their books. In fact, that should have only been 22m.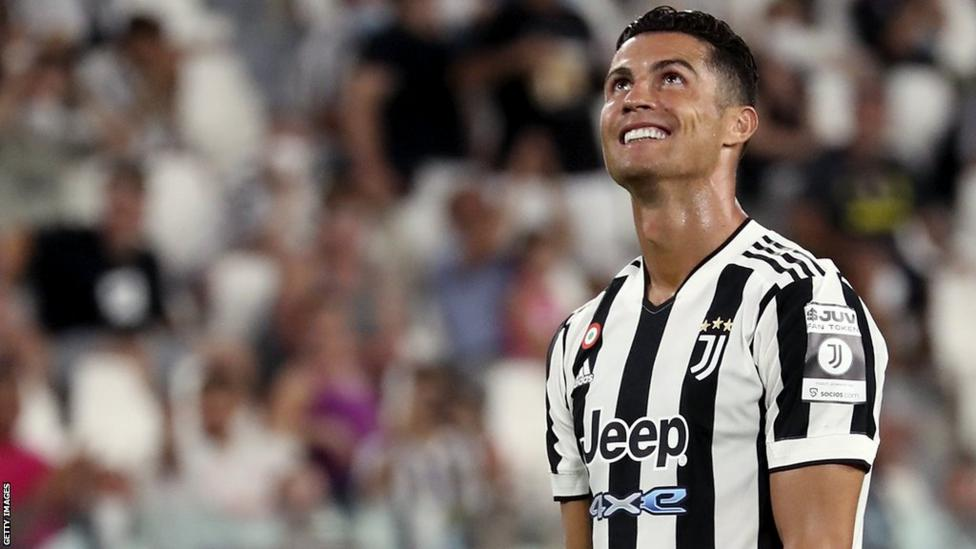 Ronaldo left Juventus in August 2021 and never received his part. According to what is dubbed the 'Cristiano Ronaldo Paper', Juventus still owe him 19.9m euro.
Gabasio and Cherubini refer to it while talking at a restaurant in Turin: "[That document] should not exist. […] Otherwise we would have to do a false transaction." On 4 November 2022, Ronaldo's lawyers requested access to all procedural documents. The Portugal forward wants his money.
Former Juventus defender and captain Giorgio Chiellini, who left to join Los Angeles FC in June 2022, was questioned about the topic on 4 April.
"In 2019-20 I spoke to my team-mates to accommodate with the club's request," Chiellini said. "We decided to renounce to four months of our salaries, based on the promise that some of them would be paid after football resumed. We were sure we would get three months at a later stage, the following year or over the course of more years; those who decided to leave would get specific incentives. We all knew the press release would state something different from our agreement."
The Prisma investigation has resonated with the federal prosecutor, too. Albeit being cleared of their artificial gains allegations in April 2022, Juventus and a number of other clubs and representatives have been indicted again on 22 December. The federal prosecutor identified "an organised system and a budget-planning scheme to acquire players not for technical reasons, but to artificially hit economical targets".
Juventus and their partners would have transferred players at inflated costs, because of Paratici's relationships with other executives. Allegedly, they would do each other favours, expecting favours in return. Manuel Locatelli moved from Sassuolo to Juventus in 2021 on a two-year loan with an obligation to buy, despite Arsenal offering to buy him immediately for a higher amount than the Bianconeri; Dejan Kulusevski moved from Atalanta to Juventus in 2020 for 44m euro, as part of a bigger strategy between the two clubs.
A line of investigation concerning false players' salary cuts is still on the table at the FIGC.
On top of it, Uefa opened an investigation in December. In order to take part in European competition, each club needs a Uefa Club License from its national association. If allegations prove true, Juventus received theirs thanks to financial violations.
In August, the Bianconeri signed a settlement agreement with Uefa, allowing them to pay 3.5m euro [15% of the initial 22m] to cover their balance problems between 2019 and 2022, provided they would level off the imbalances by 2025.
Should that not happen, Uefa says it reserves the right to take any legal step deemed necessary.
In addition, Juventus, Barcelona and Real Madrid still face disciplinary proceedings for a potential violation of Uefa's legal framework in connection with the European Super League project. This has nothing to do with the Prisma investigation, but could bring more financial sanctions for the three clubs involved.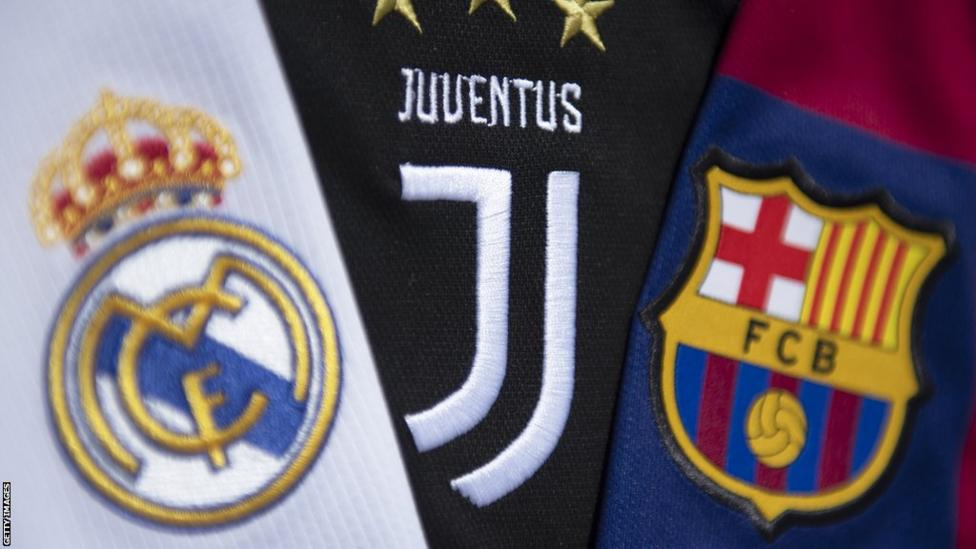 What Juventus really risk
Juventus and their representatives involved risk a range of punishments. They could face heavy fines as well as points deductions for false corporate disclosures and market manipulation.
But what would happen if new evidence demonstrated their artificial capital gains were decisive to enrol for the league? Operating irregularities would likely be punished with fines and restrictions for their representatives, plus points deductions or even relegation. If that seems a remote possibility, it should not be excluded.
If Uefa proved they breached the financial fair play in order to obtain a licence, Juventus could face punishments up to and including exclusion from European tournaments.
What happens next?
Juventus deny any wrongdoing. They point to the clearance, now revoked, of their artificial gains allegations by the Federal Prosecutor as evidence of their correct behaviour.
The club also maintains – though private letters with players state the opposite – that they did not guarantee any postponed payment. Chiellini's words seem to disagree.
Club owners have appointed Gianluca Ferrero and Maurizio Scanavino, two of Elkann's most devoted collaborators, as the new president and general manager. They will lead a five-man board of directors, which starts on 18 January with the task of defending the club on all fronts.
Despite many demanding it, the board will not include fan favourite Alessandro del Piero.
Sporting director Cherubini – not among the indicted representatives – and Massimiliano Allegri, will be responsible for what happens on the playing side. Their task is to keep players together and financial issues out of the changing room.
But what would happen if Juventus failed to clinch Champions League qualification, now financially more vital than ever? Would that mean their end, too?
We will see what happens on the pitch – and especially off it – but 2023, a year which marks the Agnelli family's 100 years of ownership, has started with many unwelcome distractions for the Bianconeri.
DISCLAIMER: The Views, Comments, Opinions, Contributions and Statements made by Readers and Contributors on this platform do not necessarily represent the views or policy of Multimedia Group Limited.