Let me be honest, I caught the 3Music Awards ceremony halfway through the event. I had closed late from work and was responding to mails and WhatsApp messages at a local pub in Osu with a colleague.
One of the new messages that popped up interrupted my train of activities, but it was a short and straight-to-the-point message so I figured, why not read it and get it over with.
It read; "Worlasi ooo," it was a friend prompting me about the 'Comot' singer's victory in the newly-introduced Best Alternative Music category on the night of March 27.
About an hour after that, I was home and up to speed with the awards received so far. Two of the awardees particularly stood out for me - Worlasi and Amaarae. My reason being the non-traditional nature of the craft they pocess, Alternative Music.
Merriam-Webster descibes this category as music that is produced by performers who are outside the musical mainstream, that is typically regarded as more eclectic, original, or challenging than most popular music, and that is often distributed by independent record labels.
This has been a genre that many stakeholders in Ghana have struggled to contextualize when it comes to rewarding hard work during their review of each passing year.
Finally, the line-up for 2021 3Music Award nominees reflected this, as names which had been ignored in major schemes on the mere basis of their inability to fit in the existing boxes, came to the fore through the genre's introdution.
They were, Adomaa, Worlasi [Winner], Yaayaa, Amaarae, Pure Akan, Santrofi, FRA, Jean Feier, Paapa and Super Jazz Club.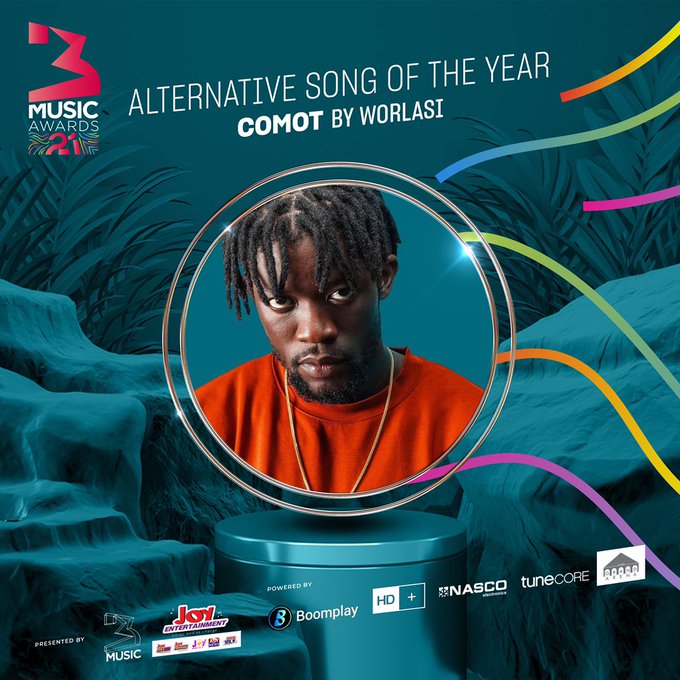 Among many Ghanaians, the Alternative Music landscape remains a space that is yet to be fully utilised because some have argued that making music without financial returns defeats the purpose of showbusiness.
This reason is mostly justified by the unwillingness of major record labels in Ghana to bank their fortunes in a venture with such low patronage in the West African country.
These types of music are seen as rebellious in many forms, pushing a narrative of confronting status quos of the sound as it is known, defying trends and presenting varied ways to breakthrough the showbiz industry.
Let me casually throw in some projects that have turned musical heads in the ranks of some of Ghana's most attentive audience - but are yet to make similar impact in the pop scene.
'For My Brothers' by Ko-jo Cue, Bryan The Mensah's 'Not Going Outside', Marince Omario's Oblitey and Asi Renie's Chapter V.
Yung Pabi also released the Running With Men On Horses EP back in 2019.
For now, the handful of daring musicians venturing into that space locally – though gradually gaining grounds -are yet to enjoy the absolute mass appeal garnered by their compatriots in the much popular genres.
Worlasi did that! We defo don't appreciate his music enough

— #ModernDayMom (@Vanessa_Gyan) March 27, 2021
Don't get me wrong, the masses are the masses and every genre deserves equal priority in the musical cake. However, in recognizing this, it is imperative not to lose sight of the fact that all genres seek recognition despite the disparity in numbers raked in.
While hardcore fans of these acts, though relatively lower, are heavily rooting for their favorite musicians, these personalities are inking deals that go a long way to cement the country's name on the international front.
Though Worlasi may not be bedevilled by an obsession for awards, this accolade leaves his fans and all other Alte music enthusiasts with the impression that they aren't alone in the movement. Their craft is being seen and heard.
This brings me to Amaarae, known outside the music circles as Ama Serwah Genfi. The Ghanaian-American musician and producer missed out on the Best Alternative Category to Worlasi but made up for it by clinching the Best Video award on the night.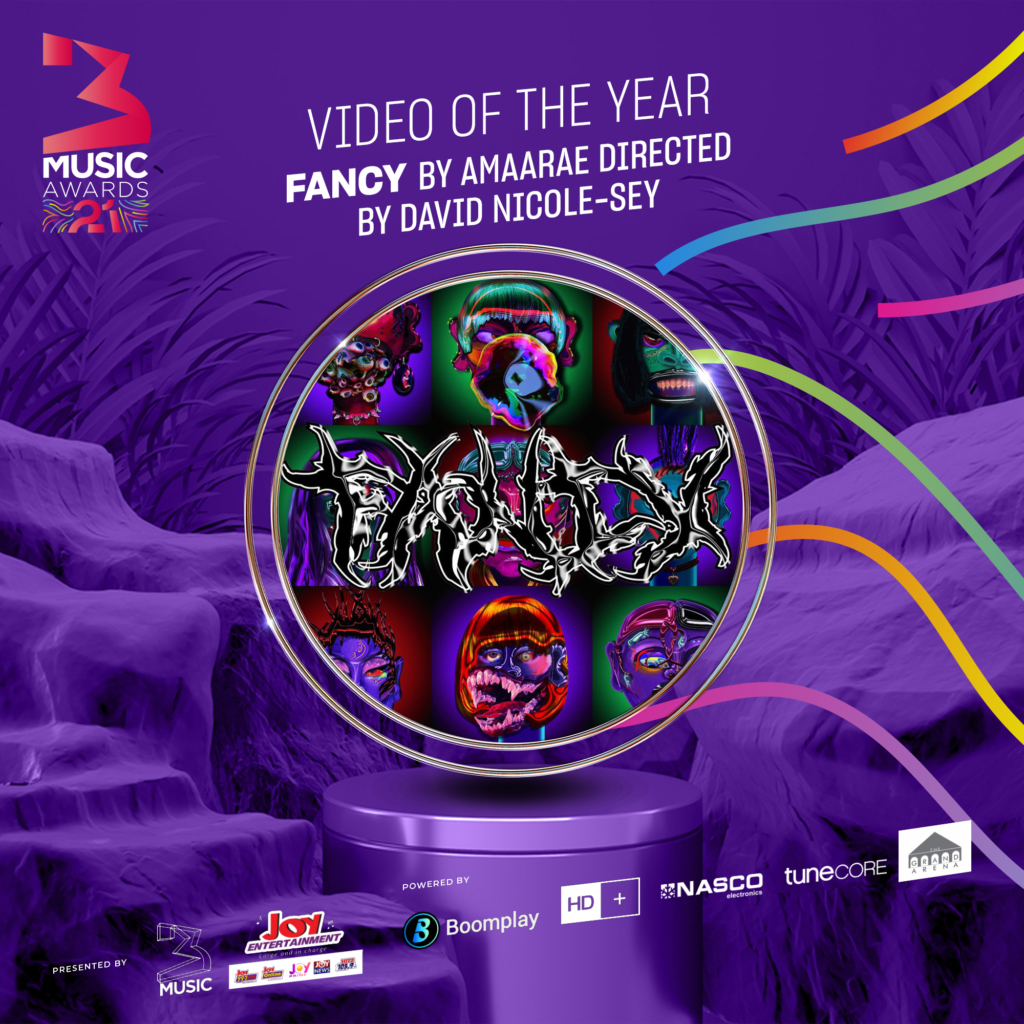 Her work, 'Fancy' triumphed over R2Bees' Yawa', 'Efa Woho B3n' by E.L, 'Everlasting' by Stonebwoy and 'Thomas Pompo Y3yaw' by Pappy Kojo. Also nominated in the category was Okyeame Kwame's 'KPA', 'Why' by Adina and 'Rockstar' by Drupz.
As far as non-conventional music goes, I personally feel like her intricate sound-blending prowess places her in the Alte of Altes as she juggles between afro-fusion, rock and RnB.
The young lady is busy readying for a November tour across Europe while her songs are giving her counterparts a run for their money on global charts.
However, her music is not one that typicaly enjoys regular rotation on radio but performs tremendously on digital platforms, indicating a mass cult following.
As she puts in place measures towards breaking into the mainstream locally, the 3Music best Music Video Award provides some momentum against which these efforts towards complimenting the international appeal with local acceptance will materialise.
She reacted to the accolade by sending "shouts to the whole team that worked on it. Looking forward to being at the ceremony physically next year!"
Honored to have FANCY win Music Video Of The Year! Thank you all very much & shouts to the whole team that worked on it. Looking forward to being at the ceremony physically next year! You've done an incredible job I'm super proud to be a part of this ❤️ https://t.co/0RQQSyc9Wu

— at0mic angel (@amaarae) March 28, 2021
Some weeks ago, the inability of any Ghanaian act to be highighted in the 2021 Grammys stoked a conversation locally surrounding what kind of music has the potential to see Ghana in those ranks.
No disrespect, You just finished a twitter beef with shatta is it my turn now?? We know each other personally I cannot do this with you on social media..

— 1GAD (@stonebwoyb) March 15, 2021
Interestingly, the names that have come up comprise musicians that are well versed in terms of originality, challenging the status quo and pressing home their non-conformist nature, which has been an embodiment of the black power - a major denominator for competing on the global level. Burna Boy and Angelique Kidjo are cases in point.
I would have named a few but you may want to take a listen to the nominees listed on the 3Music Awards Alternative Music category to get a fair idea of what I'm driving at.
I daresay that the prospects of the human capital in the music scene will see a facelift and continue to flourish if this renewed trend in expanding the scope of musical taste is sustained.
After all, the $21 billion industry is big enough to feed all mouths and ignite hearts.
Once again, I believe congratulations are in the right order for all the winners at this year's edition of the 3Music Award Virtual event which has been touted by many as a bar-lifter for all other entertainment schemes hereafter.
All the best to the Artiste of the Year, KiDi and kudos to the organisers for taking a bold step towards all-inclusiveness.
-
The author, Kenneth Awotwe Darko is a journalist, music enthusiast and social media analyst.
Follow him on Twitter via @TheKennethDarko
DISCLAIMER: The Views, Comments, Opinions, Contributions and Statements made by Readers and Contributors on this platform do not necessarily represent the views or policy of Multimedia Group Limited.