The Lands and Natural Resources Ministry has arrested eight persons involved in illegal mining activities popularly known as "galamsey" on River Offin and Pra. 
Over 800 Changfans used by illegal small scale miners were also destroyed.
This happened on Wednesday, August 17, during a three-day raid by Operation Halt-2 with the help of Military personnel.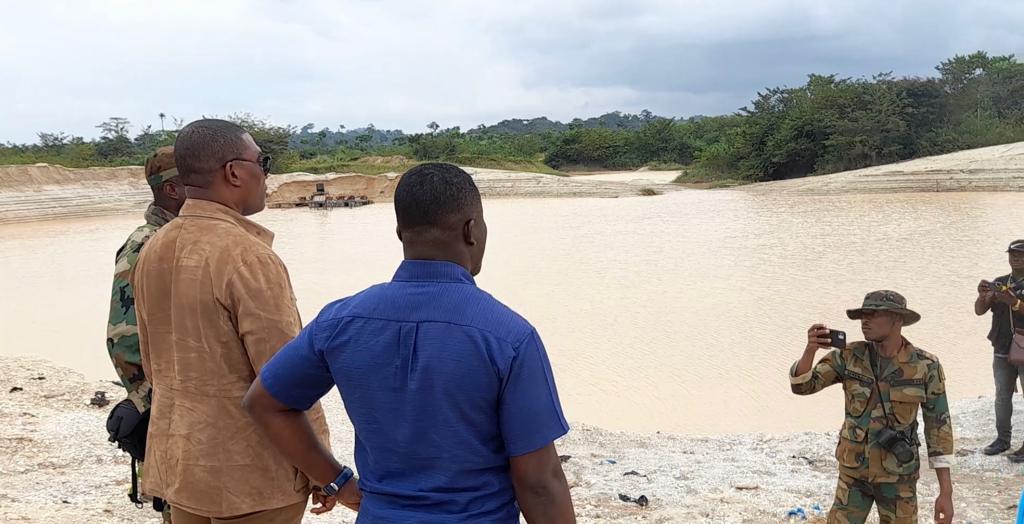 A Deputy Minister of Lands and Natural Resources in charge of Mines, George Mireku Duker led the operation.
Mr. Duker speaking at Nkotimso in the Upper Denkyira West District where River Offin had been destroyed by the galamsayers said the government is committed to ending illegal mining in the country.
"With the military, we started last Friday and they've been patrolling the Offin and the Ankobra Rivers, making sure that we clampdown these recalcitrant who are so determined to destroy our river bodies. It's very unfortunate that out of greed, people are destroying the heritage and future of this country."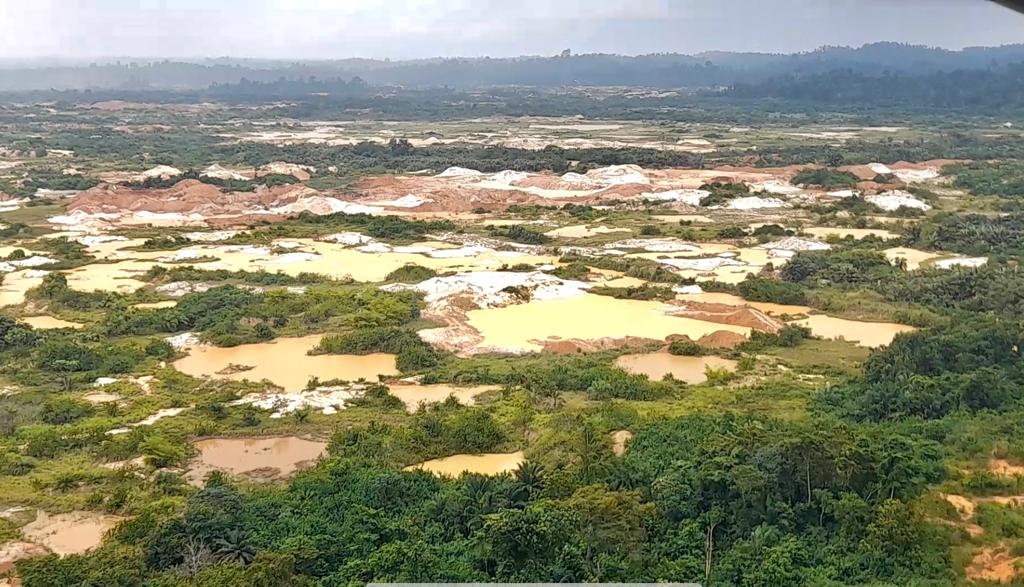 "Irrespective of the efforts that government has unleashed on these people, I'm so saddened to see these people just mining in the river body without any shred of responsibility of being a Ghanaian.
"Very sad situation. Just last week, we received a video that went viral showcasing people mining in the river bodies without any recourse to the law, and that occasioned this operation."
The Deputy Minister also commended the military for their swift response in burning illegal mining equipment. 
"Let me commend the military, so far they've burnt close to 900, and you could imagine the cost that they have saved this nation. We are so happy that they've shown that commitment and the resilient to fight this battle", he appreciated.
He also urged Ghanaians, especially those in privilege positions to support the fight against the "disturbing" activities of galamsey.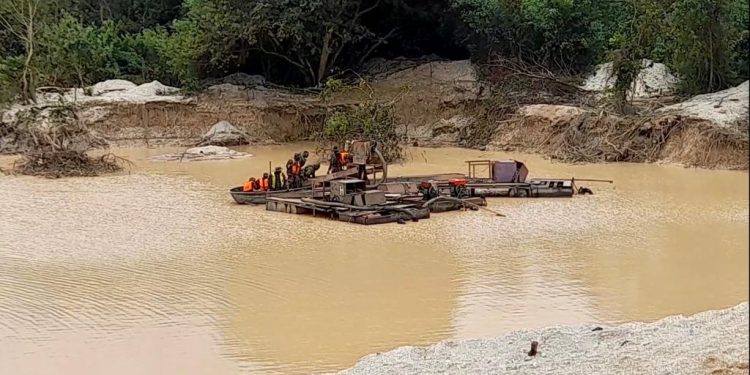 "As a country, we must commit to fighting this battle together. The government alone cannot fight this battle. We need all hands on deck to fight this battle especially our chiefs, our opinion leaders, stakeholders, politicians."
"If you look at this jurisdiction, it falls under a district, so if we do constant supervision, constant patrolling of the area, I don't think these people will be emboldened to mine", he urged.
George Mireku Duker stated that the eight galamsayers arrested would be prosecuted.
DISCLAIMER: The Views, Comments, Opinions, Contributions and Statements made by Readers and Contributors on this platform do not necessarily represent the views or policy of Multimedia Group Limited.