Social media was buzzing with comments following a question posed by JoyNews on how often people change their sponges.
Health experts recommend that every individual changes their toothbrush at least once every three months, but do you know how long it should take for you to replace your bathing sponge?
It's the hard truth, but people don't often pay attention to changing these items, especially sponges. Views sampled by JoyNews on social media confirmed this.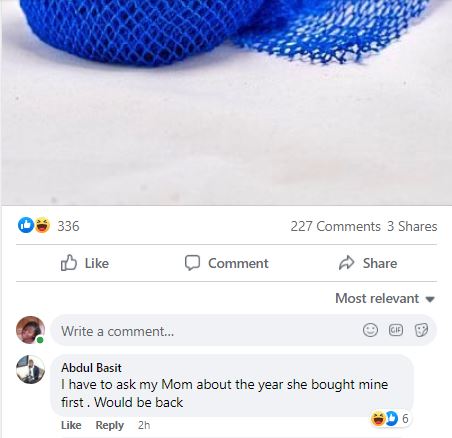 From the views, the majority of JoyNews' audience admitted to not changing their sponges as often as required. Some disclosed that they haven't changed their sponges for as long as six years.
Others stated that they use the sponge indefinitely.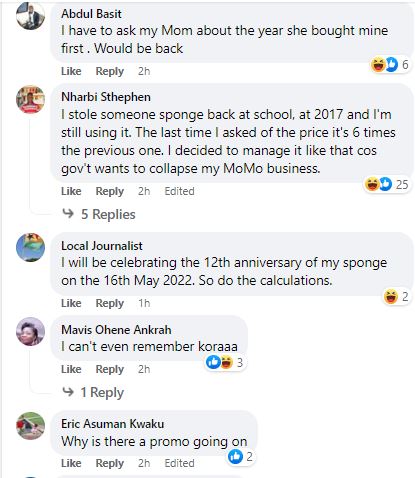 "I will be celebrating the 12th anniversary of my sponge on the 16th May 2022. So do the calculations," one user on Facebook who identifies himself as 'Local journalist' said.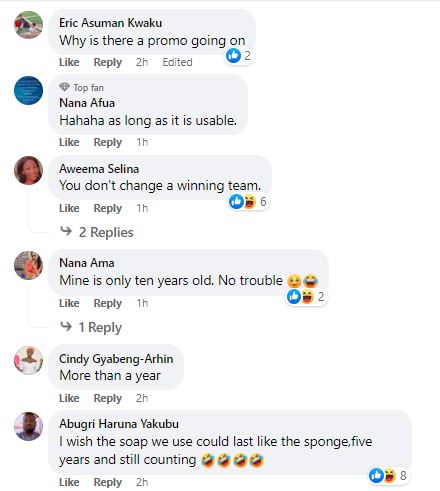 "Until the blue changes to white," Albert-Noble Dekyen also said.
Another user identified as Abuhassan Seidu said his is 14 years old and still new. However, he clarified that this is because he hardly uses it.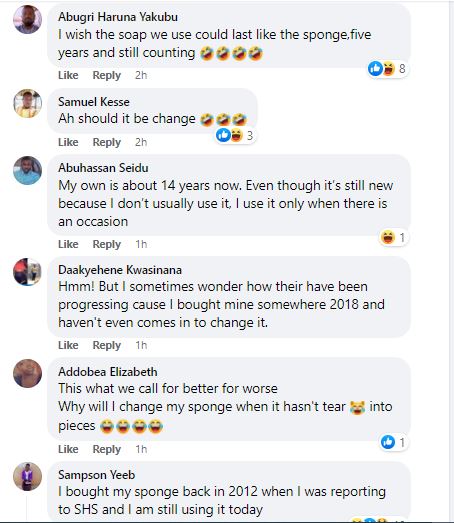 "Mine is about 14 years now even though it's still new because I don't usually use it; I use it only when there is an occasion," he said.
Kojo E Brown said his hasn't been changed since 2013. "It's one of the things my Ex left for me," he posted with laughing emojis.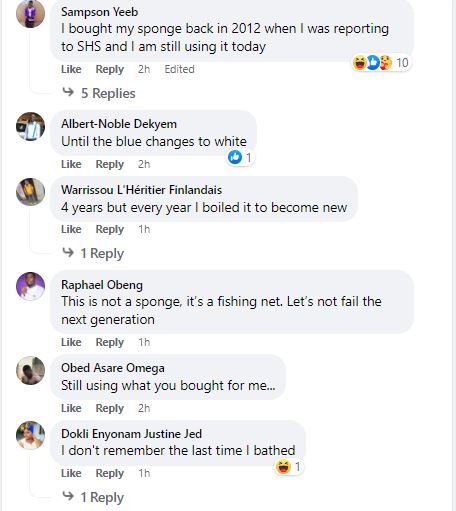 "I can't even remember," another user, Navis Ohene Ankrah, said.
How do I keep my sponge?
It's awful practice not to change your sponge often. However, available research indicates that one needs to change their sponge at least once every eight weeks to prevent it from serving as breeding grounds for bacteria.
Whether it's a synthetic mesh bath pouf, a loofah or something else, regularly changing out your used bath sponge for a new one can keep bacteria and mould at bay.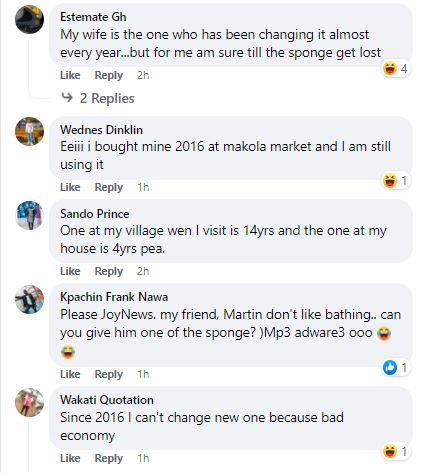 It is also to prevent the user from contracting skin diseases.
The holes in the sponge hold onto dead skin cells, which provide food for the growing bacteria. They also retain moisture which allows the bacteria to grow.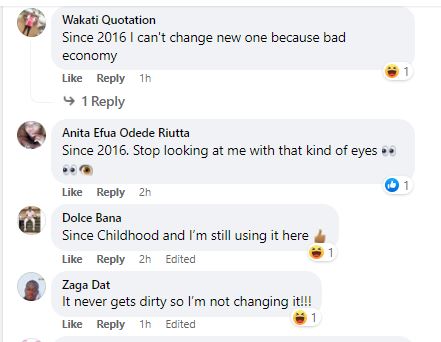 Before the eight weeks, here are some basic steps to ensure your sponge is in good condition.
First of all, dry it daily. Next, rinse the sponge well, shake it thoroughly after use and then dry it at a cool place to prevent it from dampening.
Also, one can use a mixture of one tablespoon of baking soda per cup of water soak your natural bath sponge for 15 minutes each week or two. Then rinse and allow to air dry.
In addition to thoroughly cleaning the sponge, baking soda revitalises the sponge's cellular structure for increased durability.
DISCLAIMER: The Views, Comments, Opinions, Contributions and Statements made by Readers and Contributors on this platform do not necessarily represent the views or policy of Multimedia Group Limited.