Adwoa Amoako Adjei, a young lawyer and author has launched her first fictional novel titled 'Mixed Up'.
The book launch which happened on September 18 at the Accra City Hotel was met with much support and enthusiasm from a host of notable public dignitaries.
The event was chaired by Nana Kwasi Gyan-Appenteng, the current President of Ghana Association of Writers and the past chairman of the National Media Commission.
Mixed Up as indicated by Nyamekye Nkansah at the launch take the reader on a journey through the life of a young woman who faces pain, horror and battles in her love life. It touches on her life as a teenager and engages the reader's empathy.
Ms Adjei hopes to pique the interest of many non-readers and readers across the nation and internationally with her book.
She indicated that in addition to the book presenting the modern Ghanaian story to the world it will also encourage young talents to venture into writing.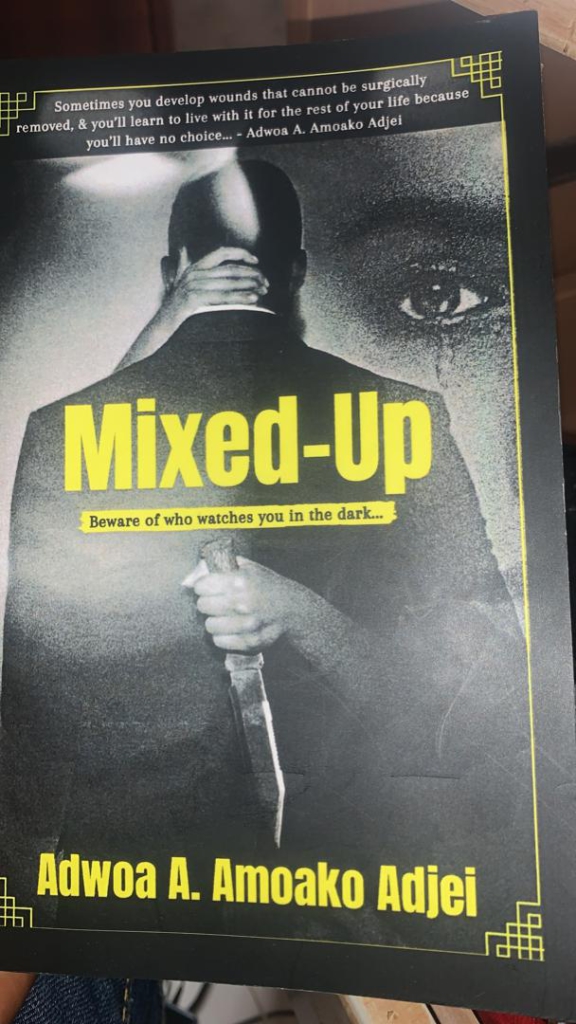 The book launch was attended by many public officials including the First Deputy Speaker of Parliament, Hon. Joe Osei Owusu, Deputy Special Prosecutor, Mrs Cynthia Lamptey, Deputy Minister for Local Government and Rural Development and Member of Parliament for New Juaben North.
Adwoa, 26, who also happens to be a lawyer revealed that she has 2 other books in the works and hopes to have a collection of her books soon.
As the first Ghanaian author to publish a mystery thriller novel and also the first female Ghanaian to self-publish a mystery thriller-romance novel, Ms Amoako Adjei considers this book launch a dream come true.
"So often than I'll like to admit, I have been in a position where people doubt my abilities and so often I am proud to say, I have been in a position to prove them wrong. I believe that you can do anything once you challenge yourself. I dreamt, I wanted that dream and I worked towards it. And this is a dream come true."
Her desire is to create a bigger world for literature in the country than has been seen in the past.
Other attendees were Hon. K. Boateng Adjei, Chief of Tinkong and CEO of Hill Palace Hotel, Peduase, Nana Toprah, Director at National Petroleum Agency, Mr Samuel Asare-Bediako, Eastern Regional Bar President, Kwasi Amoako Adjei, President of Ghana Rowing Association, Lawyer Stephen Bekoe and many others.