Waste management company, Zoomlion Ghana Limited, on Thursday disinfected three institutions critical to Ghana's judicial system.
The disinfection exercise covered the offices and record rooms of the Judicial Service, selected courts rooms and the Ghana Law School in response to government's call for all hands on deck to fight against the spread of the coronavirus disease (Covid-19).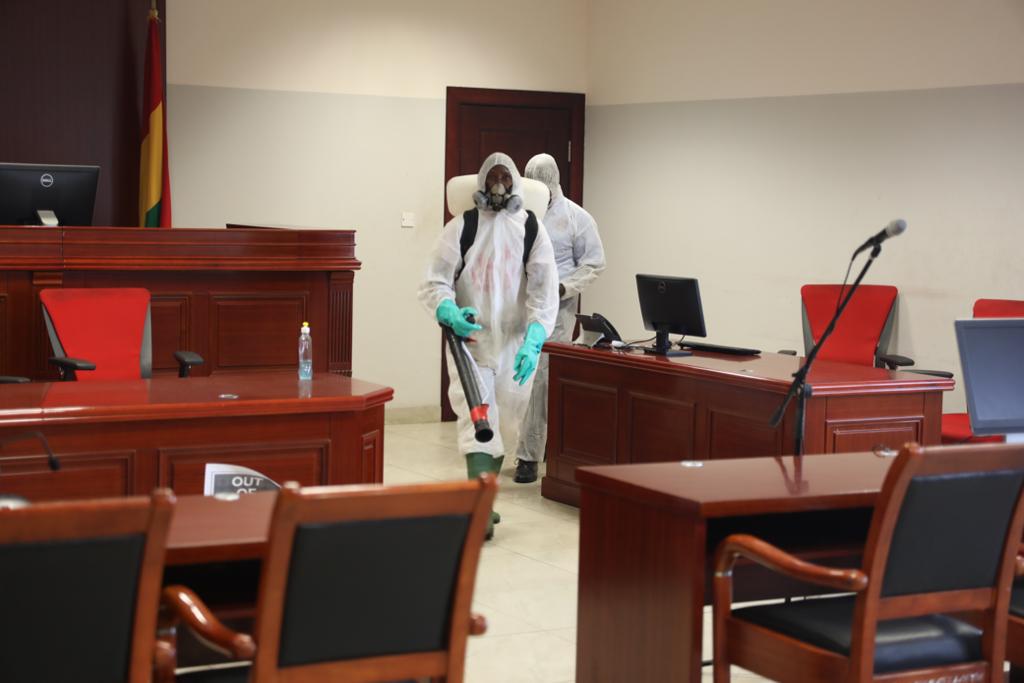 Thursday's exercise started at the Supreme Court and proceeded to the Court of Appeal and then some eleven Accra Central Circuit Courts.
The disinfection team then took turns to clear the Law Court Complex and the 43 High Courts located there.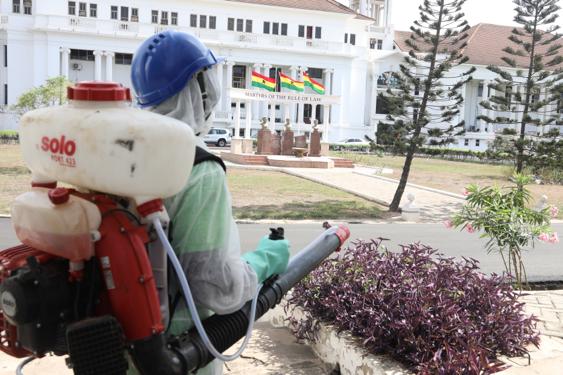 The exercise ended at the Ghana School of Law where all the classrooms as well as the compound was disinfected.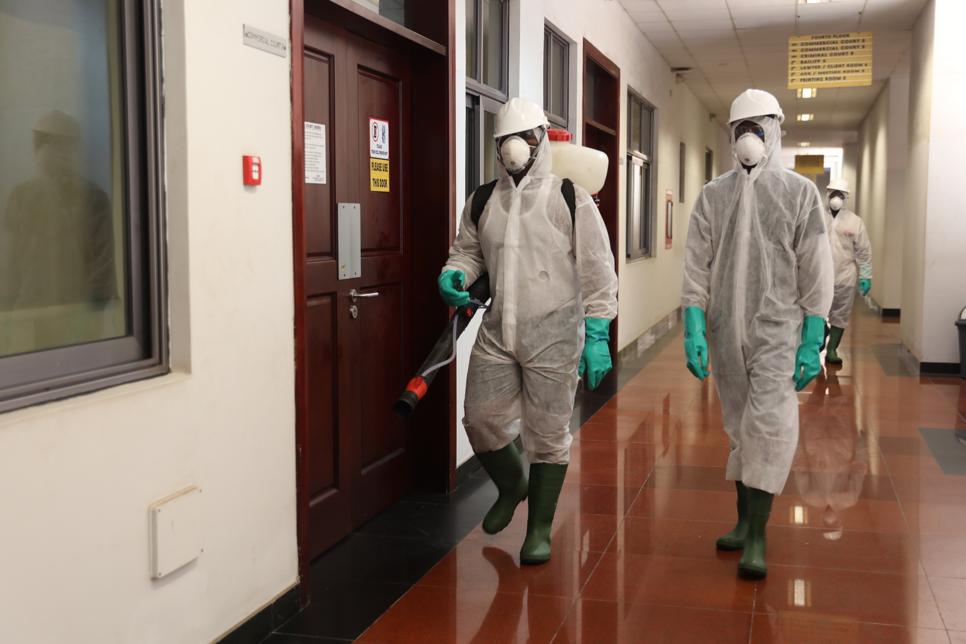 Project Coordinator at Zoomlion, Lola Asise Ashitey, said the disinfection exercise is the waste management company's corporate social responsibility and contribution to the coronavirus fight.
"We don't want many Ghanaians to lose their lives to this virus and we are stopping at nothing to help the government to fight this virus," Mrs. Ashitey said.
President of Judicial Servive Staff Association of Ghana (JUSAG), Alex Nartey, commended Zoomlion for the exercise.
The Local Government Ministry and its major partner in the environmental sanitation management sector, Zommlion, recently completed a massive disinfection exercise dubbed 'National Disinfection Exercise' to disinfect all markets, streets and some neighbourhood across the country.