The Chief Executive Officer (CEO) of Evelyn Arthur Health Foundation, Evelyn Arthur, has said athough Ghana has shown steady progress in malaria prevention and control over the years, it remains the main cause of death in the country.
According to her, malaria accounted for 41% of outpatient cases due to suspected malaria, 21% due to confirmed malaria cases while 18% of inpatient cases were due to malaria in 2020.
She said although prompt care-seeking in Ghana has improved by 22% from 2011 to 2016 due to improved access to health services, there is still more to be done.
Ms Arthur spoke in an interview on the side-lines of a free health screening exercise at Darkuman and Odorkor in the Greater Accra region organised by her foundation.
She said, although Ghana's entire population is at risk of malaria infection, children under five years of age and pregnant women are at higher risk of severe illness due to less immunity.
She added, "key barriers such as poor knowledge, local beliefs, cost of testing and treatment as well as the negative attitudes of some health workers have kept patients away from health facilities".
Ms Arthur stressed the need to increase awareness and knowledge of the entire population on malaria prevention and control to improve uptake and correct use of all interventions.
She underscored the significance of increasing access to underserved and hard-to-reach communities where there are no Community-based Health Planning and Services (CHPS) compounds through integrated community case management.
"The more accessible a health centre or CHPS compound to a community, the more likely people will seek care from the facilities," Ms Arthur added.
She further called for strengthening the surveillance systems, monitoring and evaluation to ensure timely availability of quality, consistent, and relevant malaria data at all levels.
She hinted her foundation readiness to organise series of health screening exercises across the country, especially in remote and hard-to-reach communities where access to quality health care delivery is a challenge.
She noted health screening is an important part of maintaining good health, especially as people get older.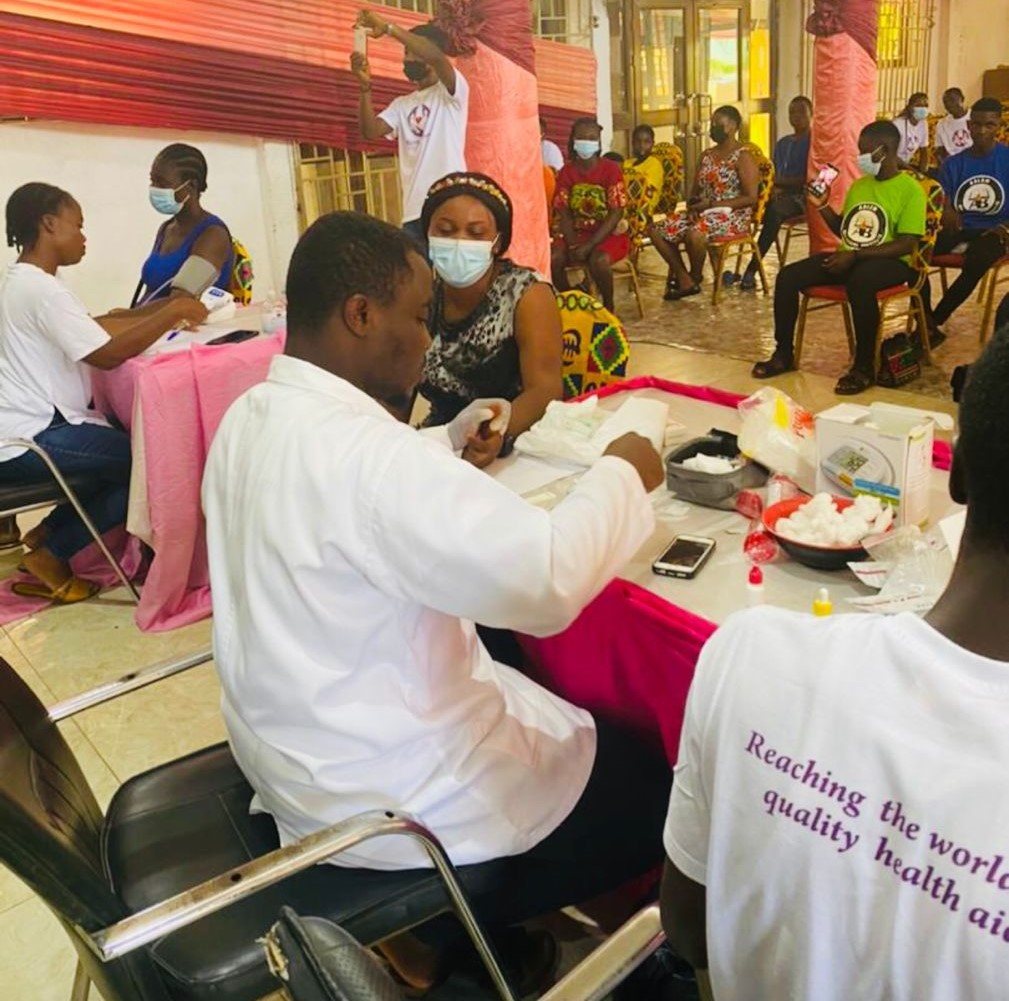 "We could save many lives if people got simple but regular health screenings as recommended by their doctors since they can detect problems early when the chances for successful treatment are greater," the CEO of Evelyn Arthur Health Foundation emphasised.
Ms Arthur appealed to corporate institutions, individuals and philanthropists to support the foundation's health screening exercises since funding has become a major challenge impeding her foundation's activities.
She explained that her foundation was established in July 2021 to work towards the improvement of access to quality maternal, neonatal, child and adolescent health services, intensifying the prevention and control of communicable and non-communicable diseases and promoting healthy lifestyles.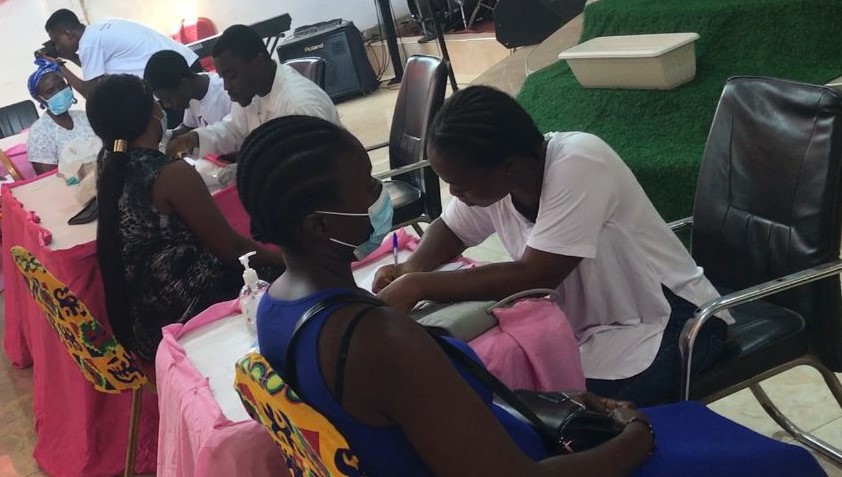 Some beneficiaries of the free health screening commended the Evelyn Arthur Health Foundation for the exercise and called on other organisations and corporate institutions to emulate the gesture.
They said many citizens, especially the poor do not go for regular health check-ups because they are scared of the cost involved, therefore, organising free health screening exercises regularly targeting the poor will help save many from premature deaths.
DISCLAIMER: The Views, Comments, Opinions, Contributions and Statements made by Readers and Contributors on this platform do not necessarily represent the views or policy of Multimedia Group Limited.