This year's breast cancer awareness campaign by the Medifem Multi-Specialist Hospital & Fertility Centre has ended with the Hospital reiterating calls for the public to screen for breast cancer often in order to detect cases early.
The campaign which was on the theme "Early detection is the best protection" is part of the hospital's social initiatives to provide advocacy on national and global health issues.
The month-long exercise saw the Hospital engage its audiences and clients through the media, Facebook live sessions and webinars.
General Practitioners from the Hospital Drs Sampson Asala, Sharron Aglobitse and Laurencia Tettey made a lot of radio and TV appearances to educate the public on the condition and especially the need for early detection and treatment.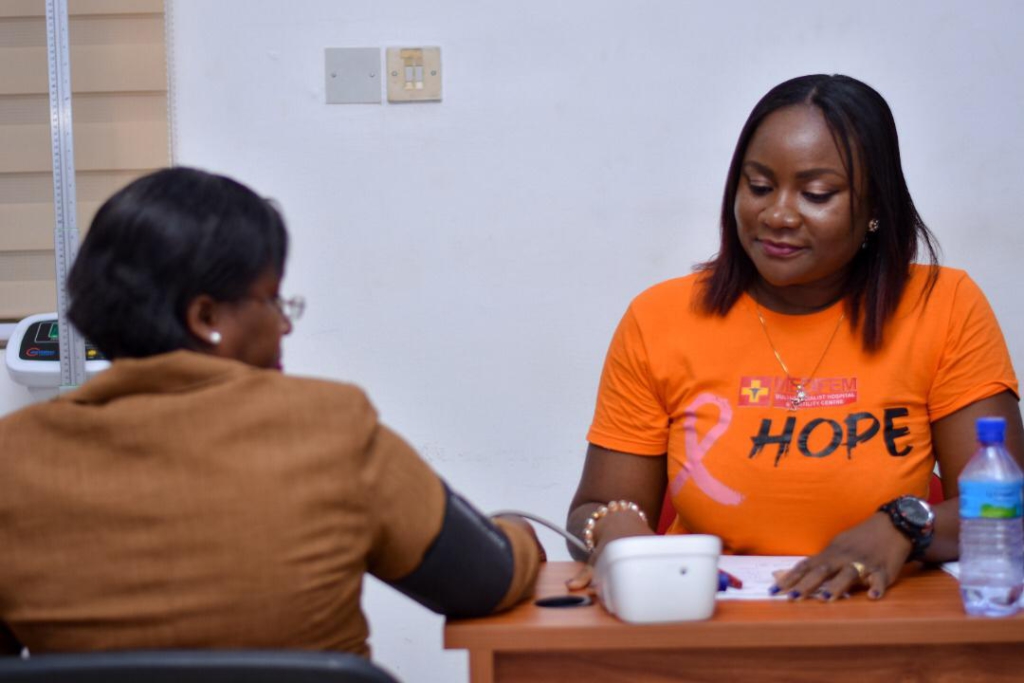 Free screening sessions held at the Hospital premises for the public also saw about 200 people go through clinical breast examination.
In a final note to wrap up the series of activities, Hospital Manager, Wilhelmina Banful said the hospital embarked on the media campaign this year because of the need to intensify public awareness on the condition.
"Breast cancer is a major health concern in Ghana and so we have decided to be part of the global and national effort to raise awareness on the condition every October.
"Unfortunately, because of Covid-19, we could not hold mass screening exercises in public places and in corporate institutions as we usually do but we are glad that through our awareness creation exercise a lot more people will now become sensitized on what to do.
"I urge everyone, especially women, to take the message serious and screen periodically because the condition is best treated when detected early," Mrs Banful noted.
Breast cancer is one of the leading causes of death in women. More than a million women worldwide are diagnosed each year and over half of the women die from the disease.
It is reported that About 60-70% of patients go to seek medical attention only at very late stages of cancer when little or nothing can be done about their situation, hence the need for sensitisation to enable women to detect changes in their breast early enough and report on time.
The World Health Organization (WHO) and its global partners have therefore dedicated October as Breast Cancer Awareness Month; a worldwide annual campaign involving thousands of organisations, to highlight the importance of breast cancer awareness, diagnosis, treatment and the need for funding and research.
DISCLAIMER: The Views, Comments, Opinions, Contributions and Statements made by Readers and Contributors on this platform do not necessarily represent the views or policy of Multimedia Group Limited.