Antiretroviral Therapy (ART) treatment has averted a total of 8,275 AIDS deaths at the end of 2019, according to the latest findings by the Ghana AIDS Commission and its partners.
The number is an increase from the 2018 figure of 7,780.
Estimated AIDS deaths at the end of 2019 is 13, 616 which means the numbers could have gone up to 21, 891 during the period, had it not been the intervention of ART.
According to findings from the 2019 National and Sub-National Estimates and Projections by the Ghana AIDS Commission (GAC), 11,733 deaths more would be averted by end of 2020 and projects a further 14,628 in 2021.
It shows how adhering to the ART is saving many lives that could have perished.
GAC is however concerned that a number of Persons Living with HIV (PLHIV) still ignore the treatment but resort to either unapproved traditional, and herbal treatments or spiritual healing that often fail.
Conditions of such persons either worsens or the unfortunate ones die in the process.
Acting Director General of Ghana AIDS Commission (GAC), Steve Kyeremeh Atuahene, has for instance advised persons diagnosed of HIV be put on the ARTs to keep them alive.
He spoke at a virtual meeting to disseminate the results of the 2019 National and Sub-National HIV and AIDS Estimates and Projections, which covered all the 16 regions and 260 districts in Ghana.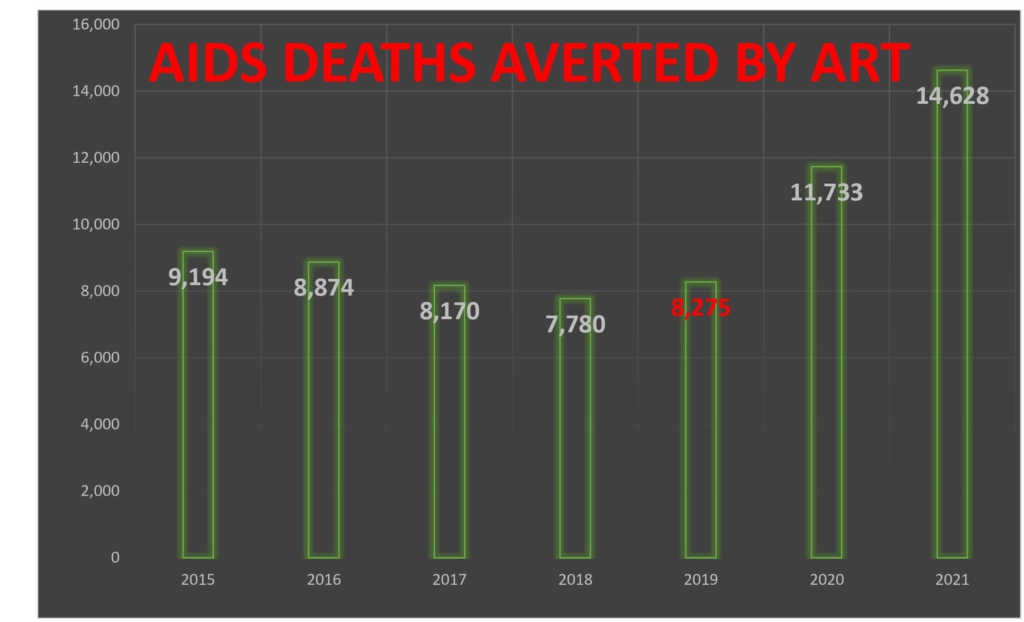 ART Coverage
Antiretroviral therapy (ART) consists of the combination of at least three antiretroviral (ARV) drugs to maximally suppress the HIV virus and stop the progression of the HIV disease.
Huge reductions have been seen in death rates and suffering when a potent ARV regimen is used, particularly in early stages of the disease.
According to the World Health Organisation (WHO), an expanded access to ART can also reduce the HIV transmission at population level, impact orphan population and preserve families.
The new data therefore confirms more lives of PLHIVs have improved because they are heeding to the call to stick to ART.
It reveals that 153,901 PLHIVs from all ages were put on ART in 2019 which was an increase from 113,171 in 2018.
ART coverage among adults which constitutes persons 15 years and over, stood at 46.6 percent (35,779) of PLHIVs, women were 53.8 percent (111,491) and the rest were male.
The data however projects that the coverage will increase to 212,955 by end of 2020 which is 62.9 percent.
It projects coverage will further rise to 72.3 percent and continue rising till every person that is HIV positive is covered by ART.
But officials observe the impact of coronavirus pandemic and the destructions it has caused in the health care delivery of both communicable and non-communicable diseases cannot be overlooked.
These projections might not be met at the end of 2020.
The situation is compounded by concerns that antiretroviral drugs for months are fast depleting and are in short supply.
Stakeholders are worried this sad development could result in relapse of patients and in the worst case death if the scarcity is not addressed.
At a virtual meeting with stakeholders, Coordinator for the Network of Persons Living with HIV/AIDS (PLHIV) Associations and NGOs in the Ashanti Region, Elsie Aryeah, worriedly revealed that some of its members have died within this period of the shortage.
"Some have died these past few weeks, many are defaulting because they go for their medication and they cannot get it and the virus starts building up".
The Ashanti Regional Technical Office of the GAC, together with the Hope for Future Generation (HFFG) and similar Non-Governmental Organisations and Civil Society Organisations have petitioned the Ghana Health Service for support.
Meanwhile, the Ghana AIDS Commission has assured the challenges caused by the COVID-19 pandemic will be addressed as soon as possible.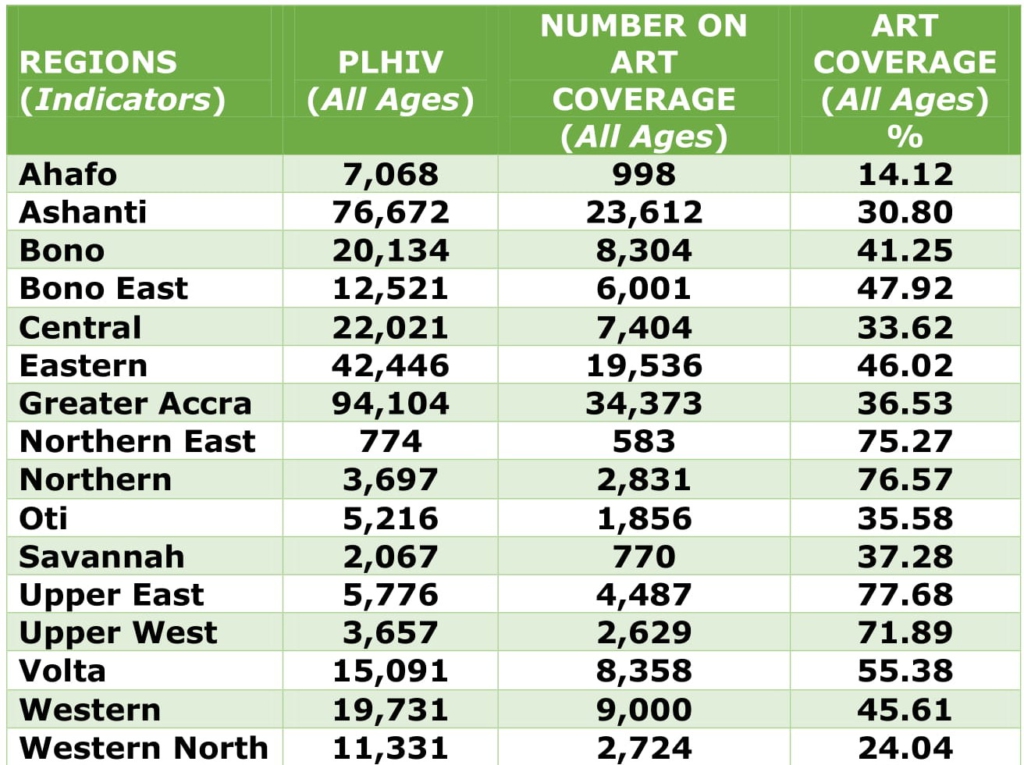 Viral Suppression
People with HIV are recommended to start ART as soon as they are diagnosed for their own health; it is also emphasized that starting ART and attaining viral suppression prevents sexual HIV transmission, according to WHO.
Figures from the findings therefore show that the number of persons with suppressed viral loads for 2018 was 75,172 out of 113,171 who were on ART.
It increased to 105, 111 out of 153, 901 who were on ART as at the end of 2019.
But the current challenges regards the ART has a rippling effect on Ghana's ambition to meet the 90-90-90 target by end of 2020 for which viral suppression is the last 90.
The target means that 90percent of all persons should have tested for HIV/AIDS, 90percent of persons who test positive must be put on sustained antiretroviral therapy and 90percent of all persons on antiretroviral therapy must have suppressed viral loads.
Stakeholders have therefore extended the target to 2030 as a result of the challenges at stake.
This is because now only 58percent of Ghanaian residents know their HIV/AIDS status, 52percent of the people who know their status are not on treatment whiles 68percent of persons on treatment have suppressed viral loads.
Programme Manager for the National AIDS/STI Control Programme, Dr Steven Ayisi Addo, revealed this when he addressed a virtual training by PEPFAR under the auspices of United States Embassy for Health Journalist in Ghana.
He observes the chances of Ghana meeting the targets at the end of the year are bleak but positive it could reach 92percent in the medium term and further 95percent by the year 2030.
Meanwhile, the Ghana AIDS Commission has set out a short to medium term strategy to consciously work at meeting the ambitious targets.
Short term strategy by end year 2020 target; a 2021 to 2023 medium term and 2024 to 2030 long term strategy to drive the country towards hitting the 95-95-95 goal by the year 2030.
Meanwhile, Ghana's HIV FACT SHEET for 2019 says the country's adult prevalence rate currently stands at 1.7 percent.
New HIV infections for the period was 20,068 increasing the estimated number of People Living with HIV (PLHIV) to 342,307.