"If a child will get high IQ or go wayward, a lot depends on the mother because she's always with the child". That's according to Ghanaian Forensic Psychologist based in the United States of America, Dr. Kwame Agyemang Boakye Danquah.
He made this revelation when he took his turn on Joy FM's Personality Profile hosted by Lexis Bill on Thursday.
Dr. Boakye Danquah explained how his mother contributed to raising him up by instilling discipline in him.
Born and raised in Accra among 10 other siblings, the Forensic Psychologist said he wouldn't be where he is today had it not been for his mom.
He paid glowing tribute to her saying, "I hold mothers in high esteem for the love they show their kids because of what my mom did for me. She taught me to fight my own battles and never to depend on anyone or walk in another's shadow.'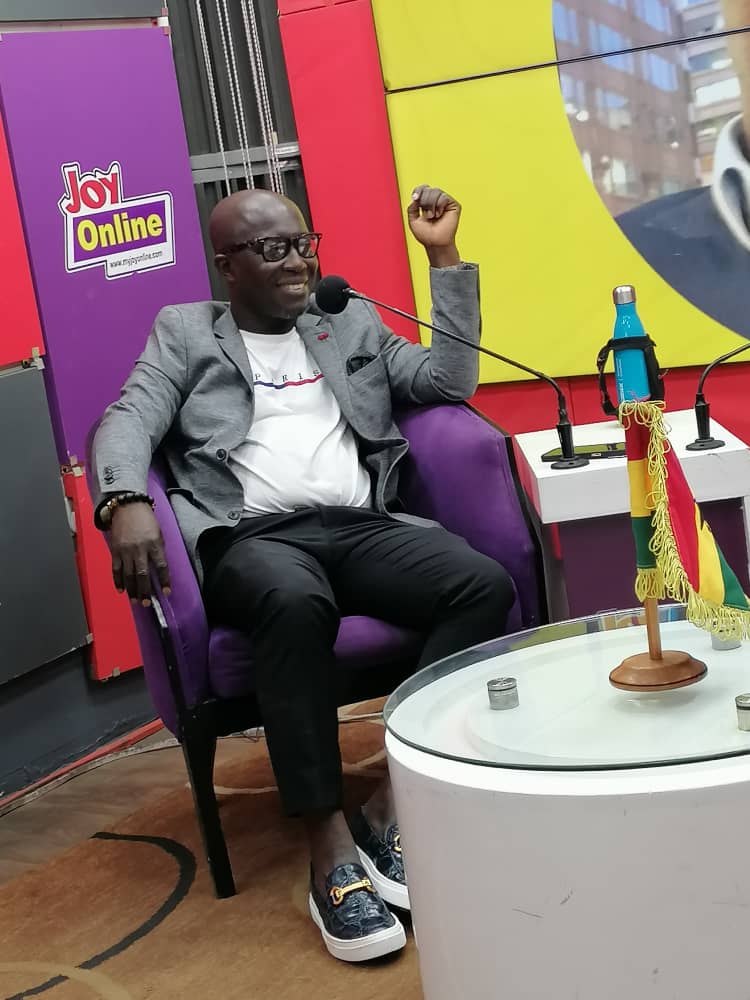 Dr. Boakye Danquah who was last year honoured with a Lifetime Achievement Award at the U.S President Volunteer Service Awards (PVSA) for impacting lives and causing change in the diaspora, said that although his father provided money for the upkeep of the home and taught him not to entertain fear in his life, he was not always there for his children.
He, therefore, appealed to fathers to not only provide money for the home but also be there for their children because "the attention, care, education, security that fathers give to their kids are the things that propel them into the future".
He reiterated that "The presence of a father makes the greatest impact in a child's life."
PROFILE
Dr. Kwame Agyemang Boakye Danquah is the President of the Ghana Advocacy Group (GAG). He's a Forensic Psychologist and Fraud Investigator, who has been honoured with the Lifetime Achievement Award at the U.S President Volunteer Service Awards (PVSA). Prior to that, he was awarded the Gold Medal Award under the same scheme. The event was held at the Hilton Long Island in New York on December 2, 2022.
Through the Ghana Advocacy Group (GAG), a think tank platform which he founded for Ghanaians living in the diaspora as well as in Ghana to dialogue and engage on developmental issues facing Ghana and Africa as a whole, Dr. Boakye Danquah was instrumental in the implementation of the Year of Return, Ghana 2019, for Africans in the Diaspora to unite Africans on the continent with Africans in the diaspora.
Dr. Danquah is the first Ghanaian in the United States to use pageantry to promote Ghana's culture and tourism potential in the diaspora. He was presented the highest award given to a Ghanaian in the United States by Lieutenant General Joseph Henry Smith, former Ghana Ambassador to the US for his outstanding work in promoting Ghana's Culture and Tourism through mediums such as his online radio station, Ghana Tourist Coach Radio.
Also, in recognition of his outstanding service and dedication to his community, he was awarded an Executive Citation as a Men Impact Change 2018 Business and Legacy Building Honoree by the Mayor of the City of Baltimore.
An appreciation award was bestowed to Dr. Boakye Danquah by Friends of Aisha Braveboy Campaign Office this year for his commitment and continuous support of the Aisha Braveboy Campaign.
He is also a business magnate with companies in the Tourism, Health, Insurance, Media and Communication industries.
DISCLAIMER: The Views, Comments, Opinions, Contributions and Statements made by Readers and Contributors on this platform do not necessarily represent the views or policy of Multimedia Group Limited.