The King of Dagbon, YaNa Abubakari II has called on government to address the Yendi water problem.
He said currently, long queues are being formed at boreholes and in some cases residents sleep over in order to get water.
Welcoming the Local Government Minister and his team to his palace in Yendi, YaNa said the dry season is the peak of the crisis and called for urgent attention to address it.
"As we speak now, the water crisis has begun. If you go to most communities around Yendi, you will see people massing up at the few mechanised boreholes. Some of them will stay through out the day and some also sleep there at night," he said
He believes when the Gnani Water Project is executed, it will go a long way to address the water crisis faced by his people.
YaNa said he has been knocking on the President's door to get the project executed, adding that he will continue to knock until the project is completed.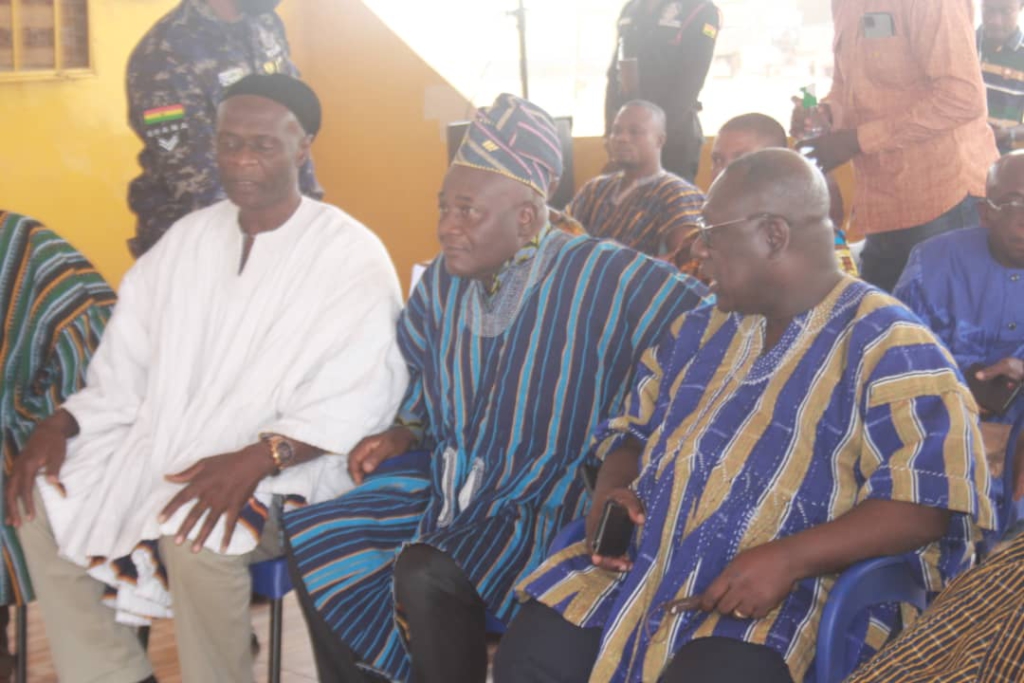 The Dagbon King stated that several communities under his jurisdiction have benefitted from the on going rural electrification project but there are several more that are not on the national grid. He said these are the two major concerns he hopes for a collaborative effort to address.
On his part, the Minister for Local Government, Dan Botwe said he was in the region for a workshop for Metropolitan, Municipal and District Chief Executives (MMDCEs). He also explained the roles of the MMDCEs.
According to him, before the advent of democracy, there was the Dagbon Kingdom.
He said during that reign, the YaNa enskinned new chiefs, with powers to act on his behalf.
The Minister added that it is the same mechanism that government has adopted to empower Metropolitan, Municipal and District Chief Executives to act on behalf of government at the local level.
He said the MMDCEs are expected to consult the chiefs and the citizenry on their needs and how to address them.
Again, every three months, MMDCEs are expected to report to his office on how these consultations with traditional leaders and citizenry have gone.
This, the Minister explained, will help the President stay updated on happenings across the country.
Responding to the request for the commencement of the Yendi Water Project, Mr. Botwe said the President would be briefed on the concerns raised by the King.