MyHelp-YourHelp Foundation, as part of its 3rd-year anniversary celebration, has distributed some food and drinks to children in the street in parts of the Greater Accra Region.
The event which was themed "Feed a child, save a life" started from Opeibea Bus Stop to Madina Zongo-Junction and back to the Accra Retail Centre.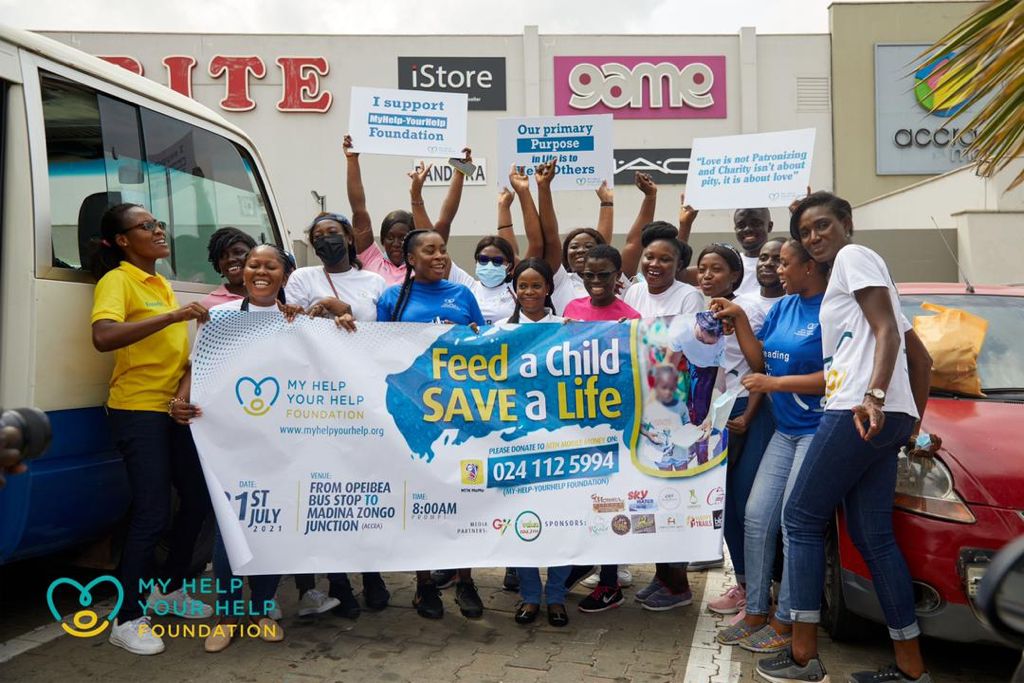 About 500 bags containing packs of assorted food, assorted drinks, water and pastries were distributed to street children who the team came across.
In a speech before the distribution, the Founder of the foundation, Nicholas Cofie said growing up as an orphan, motivated and encouraged him to establish the foundation to assist others, particularly, orphans, widows, and street children.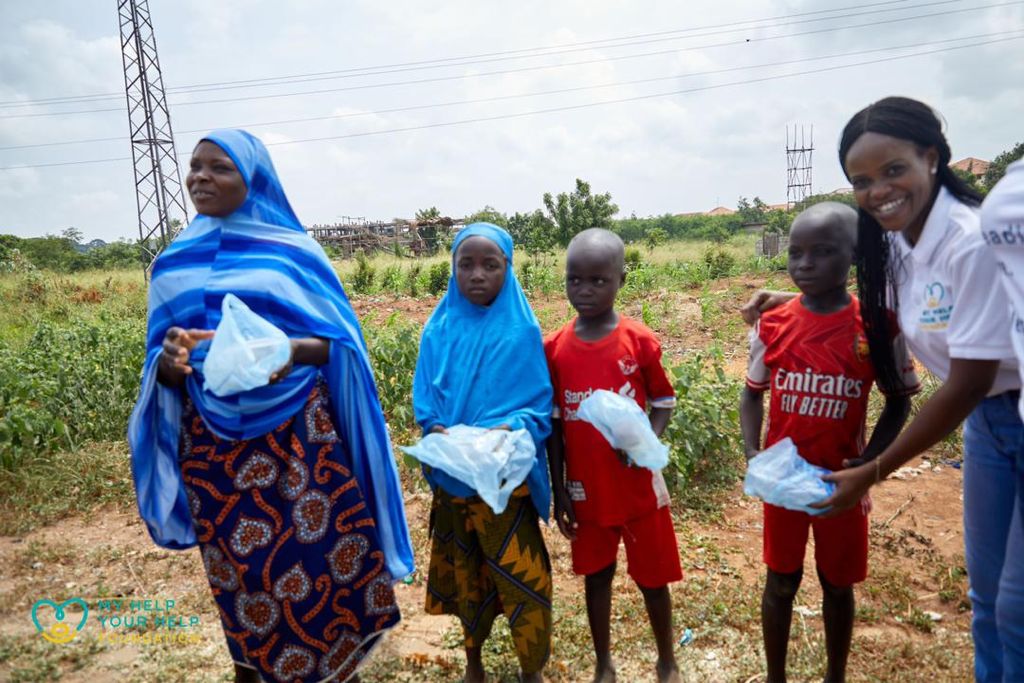 He indicated that the foundation would have loved to do much more than it has done, but is constrained by funds as it relies mostly on the contributions of its members to undertake its projects.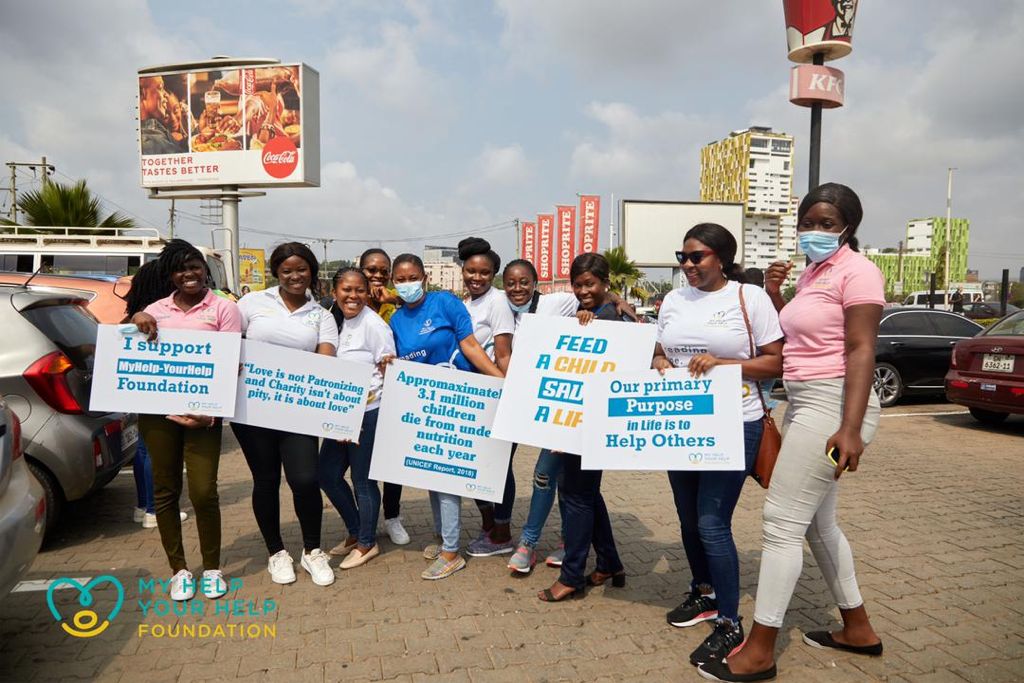 He, however, believes that through divine intervention sponsors will continue to grow for the foundation to put smile on vulnerable people's faces.
Myhelp-Yourhelp Foundation is a group of working-class professionals including doctors, nurses, lecturers, security officers, engineers, entrepreneurs who have come together to pool resources aimed at helping to alleviate the plight of the poor, needy, and less privileged in society.
Since its inception in 2019, the Foundation has successfully embarked on 13 projects including the distribution of facemasks, free health screening, construction and presentation of a two-unit classroom and a Borehole Project at Takyikrom.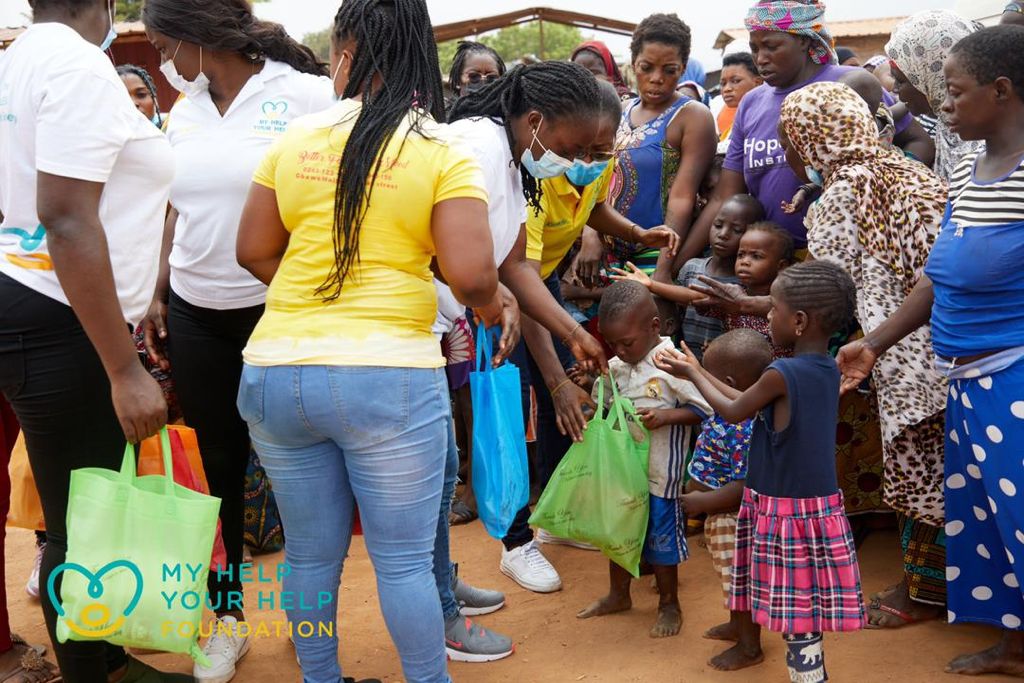 The Foundation mobilise funds both internally by contribution from members and externally by getting sponsorship from organisations and benevolent individuals and philanthropists.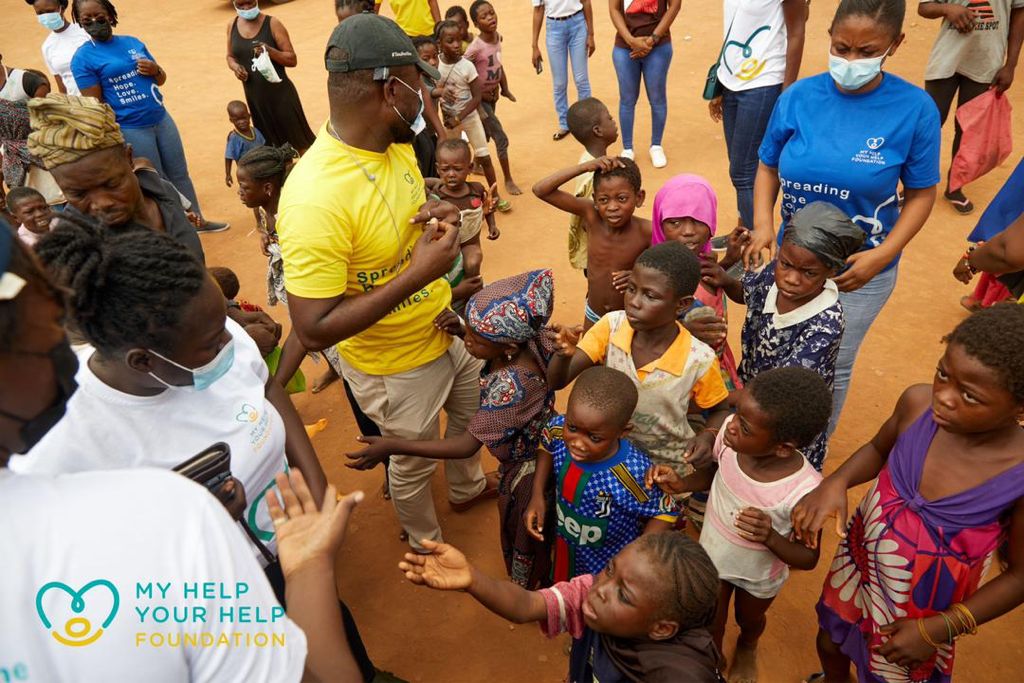 The NGO focuses on inspiring and empowering orphans, street children and the vulnerable with the aim of improving their socio-economic status.
Hence the slogan "Myhelp-Yourhelp Foundation!!! Caring for the Needy and Less Privileged in Society"