TV/Radio personality Nana Aba Anamoah has registered her new car a Black Range Rover gift to her on her birthday, June 19.
This comes after a backlash on social media when they found out through the code *920*57# that Nana Aba's number plate belonged to a Nissan Rogue SUV.
The Range Rover had come with the registration number GR 2050 – 20 which belonged to the Nissan Rogue.
On Monday, June 22, a photo of a Nissan Rogue with the number plate popped up online which prompted a response from the DVLA.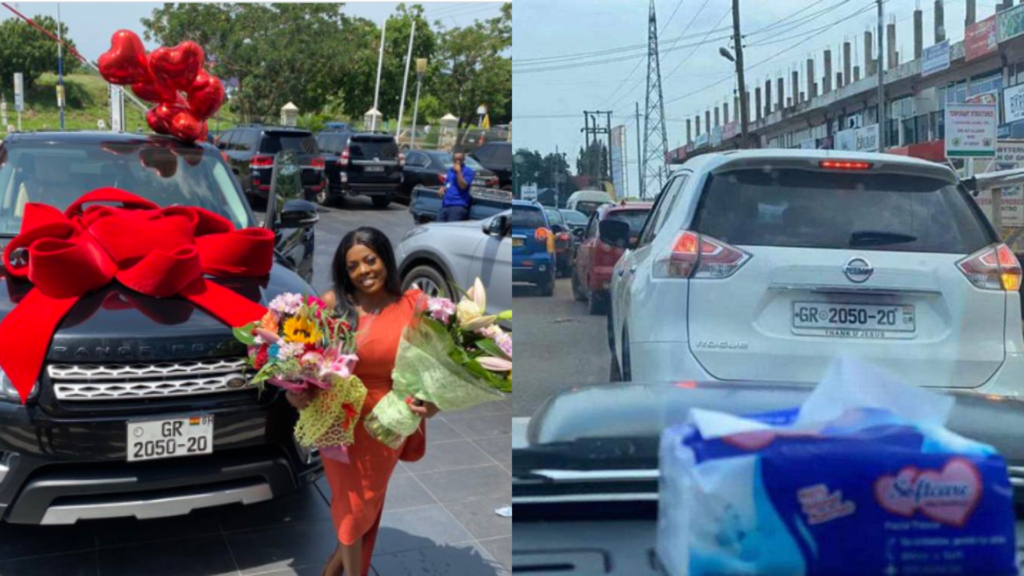 The Authority said they that after some checks in their system which showed that the GHOne General Manager's Range Rover had not been registered.
DVLA said they had launched investigations into why the two cars had the same number and urged Nana Aba to register her car before using it.
A new document circulating online shows, Nana Aba has gone to register her car.
She opted for a customised registration number N 1-20.