The tension in Trentino was immediately obvious. Napoli president Aurelio De Laurentiis was there to discuss this summer's pre-season training camp in Dimaro-Folgarida – but there was no sign of manager Luciano Spalletti. Why?
"We'll talk about football later," De Laurentiis told bemused reporters. "Today we talk about Trentino and nothing else. Otherwise, I'll get up and leave."
De Laurentiis didn't just want to avoid speaking about the coach, though, he barely wanted to say Spalletti's name. Only once did it cross his lips during an hour-long press conference – a pretty remarkable state of affairs, given the Tuscan has just delivered Napoli's first Scudetto since 1990.
The pair dined together last week. It was "a dinner of friendship and thanks", De Laurentiis said. He also revealed that he was planning a special post-match title presentation celebration for Spalletti and his players after the home game against Sampdoria on June 4.
Tellingly, though, the Partenopei supremo steadfastly refused to be drawn on whether the manager would still be at the Stadio Diego Armando Maradona next season.
He subsequently stated that the doesn't want to "clip the coach's wings" but not even Spalletti knows what that means.
When pressed on his future ahead of Sunday's game against Inter, he would only say that the decision has already been taken.
"The club will say [what's going to happen], not me," Spalletti told reporters in his pre-match press conference. "We discussed it at dinner. I am not the one who has to say it. We worked everything out in that dinner we had a week ago. For what I want to do, I need boots – not wings. I defined and clarified everything that evening. If you want to keep guessing – cold, warm or hot – you can, but it's all been defined."
So, what the hell is going on? Why on earth is Spalletti's future in doubt less than three weeks after essentially achieving immortality in the eyes of Napoli's success-starved supporters? And is there now a very real danger of a title-winning team being torn apart by transfers?
'We resume next season with Spalletti'
After Napoli clinched the title with a draw with Udinese at the Dacia Arena on May 4, De Laurentiis took to the stage at the Maradona several hundred kilometres away in Naples and told the delirious 50,000 fans in attendance who had been watching the title-clinching match on giant screens, "You always told me, 'We want to win.' Now, we have won! We have all won together!"
His joy was understandable; this was a title a long time in the making. As he told CBS, "Today is the crowning of an expectation that lasted 33 years. When I arrived, I said it would take 10 years to get into Europe – we maintained that early. I said another 10 years to win the Scudetto, and we did that again a couple of years in advance. Now we need to win it again, and again, and again. And of course we're missing the Champions League."
"Now began a new era… We hope to win next year, and the following year, and the following year…"

Napoli owner Aurelio De Laurentiis's victory speech was…something! 😂 pic.twitter.com/diMQNVMUnP

— CBS Sports Golazo ⚽️ (@CBSSportsGolazo) May 4, 2023
His message was clear, his ambition obvious. He wanted to oversee an unprecedented period of sustained success at Napoli. "The project never stops," he declared. "This is a starting point for me, not an arrival. We resume next season with Spalletti."
The very next day, he revealed that he activated the option for an extra year in the coach's contract, meaning Spalletti would definitely be at the helm next season. "Spalletti is someone I had been chasing for years and finally I managed to bring him to Napoli," De Laurentiis told RAI 1. "He got us back into Europe and now I would like to open up a new era with him, because he is a great leader…
"People don't remain at Napoli just for an [contractual] option, though. Luciano said he is in love with Naples and he is a hero here now and entered into history."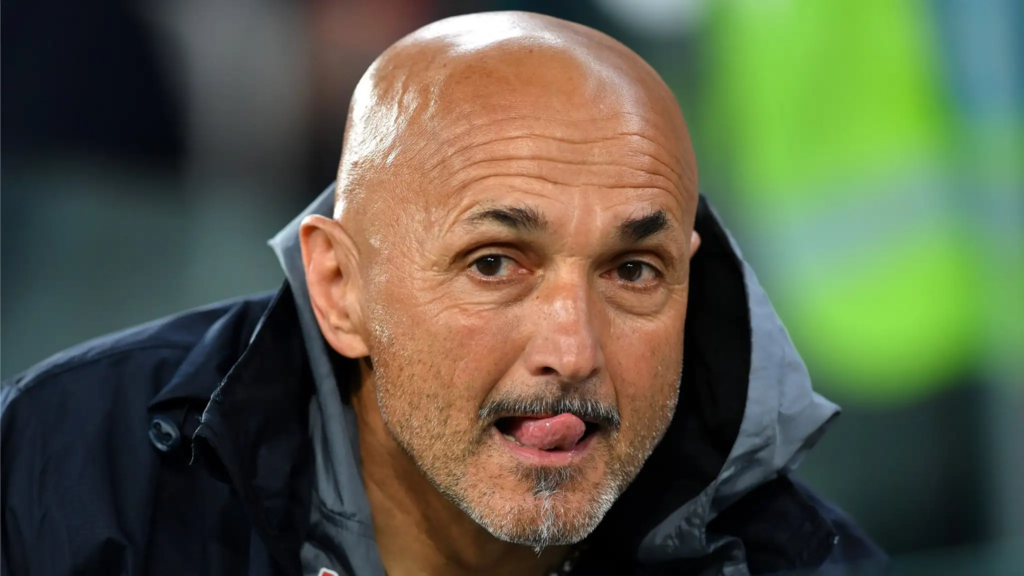 'I thank them for warning me…'
However, within a matter of hours, it was clear that all was not right. Spalletti had been less than impressed by the fact that he had not been consulted beforehand about his contract extension, sarcastically quipping in an interview with DAZN, "I thank them for warning me that they had exercised [the option]…"
He also insisted that there was "no problem" between him and his employers, but it was widely reported that, privately, Spalletti was upset and wanted to discuss the club's summer recruitment strategy before making any decision on his future.
That certainly made sense, given it had become clear by that stage that the man responsible for assembling Napoli's Scudetto-winning squad was considering quitting the club.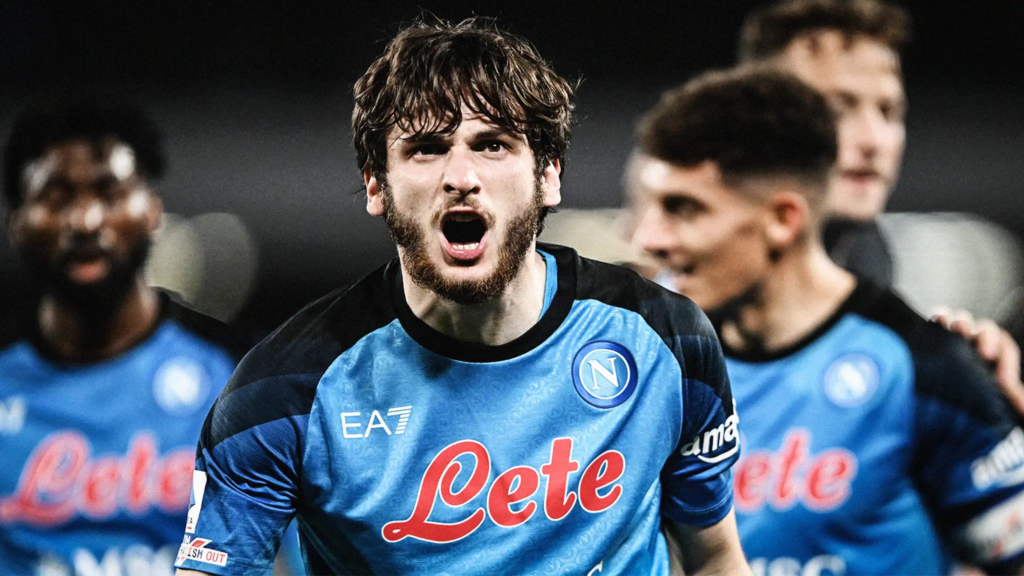 Giuntoli's bargain buys
Napoli have embraced a prudent approach to the transfer market in recent years. The key word has been sustainability, which is perfectly sensible for a club that De Laurentiis rescued from bankruptcy in 2004.
It doesn't make life very easy for a sporting director, of course, particularly when the goal is qualification for the Champions League via a top-four finish in a Serie A stacked with quality sides, as this season's European results have underlined.
However, Cristiano Giuntoli has proven himself one of the best in the business with a summer of signings that will be lauded for years to come. Before the 2022-23 campaign began, he somehow managed to make the squad stronger despite the loss of several legitimate legends, while at the same time drastically reducing the wage bill and banking about €12 million (£10m/$13m) in profit.
How? By making some of the best bargain buys the game has seen in years, with Kim Min-jae, Khvicha Kvaratskhelia and Andre-Frank Zambo Anguissa acquired for a combined €43m (£37m/$47m).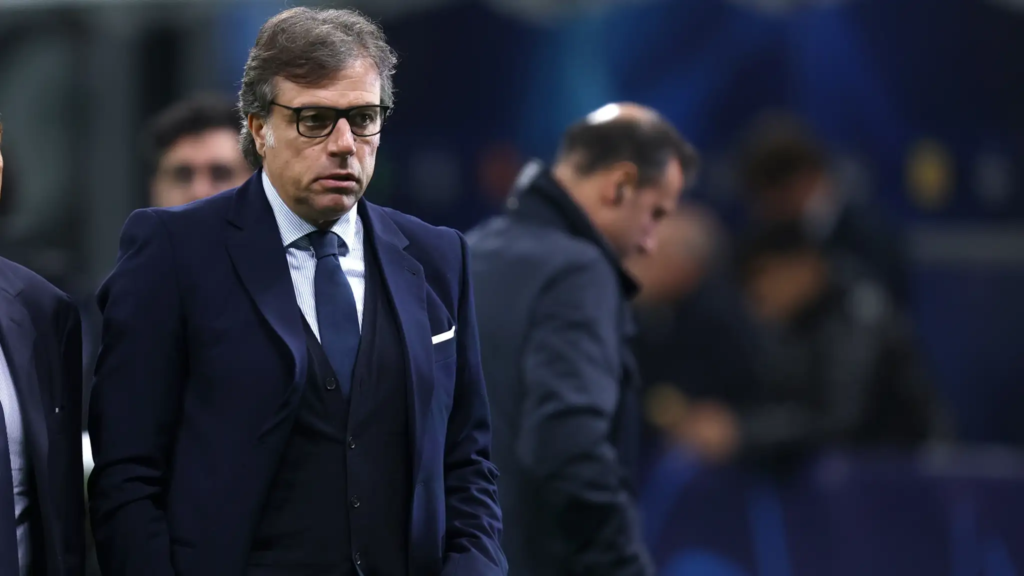 The end of an era?
The fear now, though, is that the project is about to come to an abrupt end, with Giuntoli expected to join Juventus this summer. He still has a year to run on his Napoli contract but, just three days after the title had been sealed, he sounded like a man getting ready to bring one journey to an end before embarking on another.
"There were so many indescribable moments I will always have with me," Giuntoli told DAZN. "At this moment, I am just trying to recognise how extraordinary it really is what we've achieved really. After that, I will calmly think about the future."
When pressed on this being the end of an era in Naples, Giuntoli added, "I've been here for eight years and keep hearing about eras. We changed many players and the squad has always been competitive. So if I was a fan, I wouldn't be worried about the future of Napoli with De Laurentiis."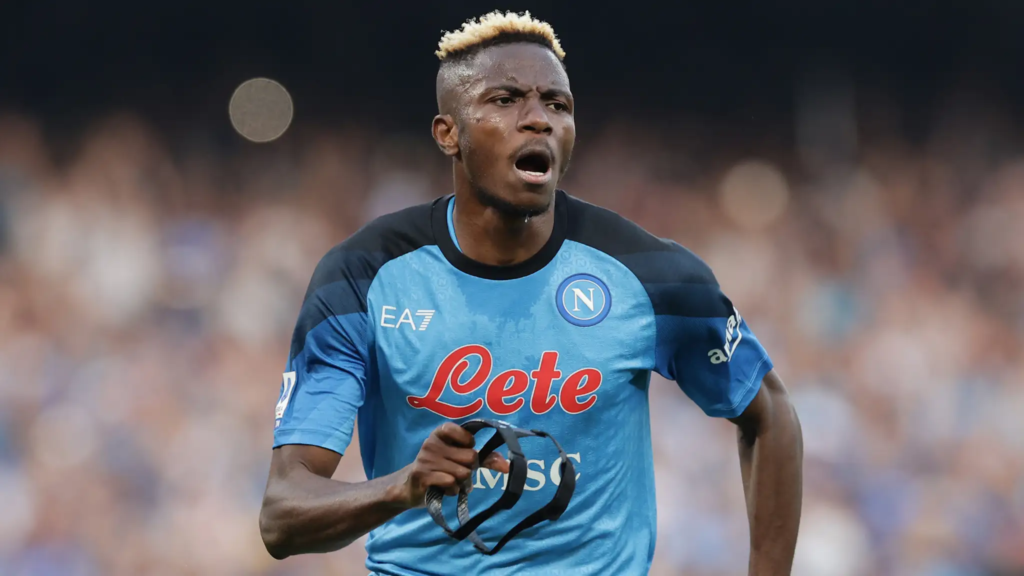 EPL interest in Osimhen and Kim
The fans' trepidation is understandable, though. Just look at what happened to Liverpool this season after the departure of several key figures in the background. Giuntoli's departure is particularly worrying, though, because there is a distinct possibility that his successor – – most like Bari's Ciro Polito or may even Pietro Accardi of Empoli – will have to immediately replace some hugely influential players.
Napoli are attempting to persuade star striker Victor Osimhen to sign a new contract, one with a bumper new buy-out clause, but the Nigerian sensation is wanted by several members of England's elite and he has never hidden his desire to play in the Premier League. Bayern Munich are also believed to be very keen on Serie A's capocannoniere.
While Osimhen's future remains in the balance, Kim, who replaced Kalidou Koulibaly with staggering ease, appears almost certain to leave. The South Korea centre-half reportedly has a €50m (£44m/$55m) release clause in his contract that comes into play this summer for overseas sides – so it would be a massive surprise if he is not snapped up by Manchester United or Paris Saint-Germain, two teams searching for a dominant defender. Indeed, the word is that Napoli are already identifying possible replacements for Kim.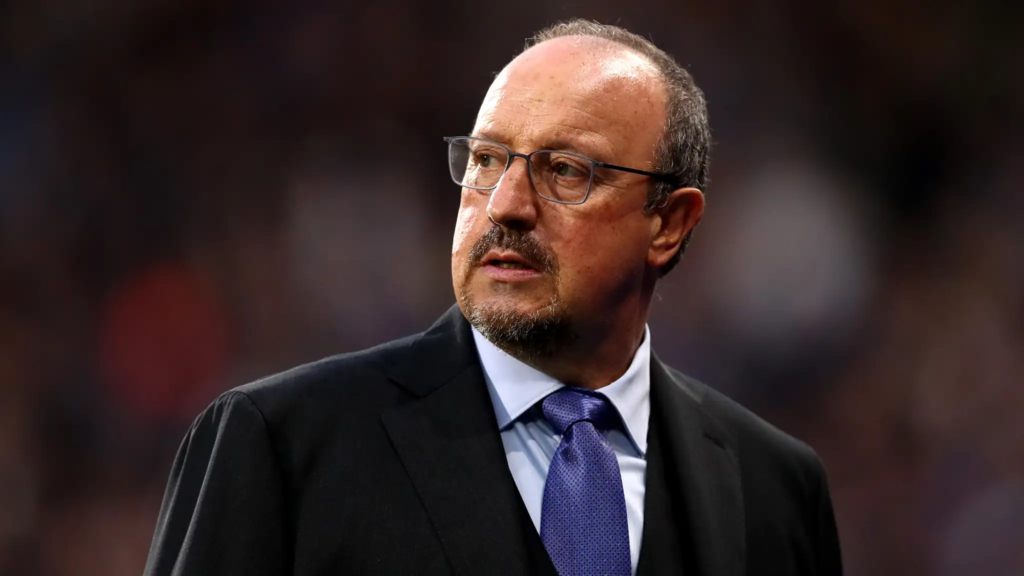 The return of Rafa?!
Of even greater concern to the Napoli faithful, though, is that there is intensifying talk of De Laurentiis lining up a Spalletti successor. Vincenzo Italiano, who has just led Fiorentina to the final of both the Coppa Italia and the UEFA Conference League, free agent Antonio Conte, and the brilliant Brighton boss Roberto De Zerbi were the names originally being bandied around.
However, the Corriere dello Sport reported that Atalanta's Gian Piero Gasperini is also in the frame, while the Gazzetta dello Sport claims that Rafa Benitez is now the frontrunner.
Benitez obviously spent two years at Napoli between 2013 and 2015, and enjoyed a successful first season, winning the Coppa Italia and securing a third-placed finish in Serie A. However, the following campaign didn't go quite so well, with Benitez failing to get his side past the qualifying round of the Champions League, and his potential return is unlikely to inspire supporters.
Indeed, right now, they're feeling ever so slightly deflated. The biggest party the city has seen in 33 years is in danger of being overshadowed by the possible departure of some of the men who made it happen, chief among them Spalletti – which is why his name is the one on everyone's lips right now, bar those of De Laurentiis.