The National Commission for Civic Education (NCCE) in collaboration with the Church of Pentecost, has intensified public education on Covid-19 in all 18 districts and municipalities in the Volta region.
The ongoing exercise is aimed at promoting public compliance with Covid-19 protocols as part of efforts to contain the spread of coronavirus pandemic in Ghana.
Volta Regional Director of the NCCE, Kenneth Kponor said, in an interview with JoyNews that, the region has been divided into four strategic zones to enable the Commission reach out to as many communities as possible.
At least, 874 communities have been reached with education on Covid-19, with a call on residents to support government efforts on the pandemic.
Beneficiaries were also urged to use state resources, including water judiciously.
Mr Kenneth Kponor pleaded with the citizens not to panic but rather maintain social distancing and practice personal hygiene while staying home.
"Call the Covid-19 numbers provided you if you suspect a case in your area or you experience a dry cough, fever, tiredness, nasal congestion, runny nose, sore throat or diarrhoea and difficulty in breathing and avoid contact with other persons," the NCCE director stressed.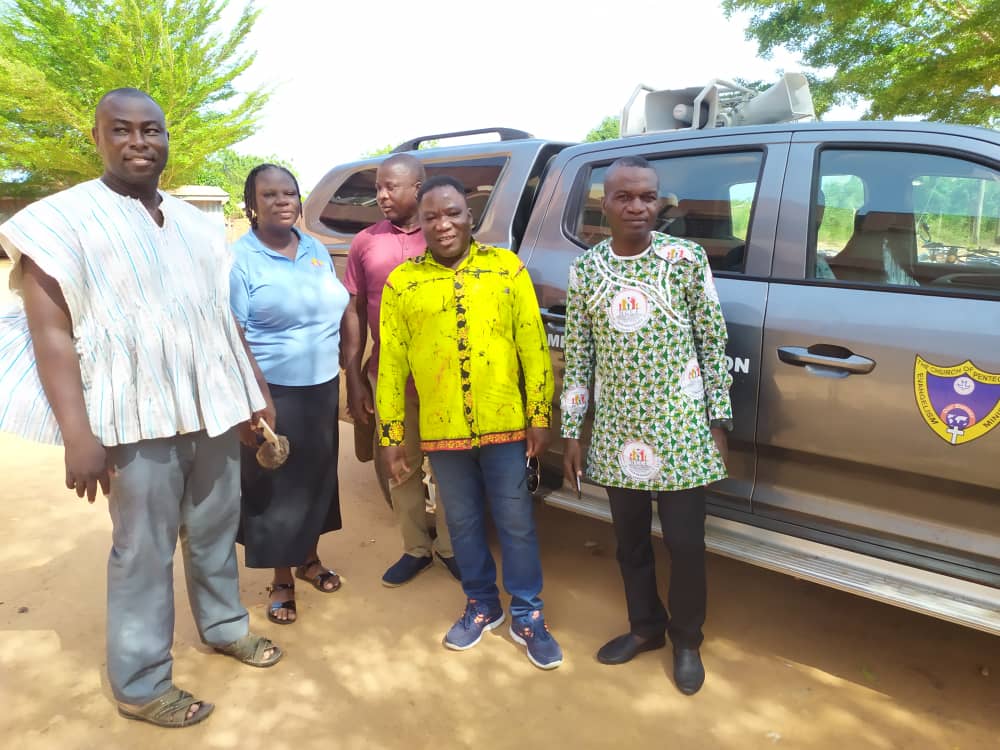 While Zone 1 covers Ho, Ho West Adaklu and Agortime Ziope, Zone two is made up of Akatsi South, South Tongu, North Tongu and Central Tongu.
Ketu North and South, Akatsi North, Keta and Anloga makes up Zone 3 with South and North Day, Kpando, Afadzato South and Hohoe making the list for Zone 4.
The NCCE team also paid courtesy calls on the Municipal and District Chief Executives, Area and Zonal Pastors of the Church of Pentecost and carried out public education on selected radio stations as well as information centres, markets and lorry terminals.
Border towns were also not left out in the education drive. The team's next destination is Biakoye District in the Oti Region.