The first Ghanaian – American candidate for a seat in the US Congress has applauded the nomination of Prof. Jane Naana Opoku-Agyemang as Vice Presidential candidate.
Kojo Asamoa-Caesar is confident the nomination will inspire a new generation of girls who can take advantage of the changing dynamics in Ghanaian politics to increase women participation in the country's governance.
"I applaud that…as somebody who is married to a strong black women, I know the immense talents women have. It is 2020 and unfortunate that this has to be the first…that means we are behind.
"In this coronavirus environment, a lot of nations that have done well and have been able to handle the crisis have been led by women and so women rising to power especially in politics signals there is significant change happening and there is a thirst among the populace for change," he said during an interview with JoyNews' Joseph Opoku-Gakpo.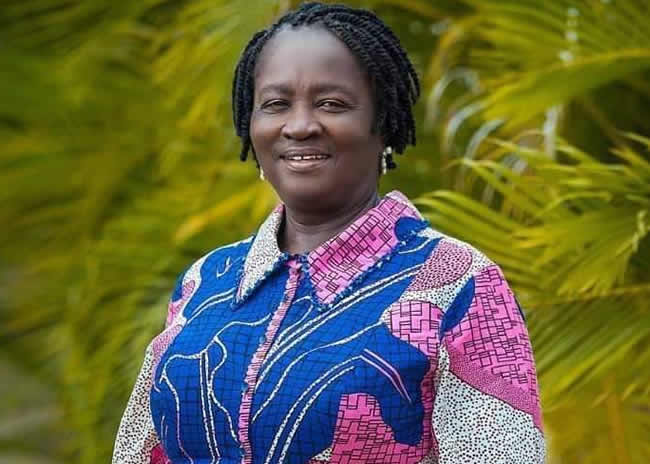 Former president John Mahama surprised many when he announced the University of Cape Coast's first female Vice Chancellor as his running mate.
She is the first woman to be appointed by a major political party and her nomination has been hailed by many Ghanaians.
Mr Asamoa-Caesar believes that is the right way to go.
He says the move shows that Ghanaians are willing to look beyond the views about women not being capable and that "tells me something is happing in our democracy and more of it needs to happen."
As he prepares to take up his new role, Mr Asamoa-Caesar says he will offer leadership that the US people can trust and is urging Ghanaians to do same in the December elections.
"Leadership matters, everything rises and falls on leadership and you have to really take stock of the leaders you are selecting. And so we need to select people who have strong enough character and have demonstrated it through their lives so that we can trust that when we are in that room, that they are advocating on our behalf.
"If we cannot find those kinds of leaders, it is on us to cultivate and develop those kinds of leaders and put them forward, vote for them and put them in power," he added.