Minority MPs are unhappy with Speaker of Parliament, Aaron Mike Oquaye's decision to recall the House three days after suspending sitting indefinitely.
Some of the legislators who spoke to JoyNews expressed reservations about honouring the Speaker's call to be in Parliament on Wednesday, April 8.
Ranking Member on the Defense and Interior Committee of Parliament, James Agalga, captioned the recall as "unfortunate."
The Builsa North MP said he is yet to decide whether or not to be in the House on Wednesday.
He told JoyNews' Joseph Opoku Gakpo: "When we return to Accra, I will make a decision but I think this recall is most unfortunate."
Mr. Agalga, together with other members were in Kumasi to observe how the President, Nana Akufo-Addo's lockdown directive was being enforced in that part of the country.
A statement from Parliament said among other reasons for MPs being called back, the Finance Minister will present a policy statement to the House on measures to contain the Covid-19 pandemic.
But Agalga said these are matters that the Minister and government should have rectified before the House rose on Saturday.
Kunbungu MP, Ras Mubarak, told Evans Mensah on Joy FM's Top Story he cannot be in the House on Wednesday.
He said he has other equally important matters to attend to.
Speaking on the same programme, Minority Chief Whip, Mohammed Mubarak Muntaka, criticised the decision.
He said some MPs have travelled long distances to their constituencies and would be inconvenienced.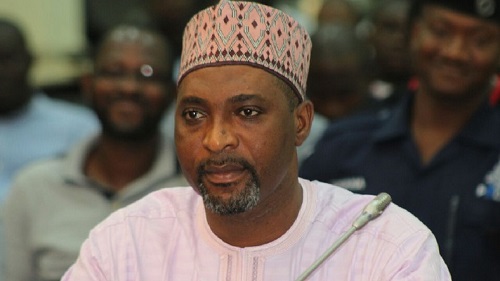 He, however, said National Democratic Congress (NDC) legislators would indulge the government if it brings up only matters relating to the fight against the coronavirus.
The Asawase MP called on all available Minority MPs to be in the House on Wednesday.
Majority MP lauds decision
The New Patriotic Party MPs have, however, defended the recall of Parliament.
Seth Acheampong, the Chairman of Parliament's Defense and Interior Committee, told JoyNews the decision is in the national interest.