The North Dayi Health Directorate recently held its 2022 end of year performance review meeting with a call on the workers to work harder in achieving the goals of the directorate. 
The District Director of Health Services, Irene Eve Passah noted that the Ghana Health Service has a mandate to conduct periodic reviews of it activities to identify and celebrate successes, plan to mitigate challenges in the future, and also share innovations and best practices that will enhance health service delivery for the betterment of society. 
"In this regard, today the 22nd day of March 2023, the North Dayi District Health Directorate is carrying out its performance review for the year 2022.
"Our theme is : Achieving Universal Coverage: The Role of Stakeholders," she said.
Madam Irene Eve Passah noted  that  their  vision is for all communities to have access to timely, quality and comprehensive health care and to provide and prudently manage comprehensive and accessible health service with special emphasis on primary health care.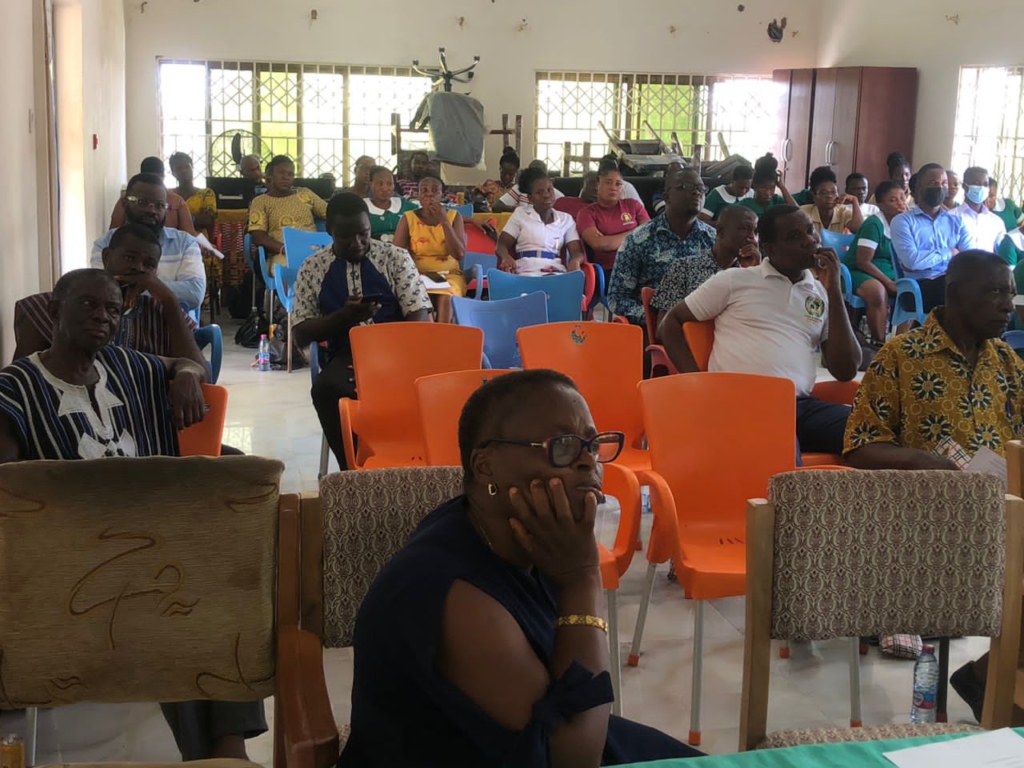 Health Care
The health delivery system in the district is carried out by staff working in five sub-districts.
There are; 17 physical health facilities of which one is a mission hospital, seven are health centres, eight CHPS compounds and one Reproductive and Child Health unit.
She said there are 23 CHPS zones in which all the 17 health facilities could be located.
"The district has 60 outreach points where Reproductive and Child Health Services are rendered. In all, 31 facilities and zones report on activities carried out monthly to the district health directorate.
The total population of the district is 40,093 according to the GSS 2022," she said.
The major concerns for the year under review according to Madam Eve Passah was to maintain their zero maternal mortality ratio, reducing malaria disease burden on the population, increasing vaccination coverage in the district, straightening disease surveillance system in the district and promote healthy lifestyles and nutrition. 
She noted that, the North Dayi District Health Directorate have been overwhelmed and saddled with numerous challenges like inadequate RGNs, Physician Assistants and accounting staff, inadequate motorbikes, lack of staff accommodation among many other challenges that needs to be fixed urgently. 
"It's important to note that, while providing health service delivery and care, we may hear insults and disheartening comments from our colleagues and even community members over the years, let us not breakdown, but rather breakthrough," Irene Eve Passah said.
Some hard working staff were awarded for their dedication to work.
DISCLAIMER: The Views, Comments, Opinions, Contributions and Statements made by Readers and Contributors on this platform do not necessarily represent the views or policy of Multimedia Group Limited.