The United States Ambassador to Ghana, Virginia Palmer, says Northern Ghana is an absolute priority for the American government.
She said that is why she visited Tamale and Northern Region this week on her first official trip since her appointment to Ghana.
During the two-day trip, she met with peace and security, economic empowerment, public health, media, and development partners. The USAID Ghana Mission Director Kimberly Rosen accompanied the Ambassador.
"Northern Ghana is an absolute priority for the United States, which is why I'm here on my first trip. From the young people, entrepreneurs, farmers, and civil society and traditional leaders I have met, it's clear this region holds incredible potential. I am already thinking about my next trip back," said Virginia Palmer.
The Ambassador met the Northern Regional Minister and Chairman of the Regional Security Council Shani Alhassan Shaibu.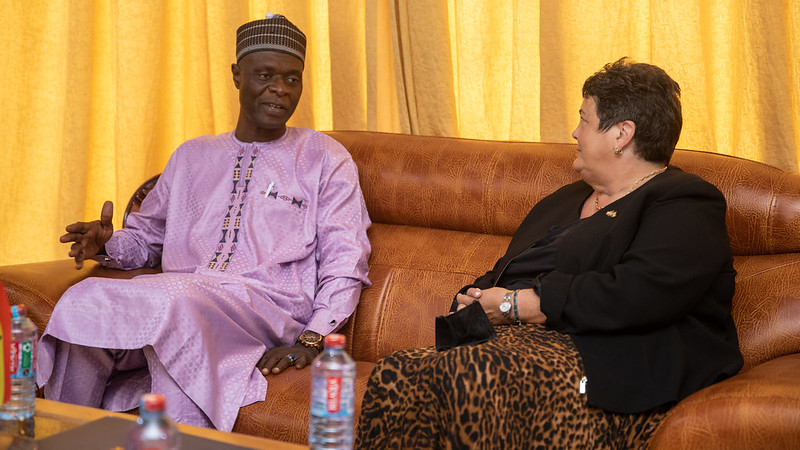 They discussed U.S. Government support for economic and human development in the region and community-based efforts to detect and prevent violent extremism.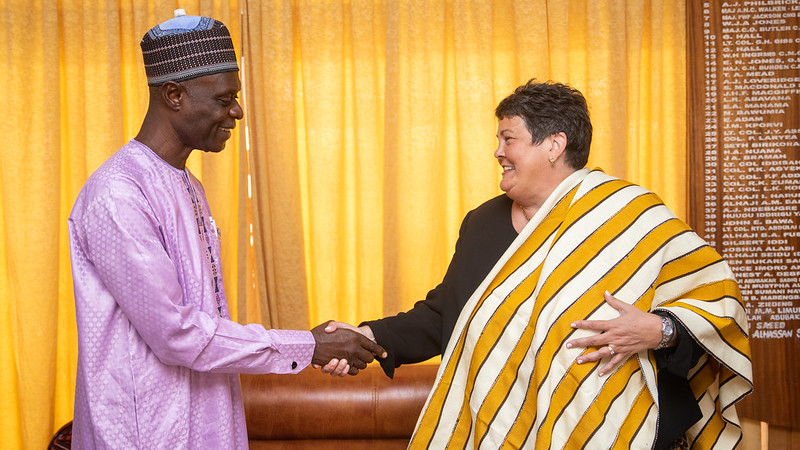 During a visit to the Nuts For Growth shea processing plant, Ambassador Palmer helped launch the Global Shea Alliance and MasterCard Foundation's Shea Business Empowerment Program.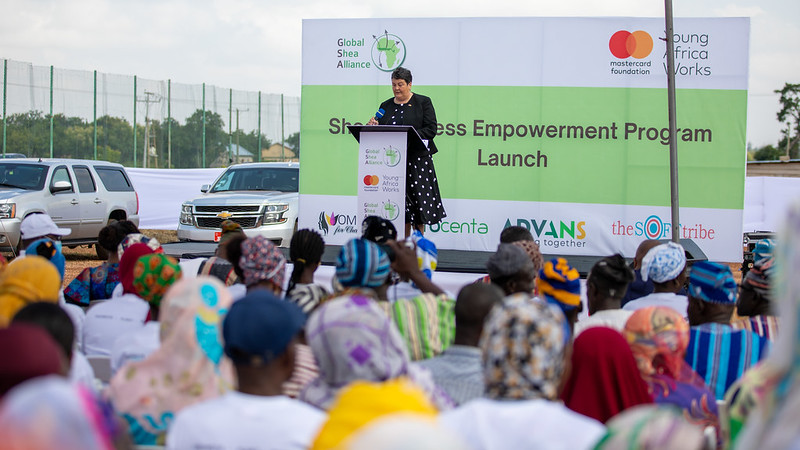 The program will work with local shea collectors to transform their informal operations into well-structured small businesses and cooperatives that can more readily achieve economies of scale to participate in the global market for shea.
Nuts For Growth also receives a $980,000 grant from the United States Agency for International Development (USAID) to catalyse private investment and expand the incomes of 20,000 women farmers in the region.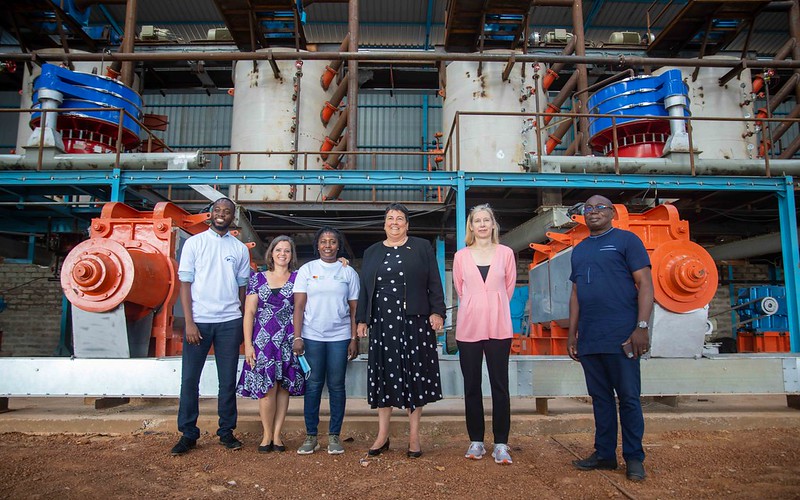 Later, meeting with USAID Women in Agriculture Platform representatives, Ambassador Palmer heard about their concerns and challenges with land tenure, water management, and, most recently, fertilizer scarcity.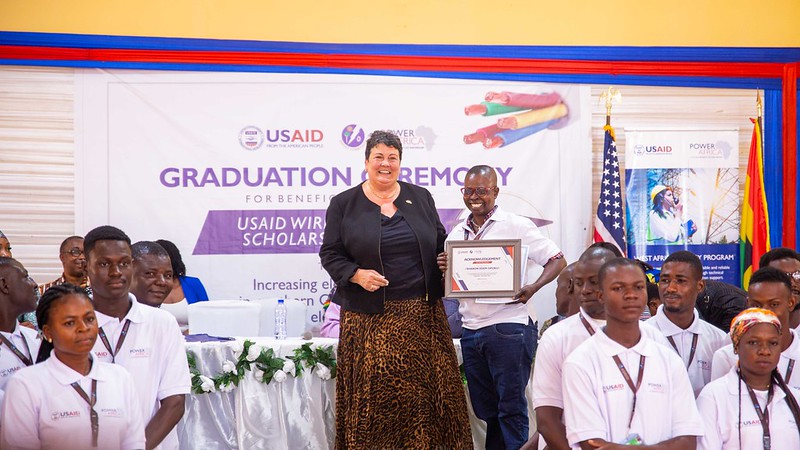 Ambassador Palmer was the keynote speaker at the USAID Wiring Artisans program graduation for 44 newly trained electrical wiring professionals.
The program focused on teaching local residents, including ten women, professional electrician skills. These trained professionals will now enter the local job market with more marketable skills.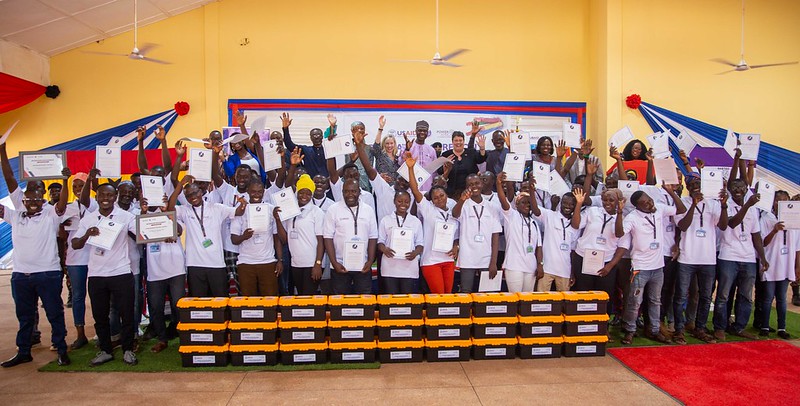 The Ambassador appreciated the contributions they would make to Ghana's economic development and celebrated the near doubling of women in the field.
She also met with local alumni of the Mandela Washington Fellowship and other U.S. Government exchange programs.
Before departing Tamale, Ambassador Palmer met with Dr Kansanwurche Azara Bukari, President of the Savannah Region Queenmothers Association, to discuss the critical role of traditional leaders in Ghana.