Kumasi High School has secured a semi-final spot at the ongoing National Science and Maths Quiz after dismissing Wesley Girls High School, a female powerhouse.
At the end of the five rounds of competition, Kumasi High School collected 43pts to keep 'Wey Gey Hey' 12 points away from victory.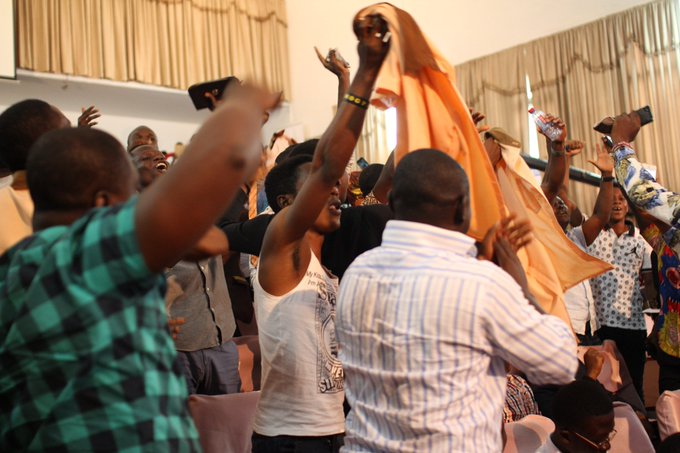 T. I. AMASS, Fomena, placed second but will find solace in the fact that it also secured bragging rights over the much-fancied Wesley Girl's High School.
'Wey Gey Hey' placed third to snuff out any chance of a girls' school winning the NSMQ for the first time ever since the competition began in 1994.
End of Contest: Kumasi High School: 43
T. I. AMASS, Fomena: 39
Wesley Girl's High School: 31
Kumasi High began the First Round on the low placing third with 11 pts with Wesley Girls' High School tying it with TI AMASS at 16 pts each.
Wesley Girls lived up to expectations in the second round with a narrow 1 pt win over now better performing Kumasi High School which moved to second place.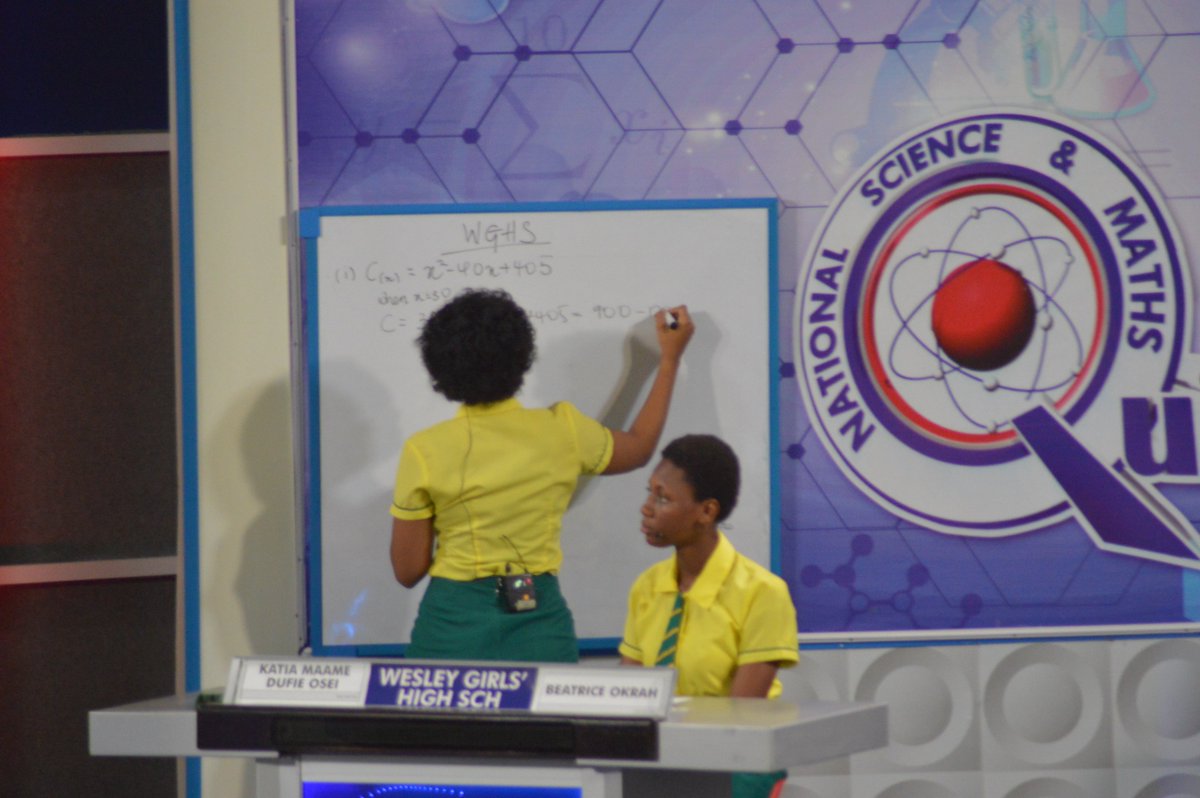 The girls used the tricky Third Round containing 'The Problem of the Day' question to extend their grip at the top.
Scores so far after the Third Round:
Wesley Girls' High School: 31
T.I.Amass, Fomena: 28
Kumasi High School: 26
But KUHISS more popular for sports than science found their stride in the Fourth Round to move from the bottom to the top and from grass to grace.
End of Round 4:
Kumasi High School: 36
T.I. AMASS, Fomena: 35
Wesley Girls' High School: 26
With Wesley Girls' SHS squandering their lead, the pyschological strength involved in trying to catch-up in the final round proved too much of a strain on the girls.
A much-revived Kumasi High backed by intimidating chants from their fans, finished off the Central regional power house.
T.I Amass kept a close touch with Kumasi High School in the fourth round but the point-acquistion machine of Abigail and Ismail decelerated in the final round to hand their Ashanti regional neighbour KUHIS a semi-final spot.
DISCLAIMER: The Views, Comments, Opinions, Contributions and Statements made by Readers and Contributors on this platform do not necessarily represent the views or policy of Multimedia Group Limited.