Media organisation, Media General Ghana Limited, has congratulated The Multimedia Group Limited on its 25th Anniversary.
A congratulatory message, coupled with a customised cake was evidence of the good wishes to Ghana's oldest private media enterprise, The Multimedia Group.
A special delegation from Media General who are operators of TV3, 3News, Onua FM among others, was sent on Monday to join The Multimedia Group celebrate its silver jubilee and wish them more years of media excellence and success.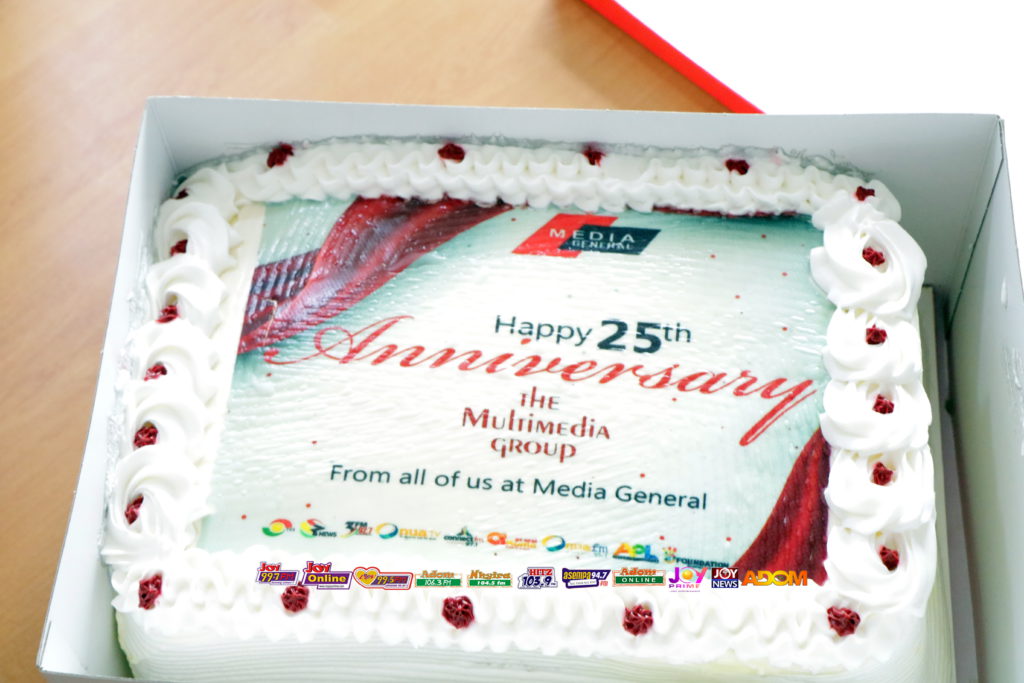 The cake presented by Media General to congratulate the Multimedia Group
Some delegates from Media General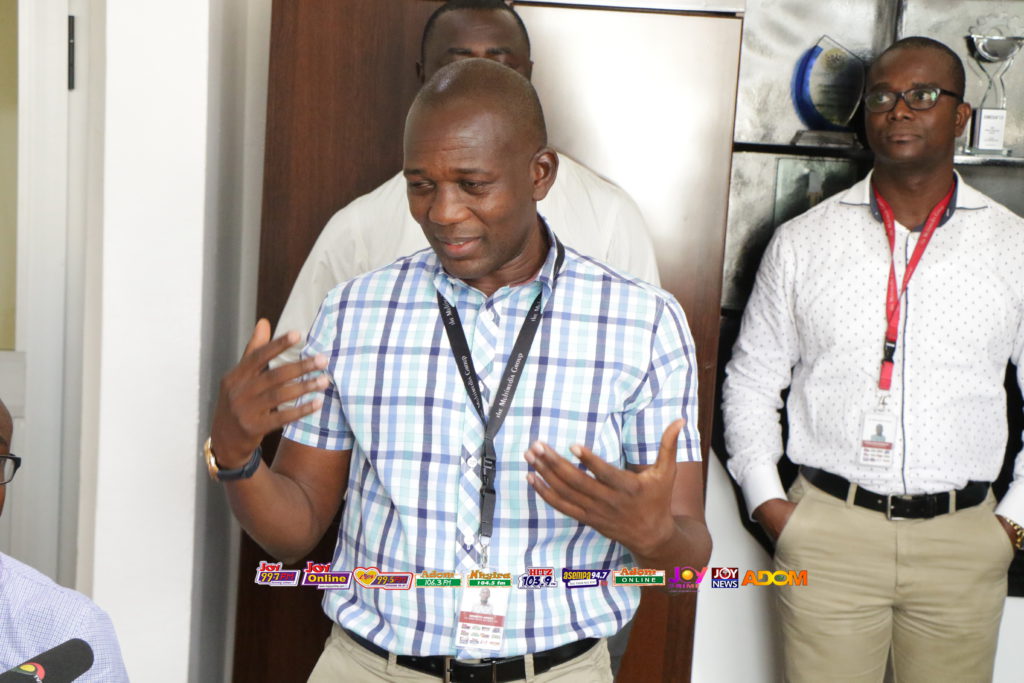 Chief Operating Officer of the Multimedia Group, Ken Ansah, (right) addressing the delegation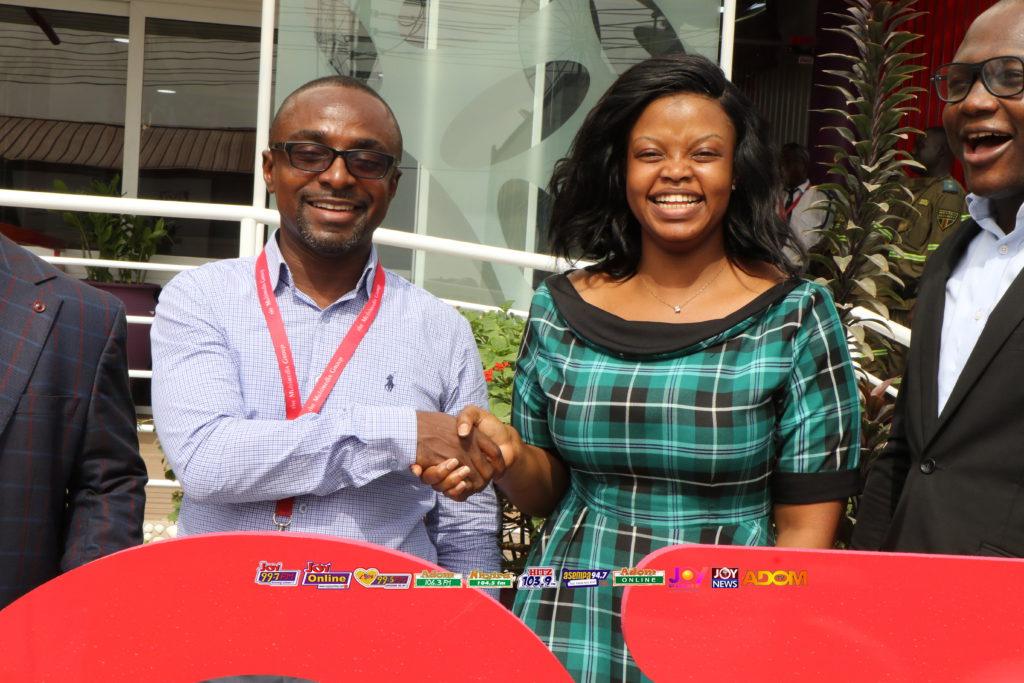 Chief Human Resource Officer of the Multimedia Group, Nana Elegba, in a handshake with Media General's Ayisha Yakubu.
(From left) CEO of Media General, Winfred Kingsley Afful, Chief Human Resource Officer of the Multimedia Group, Nana Elegba,Ayisha Yakubu and Alfred Ocansey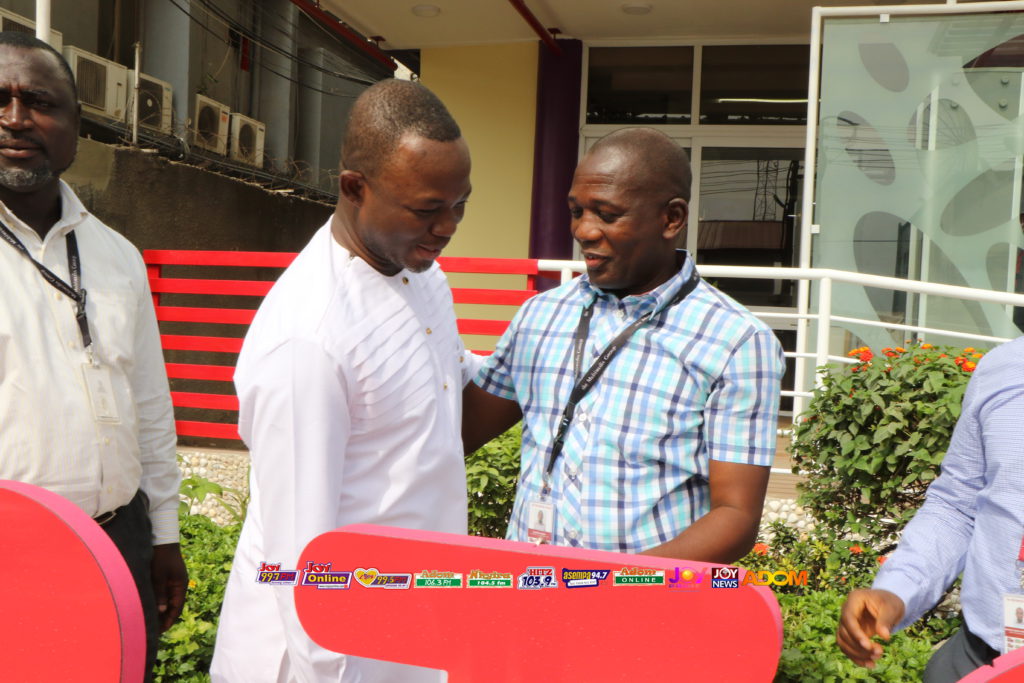 Chief Operating Officer of the Multimedia, Ken Ansah (right) in an interaction with a member of the Media General Delegation, Francis Doku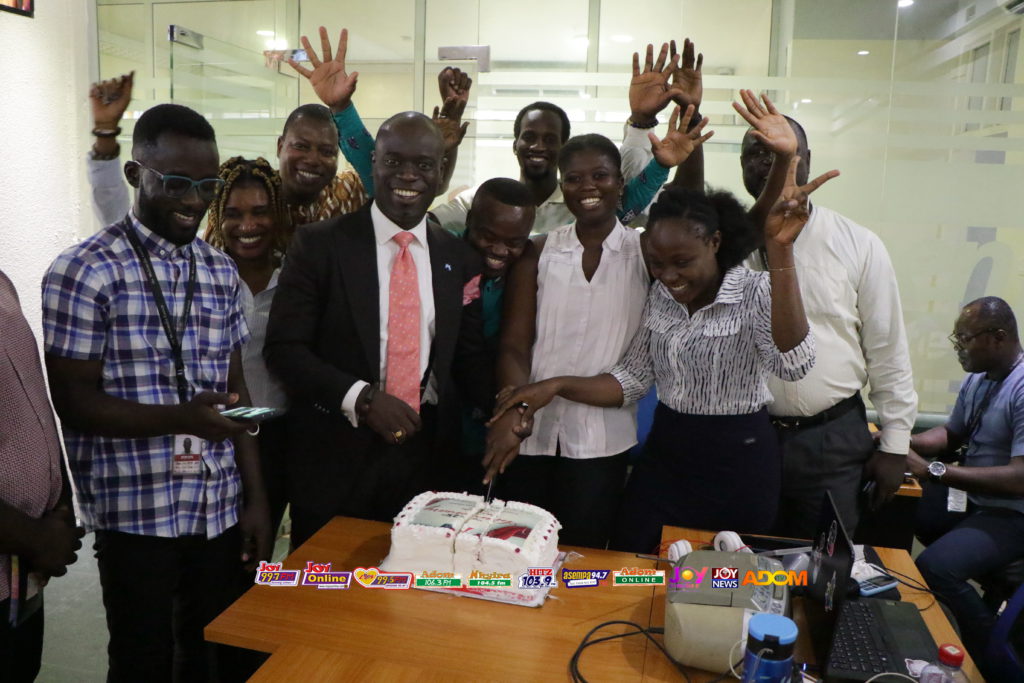 Some team members of MGL cut the cake presented by the Media General delegation