The 2020 National Science and Maths Quiz (NSMQ) team of the Presbyterian Boys' Secondary School (PRESEC)-Legon has donated ¢20,000 towards acquiring a bus to be dedicated for the NSMQ competition.
The NSMQ Bus Project, which is being embarked on by the global alumni executives of the school, is in response to the request for a dedicated bus that will be used by successive NSMQ teams to facilitate their movements in preparing for competitions.
"In a move that took Global Alumni Executive by surprise, members of the 2020 NSMQ team and handlers made two donations of ¢10,000 each as their contribution toward the NSMQ Bus project," a Facebook post by the Presec alumni group announced.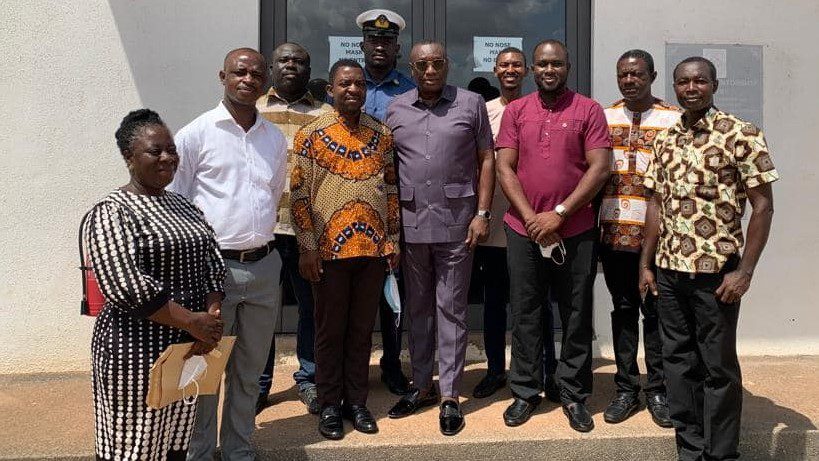 Presec-Legon won the 2020 National Science and Maths Quiz (NSMQ) after slaying OWASS and Adisadel College to win the trophy for the sixth time, a crucial victory that ended their decade-long drought.
Part of the financial rewards the team and its handlers earned from Primetime Limited were donated on Wednesday, October 27, towards the purchase of the bus.
The NSMQ tutors spearheaded the donation, including Afram Dzidefo, Obed Ackom and Benjamin Sarpei Nunoo.
The occasion's significance saw the school administration and management led by Emmanuel Akyemvi, George Ankomah, Francis Boateng and Michaelina Quaye, who donated on behalf of the NSMQ team and their handlers.
The Presbyterian Boys' Secondary School is one of the seeded schools that will later join the competition at the one-eighth stage when the 54 qualifying schools from the Preliminary Stage have been determined.
"We are calling on all well-meaning 'Odadees' to recognise the sacrifices of the team and its handlers and accordingly donate to make the bus acquisition a reality," the alumni group appealed.
A total of 27 winners from the one-eighth Stage would compete at the Quarterfinal Stage, out of which nine schools would progress to the Semi-final Stage.
Three schools would make it to the Final Stage to compete for the much-revered Championship title from the Semifinal Stage.
The 2021 NSMQ season started on October 26 and is expected to end on November 26, 2021.
Already, Chemu SHS, St. Thomas Aquinas SHS, and Odorgonno SHS have qualified for the one-eighth stage of the contest.