The Vice-Presidential candidate of the National Democratic Congress (NDC), Prof. Naana Jane Opoku Agyeman has called on the people of Ejira Sekyere Dumase to vote for the NDC government in a rally held on Sunday, October 18, 2020.
Prof. Jane Naana Opoku Agyeman together with her team visited the chief's palace to pay courtesy to the chiefs of the town after which they headed to the rally grounds.
Prof. Jane Naana Opoku Agyeman was greeted with loud chants of "Mahama Afa", and "Maame O' Dendey" "Ɛyɛ Zu! Ɛyɛ Za!" as she mounted the stage. She shared the podium with the incumbent Member of Parliament, the Parliamentary Candidate for the National Democratic Congress in the constituency, Hon. Bawa Braimah, the Spokesman for the Zongo Community of Ejura Sekyere Dumase and other NDC and community stalwarts.
In her address to the cheering crowd, Prof. Jane Naana Opoku Agyeman touched on the need for respect and recognition that everyone was important and had something in them that could contribute to the development of Ghana adding that the politics of the NDC is development-oriented politics, pointing to developments that had taken place in the constituency during the previous NDC administration.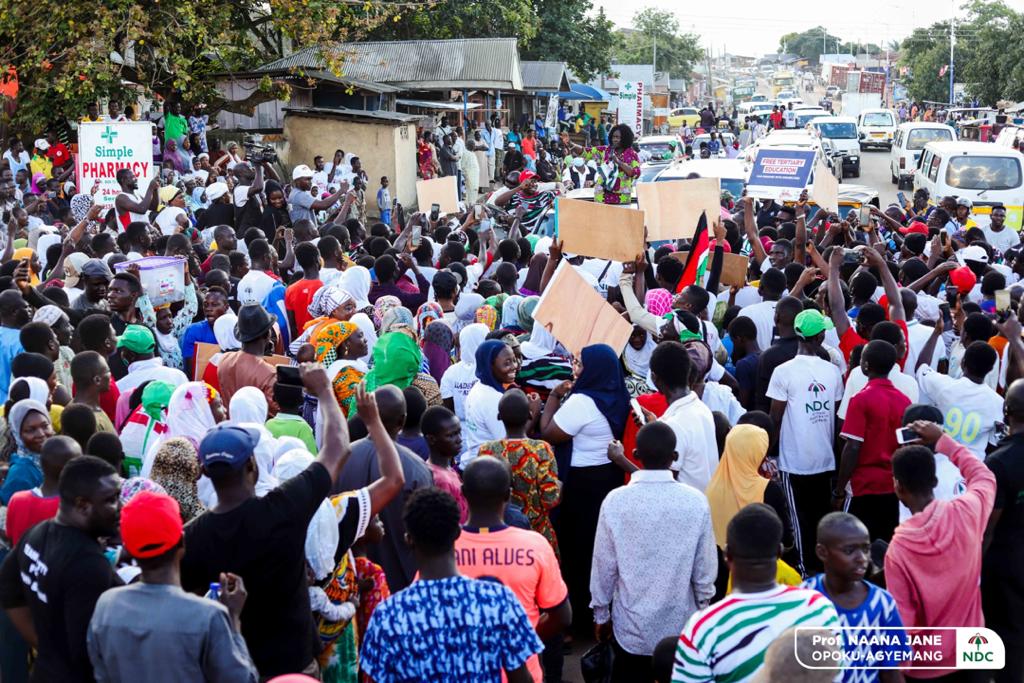 Prof. Jane Naana Opoku Agyeman on her campaign, promised Small Scale Loans for businesses as well as the construction of a market complex to ease transactions by the women of Ejura Sekyere Dumase because the NDC government cherished and respected women.
She ended her address by calling on the people to vote for the NDC because the NDC government was honest in its dealings and would never deceive the people.