The Rawlings Foundation will hold an exhibition and theatre performance on Saturday, June 4, to commemorate the 43rd anniversary of the 1979 uprising.
In a statement issued by Kobina Andoh Amoakwa, the Foundation said it will host the activities "in order to contribute to the historical chronicle of the uprising and historical moments in Ghana's history that led to the Uprising."
The event is scheduled to take place at the Ghana Academy of Arts and Sciences on Saturday at 5 pm.
"This offers an opportunity for interaction and discourse, and also serves as an academic exercise particularly in the fields of research, history, politics and African studies.
"June 4, 1979 was a spontaneous reaction. The theatre performance hopes to relive the circumstances of the uprising and help to better chronicle the occurrences of the period," the statement highlighted.
On June 4, 1979, Ghana was ushered into its morning life with an announcement on radio by Flight Lieutenant Jerry Rawlings of a change in government by the Armed Forces Revolutionary Council (AFRC).
The June 4 Revolution, otherwise known as June 4 Uprising, arose out of corruption, bad governance and frustration among the general public.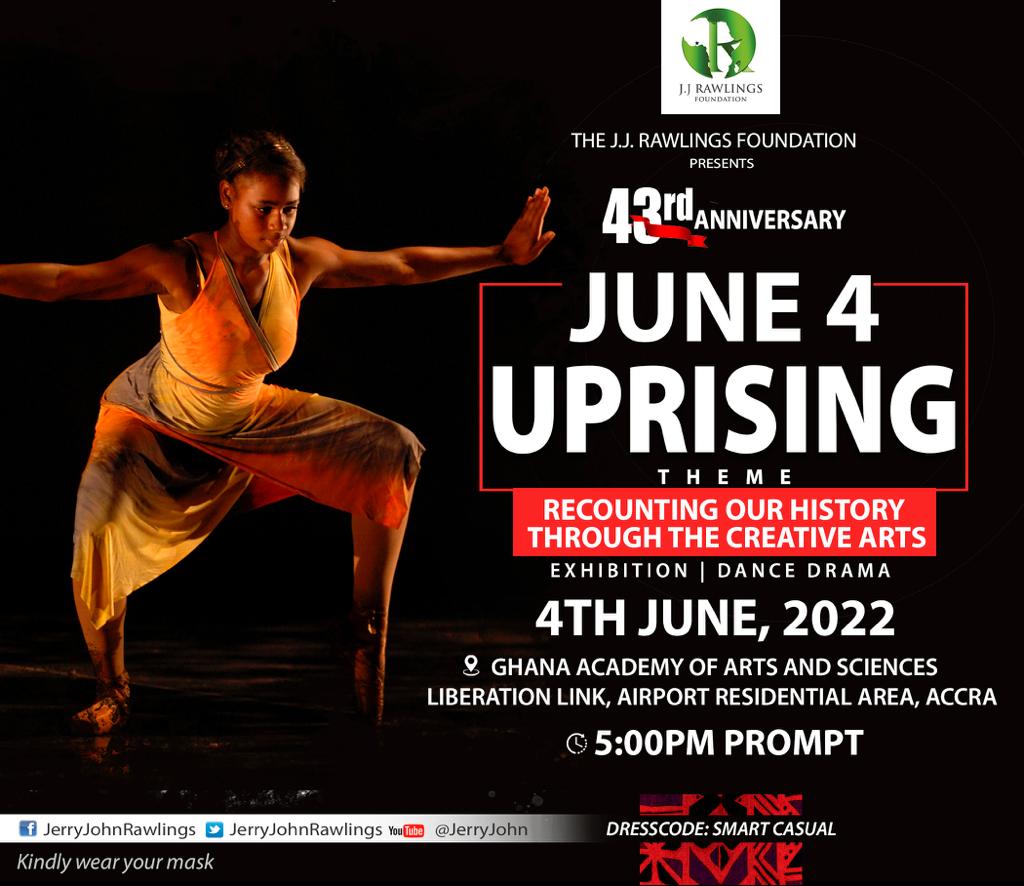 Flt. Lt. Rawlings and six other accused of the May 15 attempt were forcibly released from jail and that served as a background for the June 4 revolution, the Foundation recounted.
"May 15 and June 4, 1979 brought the difficulties facing the nation to the fore and challenged the youth, particularly student groups and the junior ranks of the Armed Forces and the country at large, to take their destiny into their hands and change the course of Ghana's history."
DISCLAIMER: The Views, Comments, Opinions, Contributions and Statements made by Readers and Contributors on this platform do not necessarily represent the views or policy of Multimedia Group Limited.