Matilda Agamu, a recovered Covid-19 patient in Bolgatanga who had suffered stigma despite recovering, has begun work as an advocate against the stigmatization of recovered patients.
Matilda Agamu had to deal with stigmatization from some community members due the misfortune of her becoming the first coronavirus patient in the Upper East Region.
Now the Rural Initiatives for Self-Empowerment (RISE) Ghana, an NGO based in the region, has brought Matilda onboard their community outreach as a Handwashing and Anti-Stigma Awareness Champion.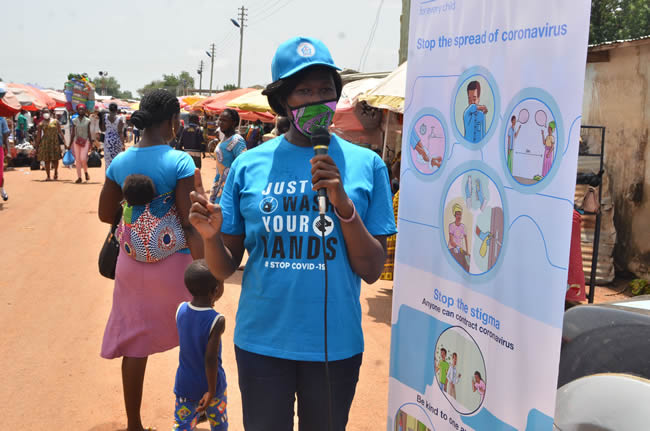 Not even the fact that she was declared recovered by the Ghana health service and discharged from the hospital would deter people from discriminating against her and family.
After her plight was reported on JoyNews, Matilda's life changed from one of scorn and distress to a life filled with compassion from well-meaning persons who had heard her story.
The last time Joy News spoke with Matilda, she talked about her plans of becoming an anti- stigma ambassador for Covid-19.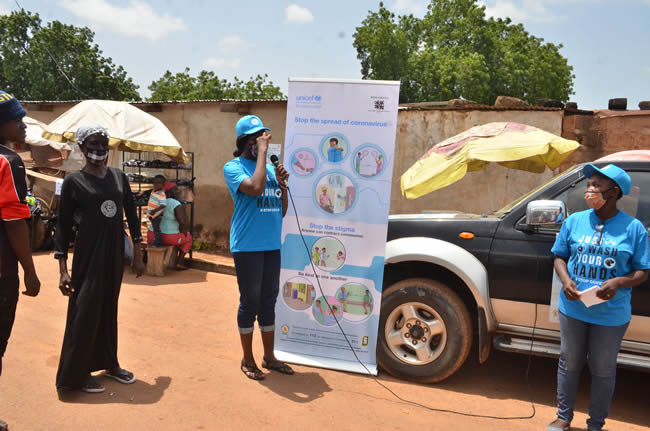 "The NCCE came (after the Joy News reports) and took me out to radio stations and we spoke about stigmatization to the youth. I want to continue to talk to everyone to stop discriminating against people because they tested positive for COVID-19," Matilda said.
The Rural Initiatives for Self-Empowerment (RISE) Ghana have provided another platform for Matilda to reach out to the general public with her advocacy.
RISE Ghana is an NGO based in Upper East Region and working to promote human rights and sustainable development for all.
The organization is currently implementing a Covid-19 emergency response project with the objective of reaching out to at least 1. 5 million people with the needed knowledge, attitudes and skills to stop the spread of the disease and prevent stigma.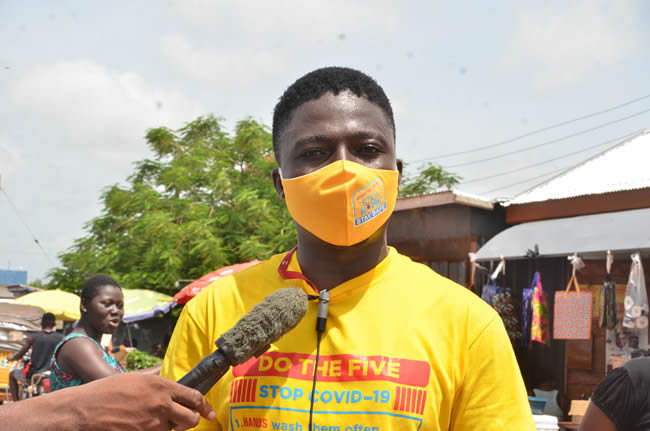 Programme Assistant at RISE Ghana, Harisu Laminu said; "the president and the World Health Organization have given us some protocols we should follow to prevent the spread of Covid-19. So, UNICEF is supporting RISE Ghana to help in the advocacy"
Laminu added, "we all know one of the ways coronavirus is spread is through contaminated hands so we are promoting handwashing here (in the Bolgatanga market), using an infotainment session. We want to introduce people to the tippy-tap and how easy and cost-effective it is."
RISE Ghana decided to bring Matilda Agamu onboard this project to serve as a Handwashing and Anti-Stigma Awareness Champion.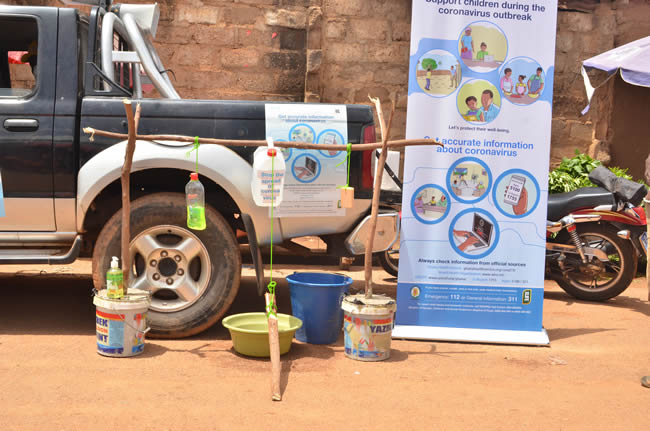 "We saw Matilda and thought (based on her previous experience) she will be a good ambassador because stigma is something that is affecting us a lot," Harisu Laminu said.
A confident Matilda Agamu stepped up to the new challenge, stood boldly in front of a crowd of traders in the Bolgatanga central market and did what many would be scared to do.
Speaking in the local language, she openly revealed her identity and her previous Covid-19 status before going on to deliver her message.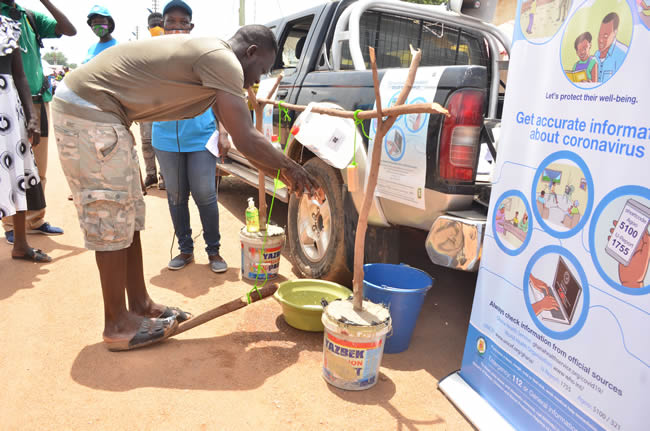 She told an obviously-shocked but curious crowd how stigmatization nearly destroyed her life and urged them to show compassion to people they may know; who recover from the coronavirus.
Speaking later to JoyNews, Matilda Agamu said she has gladly accepted the task given her by RISE Ghana because she did not want anyone else to go through the kind of stigma she experienced.
"What I went through was not easy. Especially my eight-year-old daughter (who was stoned by other children because of her mother). I can never forget that. So, I want Ghanaians especially the children to understand that stigma is not the best", Matilda said.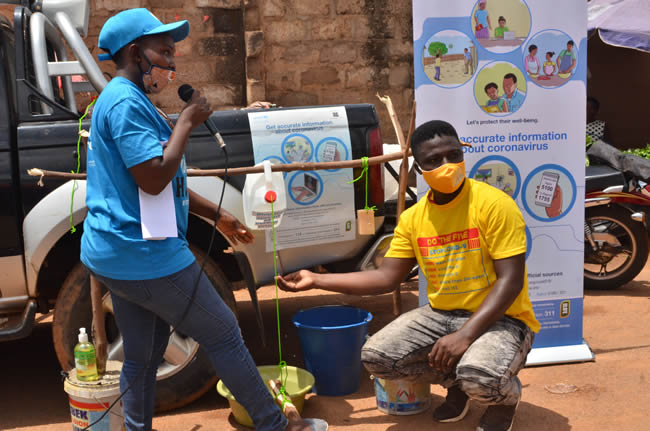 She added that she also wanted everyone to know that "coronavirus is real".
RISE Ghana presented Matilda with some educational materials to help Matilda continue with her advocacy.
The community outreach being embarked on by RISE Ghana is part of UNICEF-Ghana's Emergency Response on Covid-19 under its Communication for Development in the Upper East and Ahafo Regions.