You have heard me celebrate a new law set to bring a great deal of sanity in land management or real property acquisition and related matters in Ghana. You may not have thought about it that "[w]omen do two-thirds of the world's work. Yet they earn only one-tenth of the world's income and own less than one per cent of the world's property. They are among the poorest of the world's poor."
That is a former President of the World Bank Group, Barber Benjamin Conable Jr. monetising the work women do. And respected lawyers championing women's rights, Sheila Minka-Premo and Dr Angela Dwamena-Aboagye told me recently that this sinful state remains true for most women even today. It is no surprise, therefore, that good people are super excited about the new law's mandatory requirement for a spouse to secure the written consent of the other spouse before selling, leasing, mortgaging, exchanging, transferring, giving away as a gift or engaging in any transaction whatsoever to dispose of an interest in land acquired during the marriage.
The law's presumption is that property acquired during the marriage belongs to both couple jointly unless a contrary intention is expressed in a written agreement. Again, if a spouse – say a man attempted secretly to register such joint property in his name, the Lands Commission will not permit it. Some people are not at all amused about this new regime. But sorry, we can't help you. The Legislator made it and the President accented to it on December 23, 2020. So, it is a law and must be obeyed. Now if you engaged in the fraud of selling land that does not belong to you as though it were yours, you commit a crime and you will be forced to pay ¢84,000 – ¢180,000 and/or be thrown into jail for seven to 15 years.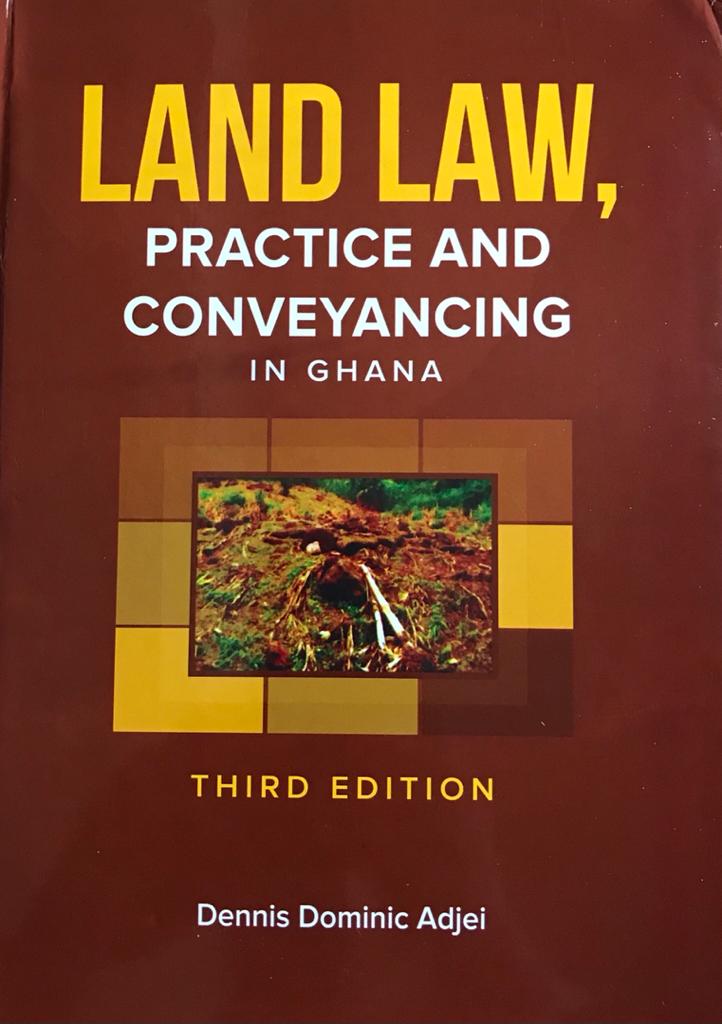 The same sanction in Section 277 goes for people who engage in land transaction without authority and those, including chiefs, who are in the fraudulent conduct of selling one piece of land to two or more people. But here is my bigger joy, the trainer of lawyers and judges and prolific author of legal texts, Sir Dennis Dominic Adjei of the Court of Appeal has explained this new law in a new book to the understanding of even the untrained mind. I spent Thursday night and much of Friday discovering law that truly empowers in the 645-page book; LAND LAW, Practice and Conveyancing in Ghana – 3rd Edition.
It also teaches us how a historic development dictated by the Land Act, 2020 (Act 1036) will happen this year. By this law, while the State is not allowed to occupy your land for more than ten years without acquiring it and paying compensation, the President will receive a report from a Management Committee of the Lands Commission latest by 23rd June to trigger an Executive Instrument that will return some lands taken by the State before 1992 to their original owners. That's your legal light. Get more in Justice Dennis Adjei's book on land law in Ghana.
Samson Lardy ANYENINI
March 27, 2021 Issue#11