Donations have poured in beyond the targeted £40,000 needed for the surgery of popular artist Emmanuel Apraku aka Ray Styles.
A collaborative effort by social media users and celebrities to raise funds may see him returning back to good shape after a liver surgery which can now be paid for.
The young artist has been critically ill from liver cancer, causing him to lose a considerable amount of weight.
A GoFundMe account which was created in addition to mobile money and bank accounts to receive contributions has been credited with a total of $71,819 from sympathisers in less than 24 hours.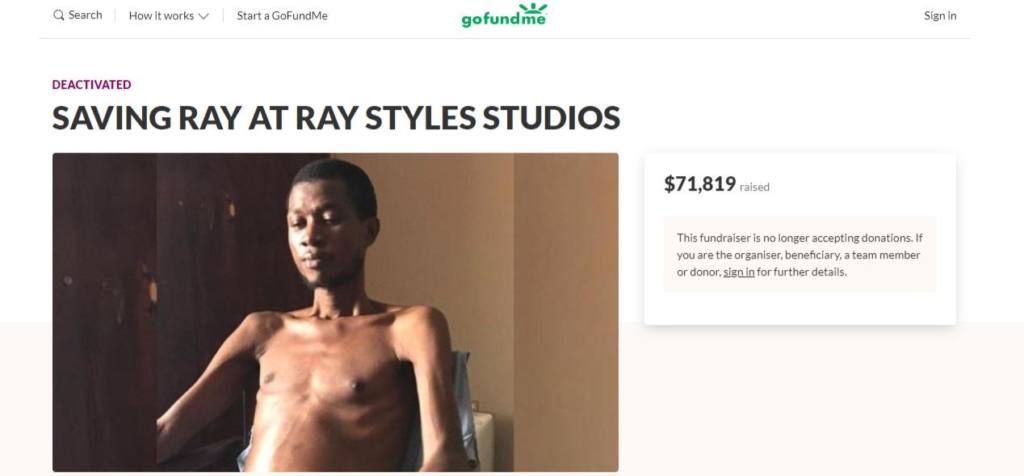 On the back of this, social media users are supporting him with prayers as he readies to go for the surgery that would improve his condition.
Hashtags have been set up for this purpose including; #PrayForRay #RayMustLive #RayOfHope #RayWillSurvive among others.
The owner of the famous 'Penciled Celebrities' brand is known to actively support numerous social awareness campaigns through his art.