Health delivery in the Akatsi South District has become a challenge especially with regards to decent accommodation for workers and staffs of both the hospital and the health directorate.
Housing facilities which started few years ago is stalled making it very difficult for staff to work due to unavailability of decent accommodation near the hospital.
According to some staff, some practitioners posted to the facility have left adding that the situation is also heavily affecting service delivery.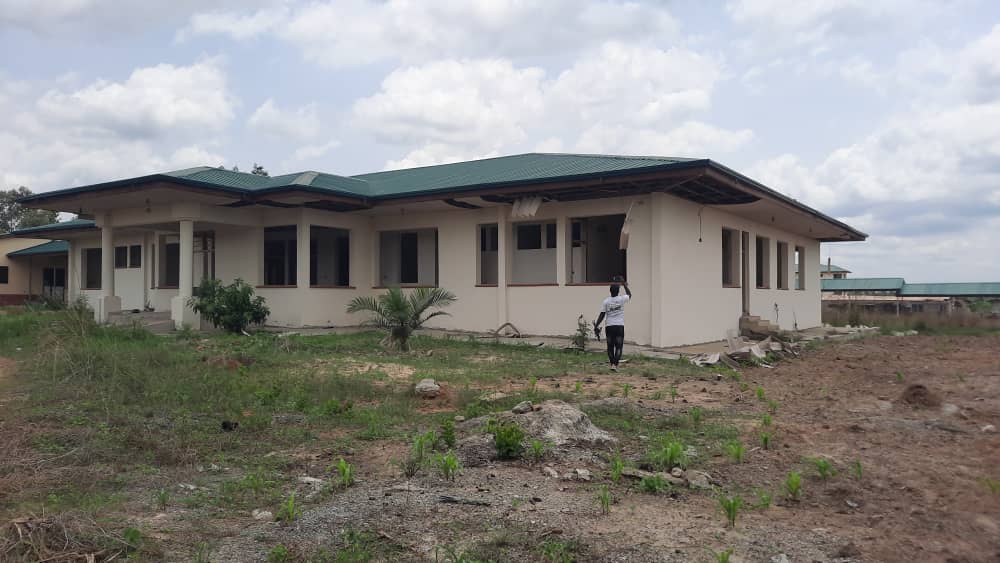 Construction of flats for the staff including expansion of the hospital theatre, wards, senior staff bungalows and mortuary facilities are at standstill.
The projects which also comprised female and male wards, 40-rooms storey building for staff, 2 senior staff bungalows, laundry block, recovery ward, theatre and a mortuary department started in 2013 and was expected to be completed in 2016. 
The contractor, according to a worker who spoke to JoyNews on condition of anonymity, left the site since 2016.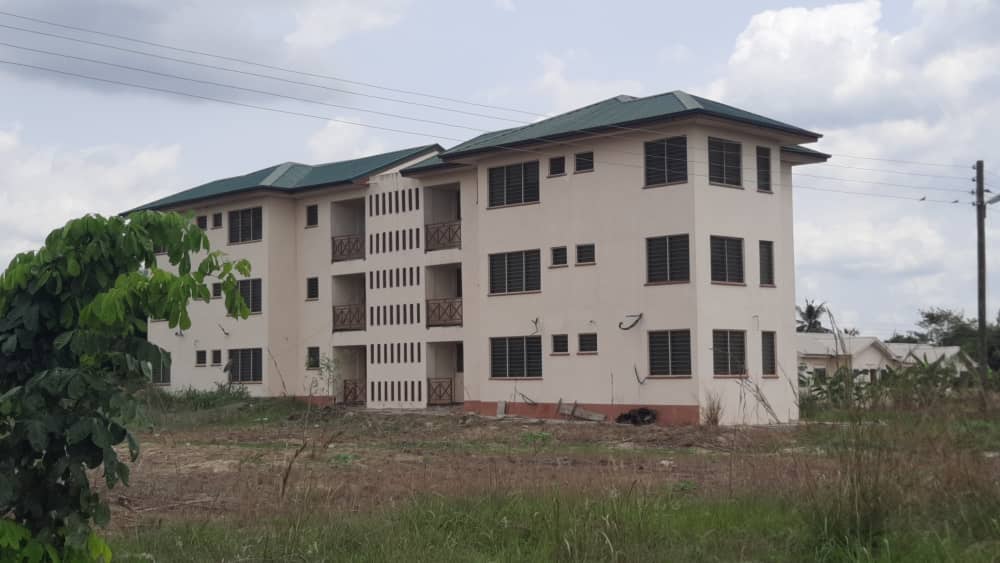 Paintings on the walls are almost faded, and weeds are taking over the entire facility. The ceilings are partly removed, items stolen from the rooms and algae growing on most parts of the buildings.
The hospital, however, spends ¢30,000 annually on staff accommodation alone whiles the flats are left to rot resulting into waste of resources.
"Some of us stay very far from the hospital and when there is an emergency at the hospital, it becomes a problem due to the distance between the hospital and our rented residences," a staff lamented.
Aside the accommodation issues, the main hospital also lack medical superintendent office and recovery ward, making work difficult for the workers in the Akatsi Hospital.
A senior staff, JoyNews gathered, died as a result of lack of recovery ward to monitor his recovery progress.
"And in the absence of the recovery ward, diagnosed patients who are supposed to spend more days in the hospital for further treatment are asked to go home for cultural medication, to pave way for new patients to get admission" a staff lamented.
Akatsi South Health Director, Dr George Nyarko said the situation is not good and has called on the government to quickly complete the project to accommodate the staff .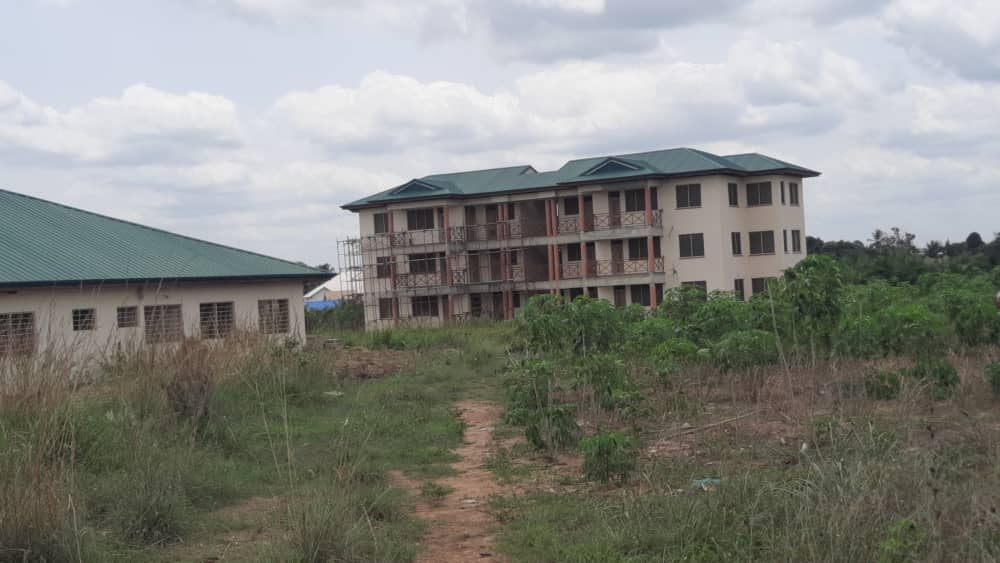 According to Dr Nyarko, having the staff on the premises would improve quality health delivery. 
He stressed that it is very important for the projects to be completed as as soon as possible to enable the staff to work efficiently and effectively. 
The hospital commenced operation in 1994 as a dental clinic but, became a health centre in 1996 and was later upgraded to the level of the District Hospital in 2006 with a current critical staff strength of six medical doctors who are approved to train house in surgeons.