The Sunyani East MP in the Bono Region, Kwasi Ameyaw-Cheremeh, has put up three school buildings for three communities in the Sunyani Municipality.
A two-unit KG block with a 4-seater water closet, an office, and a reservoir each, has been built for Adidaase and Atuahenekrom, and a six-unit classroom block with ancillary facilities also at Abesim Presbyterian primary school.
The facilities are meant to bridge the infrastructure gap between those in the cities and the less privileged communities.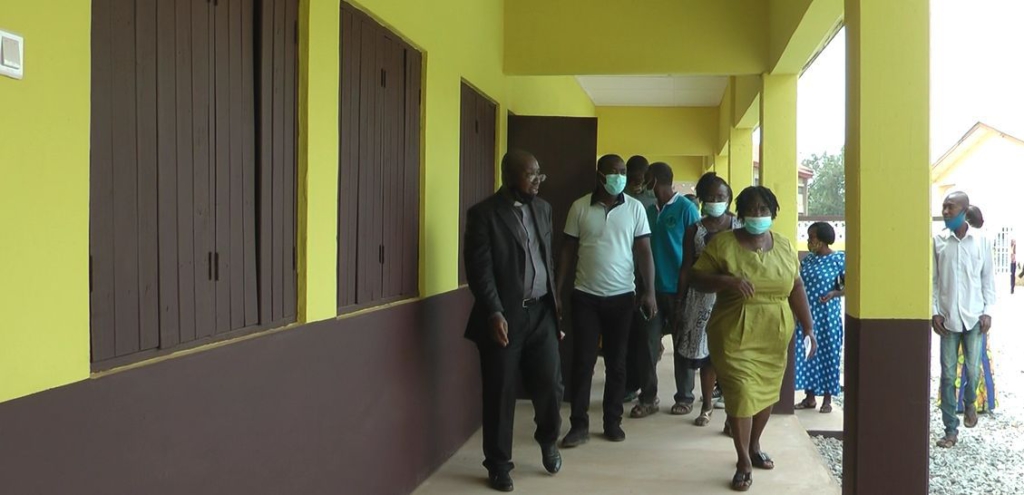 It will also make education accessible to all children of school-going age, irrespective of their location.
This is because farming and deprived communities continue to lag in many infrastructure developments in the municipality and educational infrastructure is no exception.
Children of school-going age at Adidaase community, trek miles to access education at Atuahenekrom. The situation was not encouraging for children, some as young as five years, to attend school.
At separate inauguration ceremonies for the three different classroom blocks, Ansu Kumi, Sunyani East constituency secretary of the NPP, speaking on behalf of the MP said, Kwasi Ameyaw-Cheremeh has emphasised his resolve to help make quality education accessible for all in his constituency. 
He said the MP believes education is the solution to the challenges confronting the society, and, "he will always collaborate with the right authorities to ensure that his constituents get their fair share."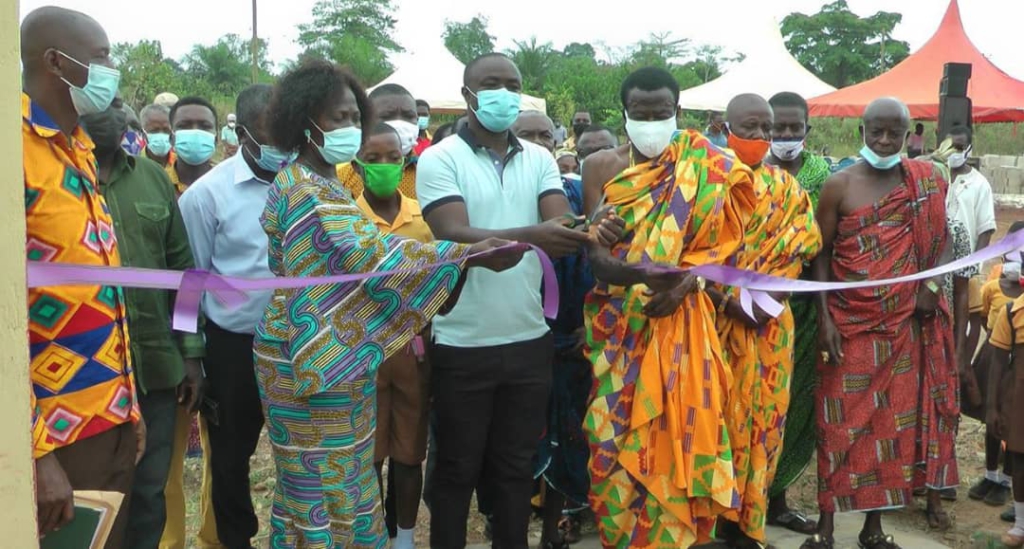 He, however, urged parents to take advantage of the numerous educational interventions to send their children to school and ultimately secure a brighter future for them.
Mr Kumi said the MP always wants to be a politician with a difference, and it does not come as a surprise that even after elections, projects are being inaugurated.
"We have several projects at various stages of completion within the constituency waiting to be inaugurated and used by the very people who continue to have faith in the MP to deliver on his promises," he revealed.
The Gyaasehene of Adidaase, Nana Kwasi Donkor said, a new school in their community will encourage children to attend since they would not have to walk long distances.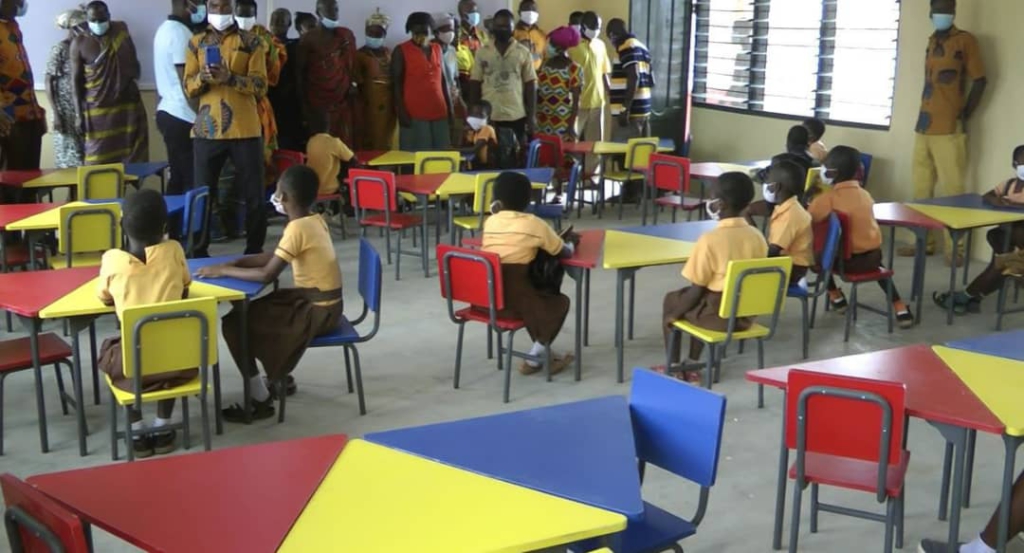 "We have over a hundred children attending school at Atuahenekrom. Some of them do that once a week due to the distance, while others do not attend school until they are old enough to trek on the dangerous road.
"But that will be a thing of the past, thanks to our MP, Ameyaw-Cheremeh. It is a big relief to us, and the other communities such as Bisiasi, Asuoagya, and Asubompan," he said.
The Sunyani Municipal Education Director, Theresa Kyere Boakye, appealed to the community and teachers to ensure proper maintenance. She said the facility is timely, at a time when social distancing is required to avoid the spread of the Covid-19 virus.
Reverend Samuel Kwabena Asamoah, District Minister, Abesim Presbyterian Church, thanked the MP and appealed for more support.
The inauguration ceremonies were witnessed by the chiefs and people of the communities and constituency executives.