SYNLAB Ghana is pleased to announce a series of branch openings and branch upgrades. These include a new laboratory in Sunyani and upgrade on Korle-Bu, Koforidua and Tema BCPs into laboratories and an additional Blood Collection Point (BCP) in Tema.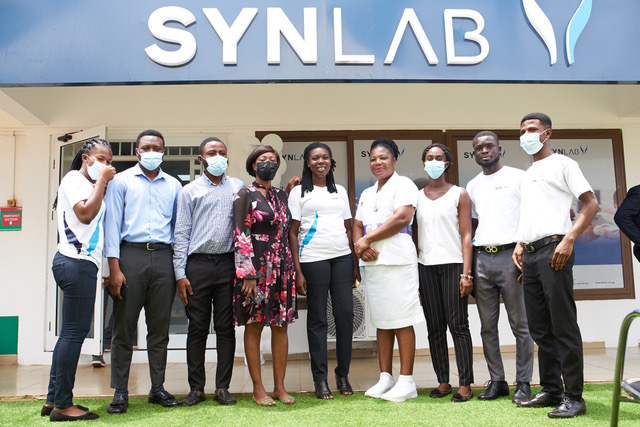 As the first medical laboratory in West Africa to achieve accreditation under ISO 15189 in 2008, we are determined to set the pace for excellence in medical diagnostics. Our international accreditation recognizes our commitment to quality, competency, and reliable results.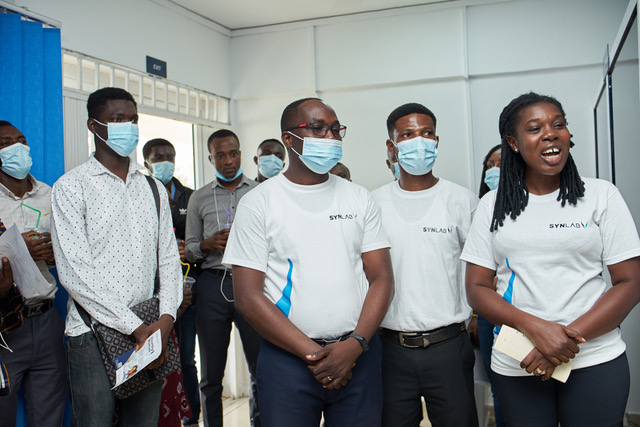 These laboratories are being equipped to have radiology services i.e., diagnostic ultrasound and electrocardiography. Our goal for opening laboratories across the country and upgrading current ones is to reduce Turnaround time (TAT) of delivering test results to improve disease diagnosis, treatment and monitoring by our medical professionals for better healthcare delivery services.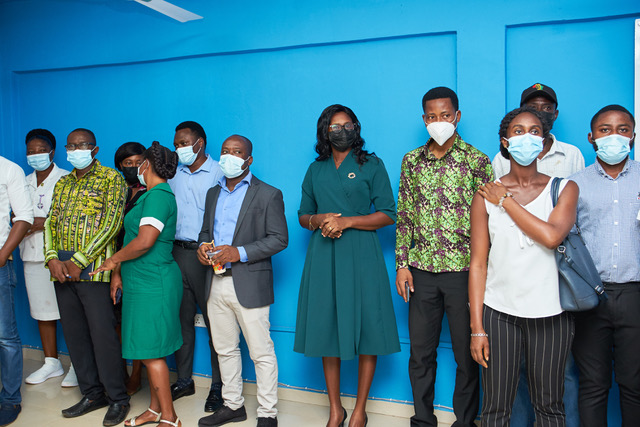 With the support of our foreign partners in Germany, Spain, Turkey, Belgium etc., we offer a portfolio of 5,000+ laboratory tests ranging from the most basic to the most advanced genetic tests.
These tests include:
Protein C & S,
Factor V Leiden,
JAK2 mutation diagnostic,
Chromosomal analysis in abortion material or whole blood,
Anti-drug antibodies,
Anti-phospholipid antibodies,
ENA panel, Specific allergies (RAST),
Hepatitis B genotyping and resistance test,
HIV 1 or 2 RNA genotyping and resistance test,
Viral loads,
BCR-ABL,
BRCA,
Free PSA,
Prostate Cancer Antigen – 3,
cardio genetic testing,
NIPT from 11th week of gestation for sickle cell anemia,
comprehensive newborn screening,
histopathology,
Cytopathology, etc.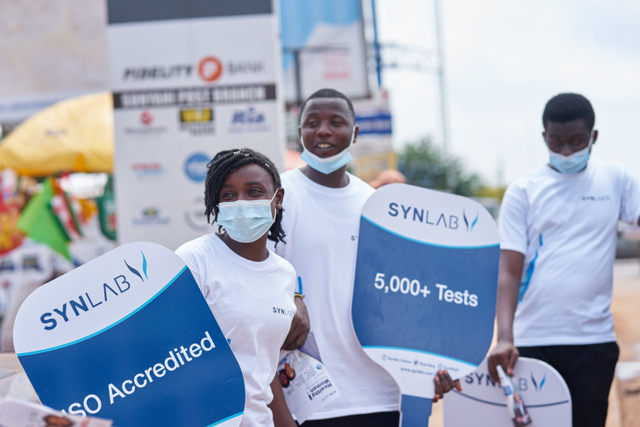 Synlab Ghana has offices in Accra, Tema, Kumasi, Takoradi, Koforidua and Sunyani. For more information about Synlab Ghana, visit our website: www.synlab.com.gh