Former Deputy Communication Minister Felix Ofosu Kwakye says the most significant projects in the rail sector are the handiwork of former President Mahama.
His comment comes in response to the New Patriotic Party's Town Hall meeting on infrastructure developments in the country where Vice President Bawumia touted his government's achievements in the rail sector.
However, debunking the Vice President's assertions, Felix Ofosu Kwakye said Ghana's improvement in the rail sector is as a result of plans and investments made by Mahama while he was in office.
He told Evans Mensah on Joy FM's Top Story Wednesday that "First of all, President Mahama put in place the Railway Master plan. It is that master plan from which all rail projects spring now.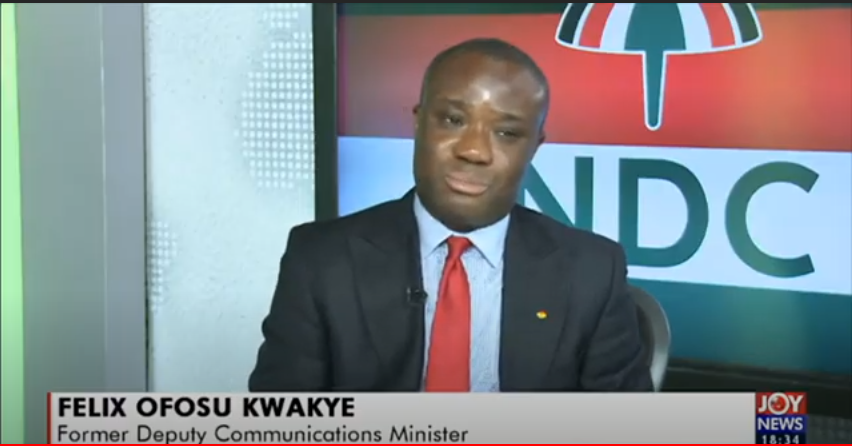 "He did the Sekondi-Takoradi-Kojokrom rail project. It's a 17.5 km project. That's three modern train terminals where people can join the train.
"Then President Mahama got ¢398 million from the Indian Exim bank for what was known then as the Tema to Akosombo rail project. It has become Tema to Mpakada because it was extended by a few kilometres."
According to Mr Ofosu Kwakye, Mahama's Tema to Akosombo rail project remains the largest investment in rail transport under the fourth Republic "if not the entire history of Ghana."
He said for this reason President Akufo-Addo cannot lay claim to the construction of that rail line, "as it is through and through a Mahama initiative."
"President Akufo-Addo merely inherited the money, and you see the way that thing works, Exim bank funded projects are such that the money doesn't even go through government's hands. The bank disburses the money directly to the contractor.
"In some instances, they actually pay suppliers to purchase materials and ship them directly to the contractor. So whether president Akufo-Addo became president or not that project was going to go on and, therefore, full credit goes to President Mahama," he added.