Daily Graphic
*Coronavirus cases arise: Enhanced contact tracing back
*we are 95% ready-EC.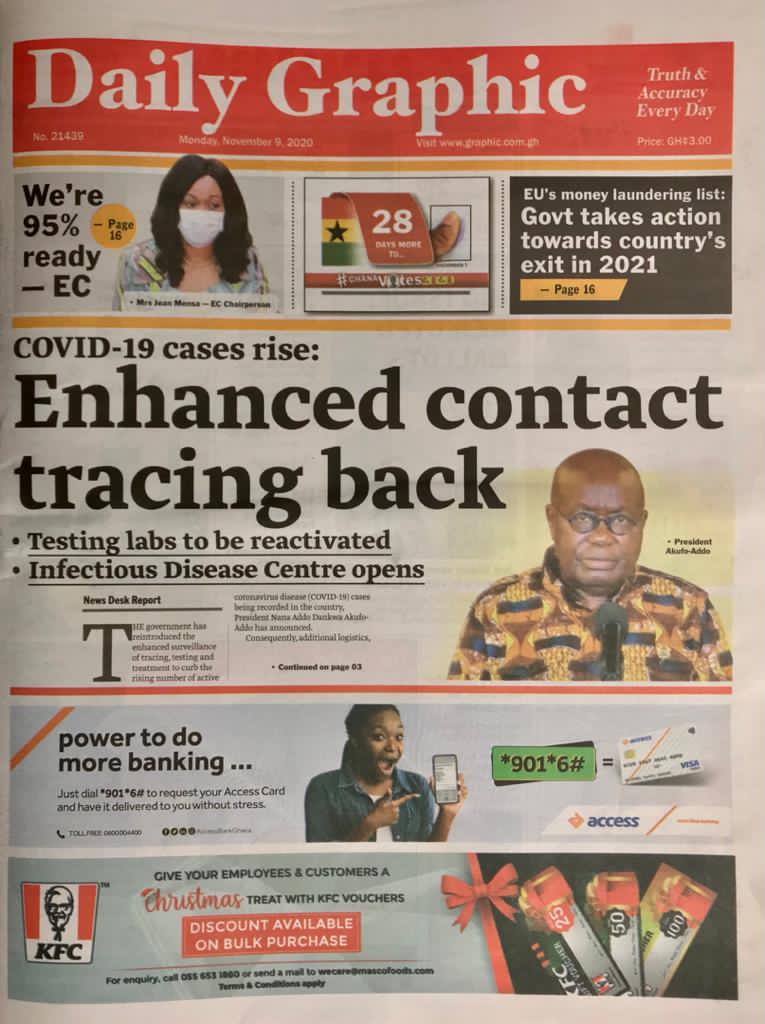 Daily Guide
*Fomena MP sacked from parliament.
*I can't decieve you-Nana.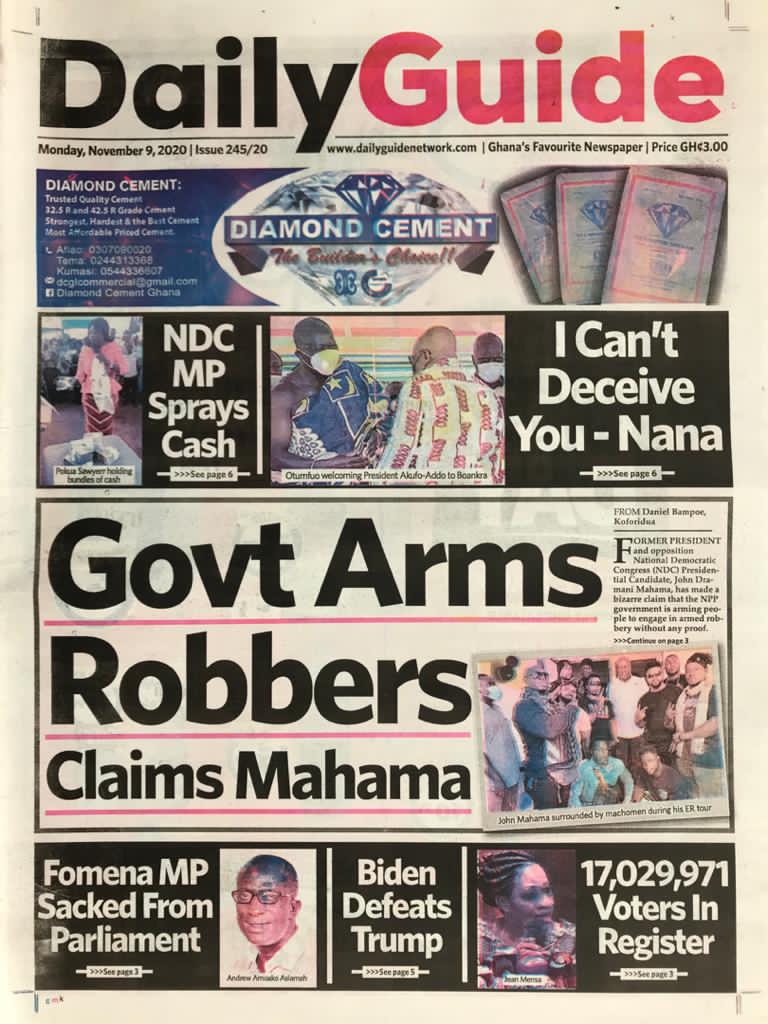 Business and Financial Times
*GEF opens today.
*Kofi Adomakoh leads GCB Bank.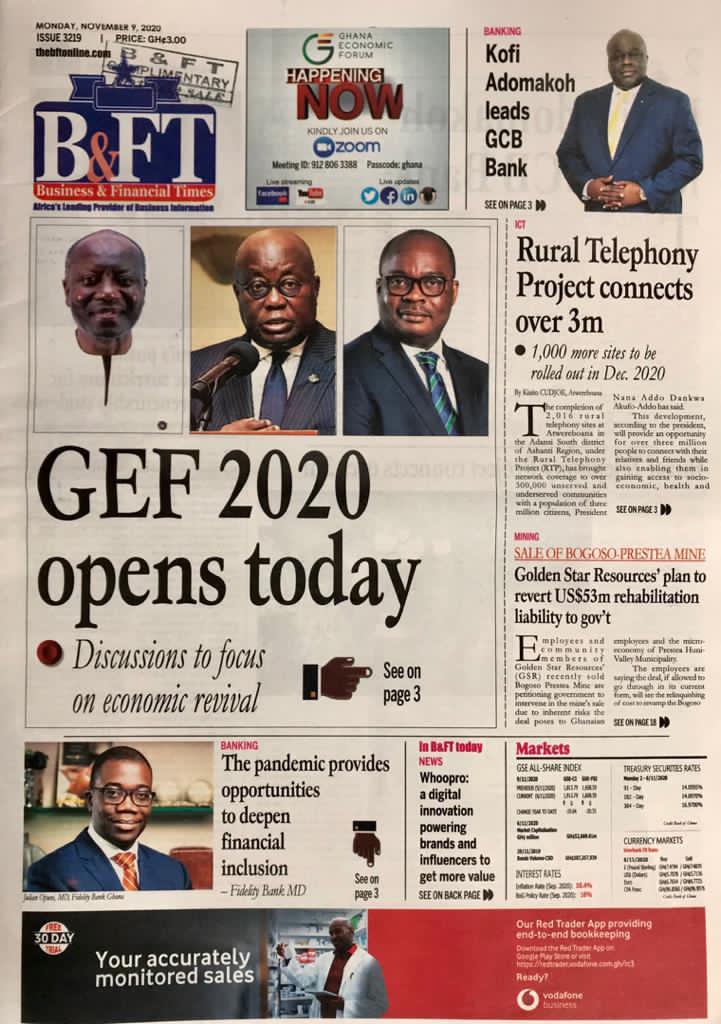 The Custodian
*Akufo-Addo congratulates Biden on 'Decicive victory'
*EC set for 2020 polls
74,800 new BVDs procured
233,632 Temporary Staff recruited.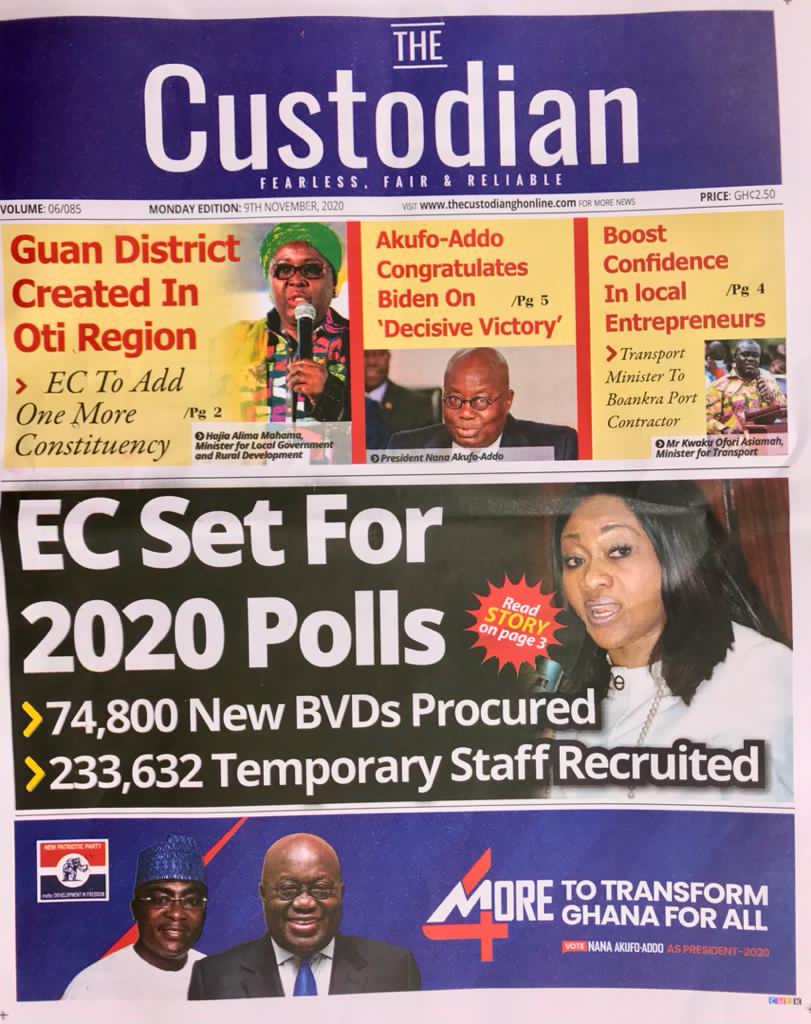 The Ghanaian Publisher
*NPP Agric policy is working
*Zoomlion Boss is Entrepreneur of the decade.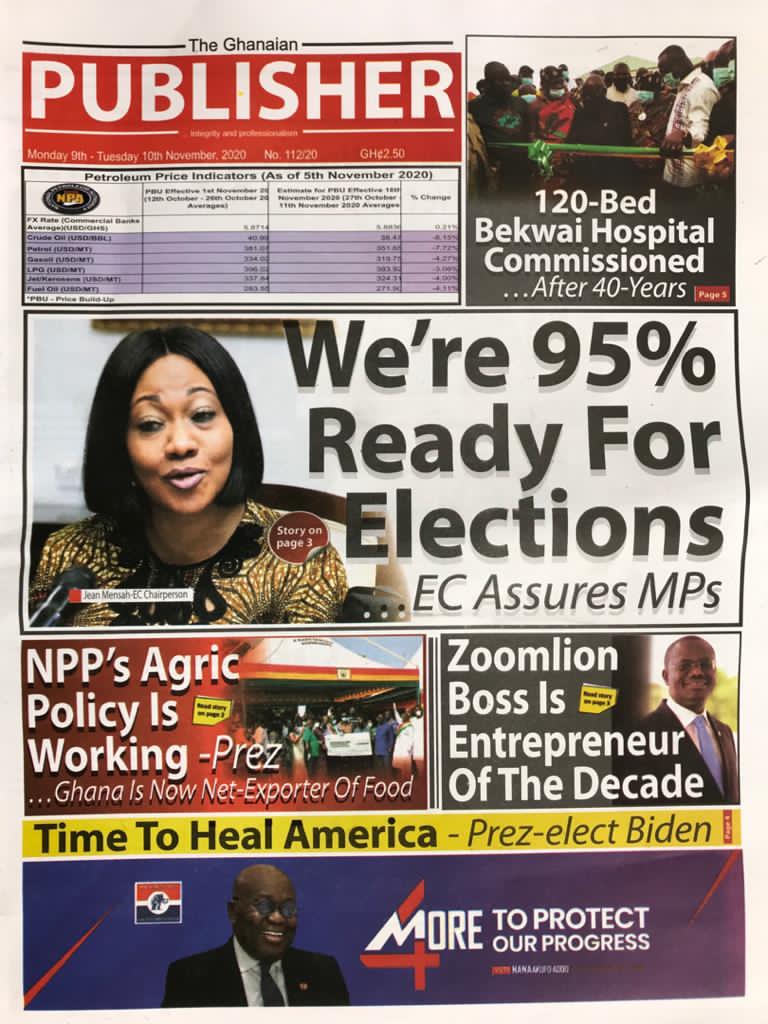 The Daily Statesman
*Coronavirus cases rising again
*President warns against indiscipline.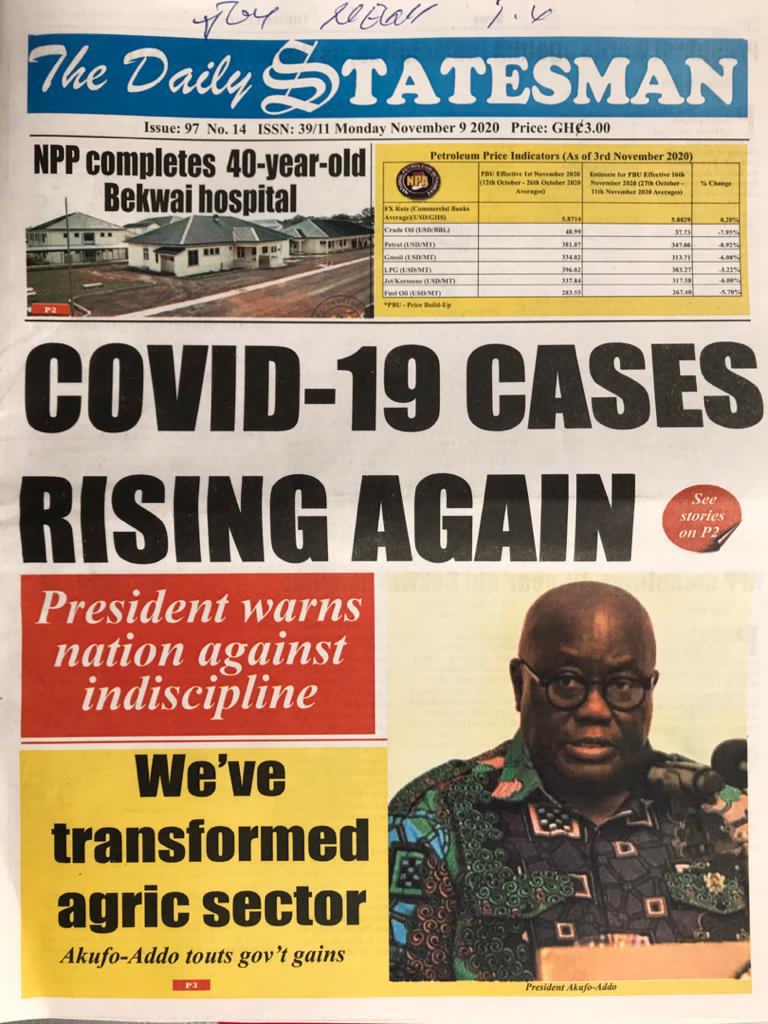 The Finder
18% rise in local rice production
Manual verification would be allowed at december polls- EC.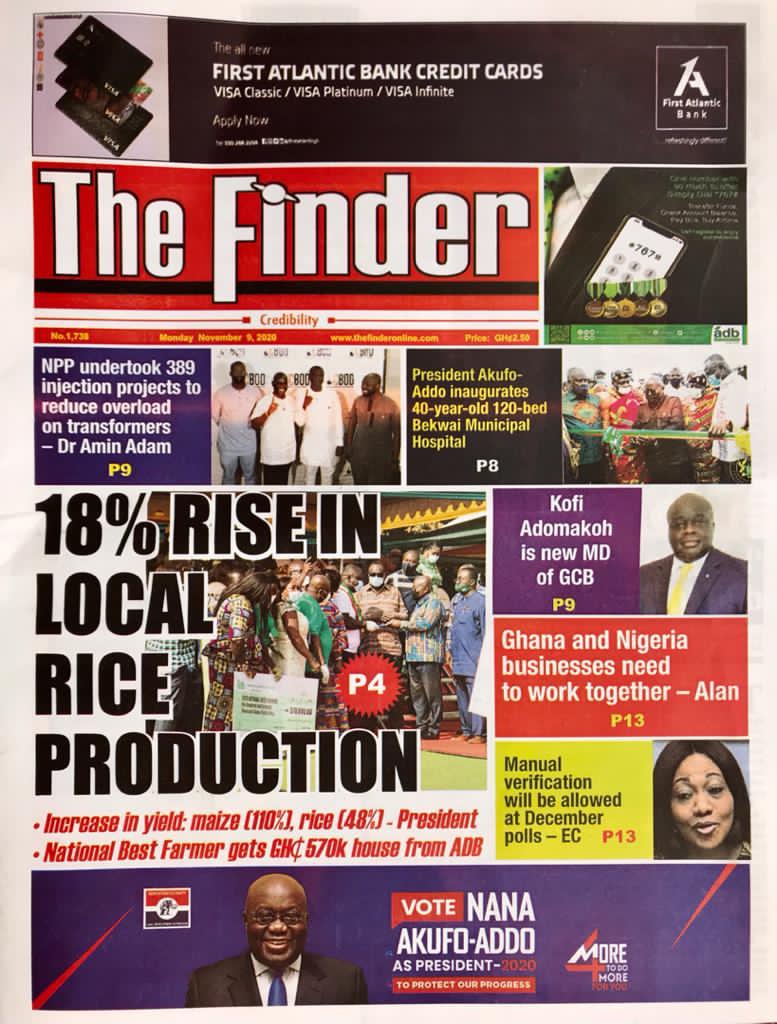 Republic Press
*UT boss fingers Ibrahim Mahama
*Akufo-Addo, Rawlings, Mahama congratulate Joe Biden.