Vodafone Ghana has marked its annual Ashanti Month celebrations with free digital education and free health screening activities.
Through its charity arm, the Vodafone Foundation, the company engaged over 6000 students in 5 schools in the region with its flagship digital educational platform, Instant Schools.
Through Instant Schools, Vodafone Ghana provides access to essential educational resources, including subjects such as Maths and Science, from primary to secondary school levels.
The content is accessible via mobile phones for free, which benefits children who do not have access to traditional schooling.
Besides this e-learning activity, the Vodafone Foundation collaborated with doctors and nurses of the Tafo Government Hospital to provide free health screening, medical testing, consultations and medication to over 300 natives of the Kumasi Tafo community and its environs.
The healthcare professionals screened primarily for sickle cell, and also for other medical conditions like diabetes, hypertension, hepatitis B, and HIV. The Vodafone Foundation also provided NHIS registration and donated some items to the hospital.
Speaking at the event, Dr Mrs Stella Agyenim-Boateng, Board Director of the Vodafone Foundation, explained that the foundation was undertaking many impactful interventions in the region during Ashanti Month – from education to health and the environment.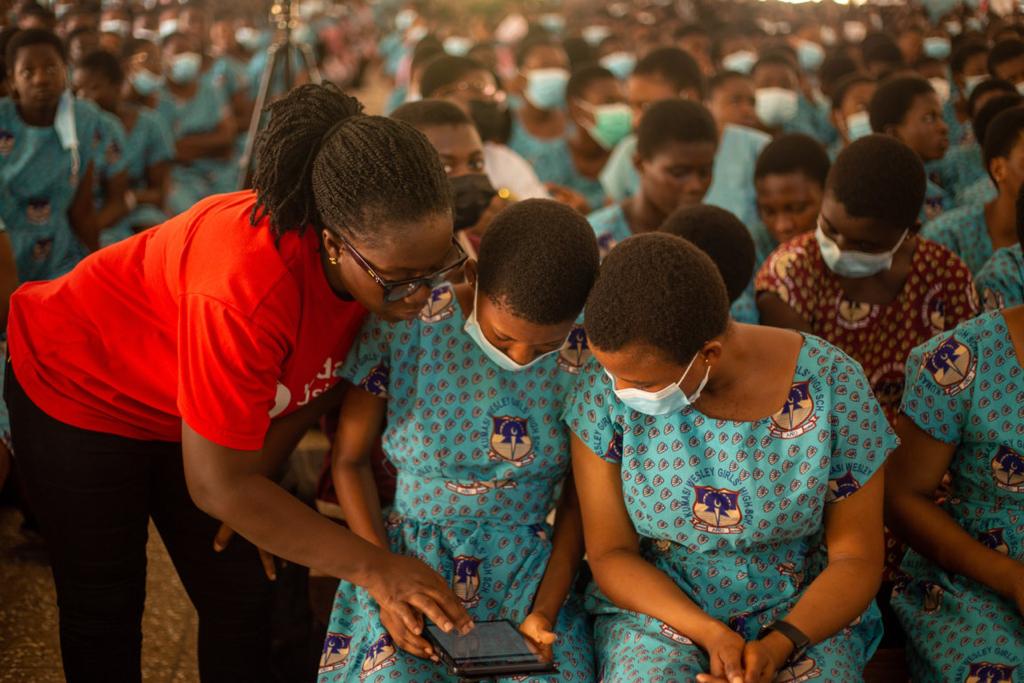 "From now on, we have themed all the interventions that the Vodafone Ghana Foundation offers the people of Asanteman each year as 'Boa Asanteman'. Translated from Twi, this means "Help the Ashanti region."
Also, Dr Agyenim-Boateng stressed the importance of the sickle cell screening exercise, saying, "Most people are unaware that the disease is preventable. In addition to free screening, there is an opportunity for people here to get tested and know their sickle cell status."
Expanding on the theme, Geta Striggner-Quartey, Vodafone Ghana's Director for Legal and External Affairs, said, "Each year, we increase the impact of our support and tailor our programmes to address the pressing issues of the region. 'Boa Asanteman' underscores our commitment to helping address some key sustainable development issues in the region, in the areas of education, health and the environment."
For his part, Reverend Amaris Nana Adjei Perbi, Head of the Vodafone Foundation, said schools that benefitted from the Vodafone e-learning platform include Asanteman SHS, Kumasi Anglican SHS, Kumasi Wesley Girls SHS and Kumasi Academy.
"Aside from being introduced to the Instant Schools e-learning platform, the students were taken through practical coding lessons where they learned basic computer programming using the Arduino platform," he said.
He noted that Vodafone Foundation also has other initiatives to help develop young minds in Ghana. "These include the National Coding Programme, which has equipped thousands of Ghanaian youth with vital computer programming and coding skills.
"Vodafone's monthly STEM Birthday Stars and Vodafone-Ghana Library ICT Hubs continue to support and empower the youth with essential digital skills".